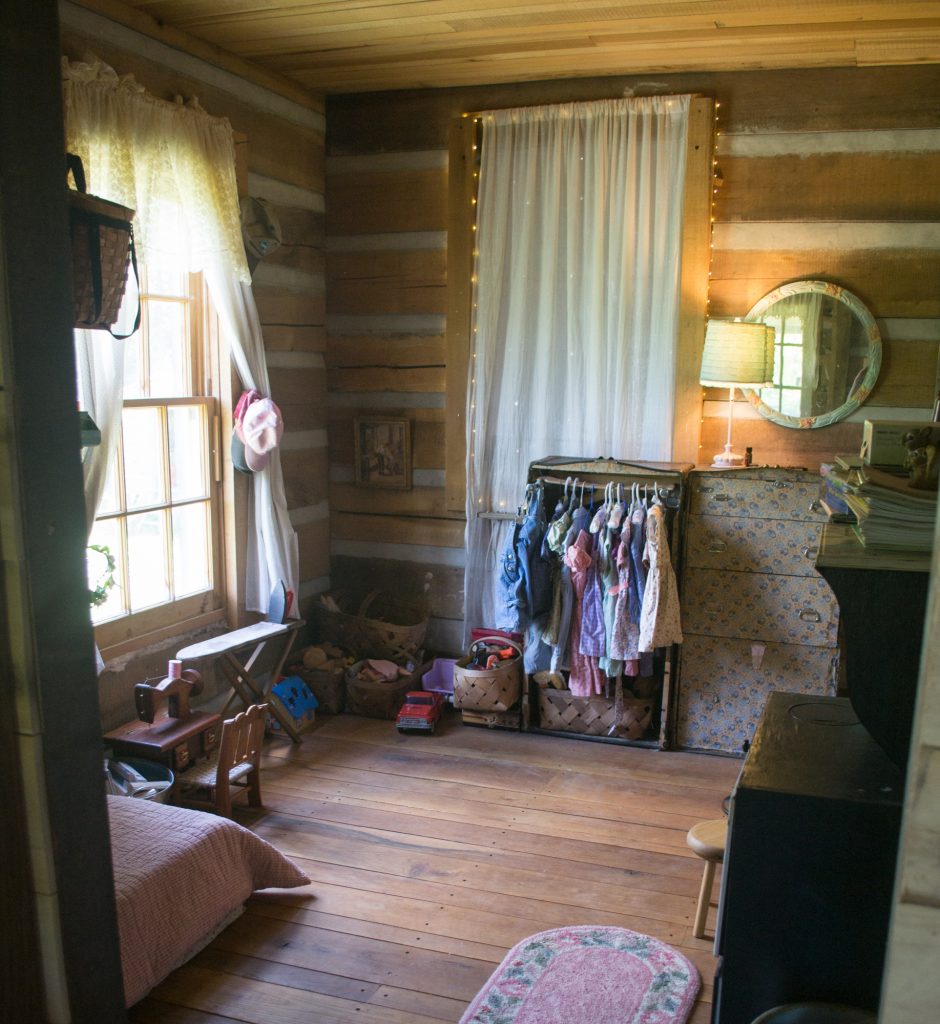 Most of last year our 'guest room' as it was then was filled with dry lumber were were storing for finishing the attic floor and the upstairs walls. Last fall when we put in the attic floor and did more work on the upstairs walls, we were able to move the stack out of the spare bedroom, and it finally became – the kids room! Marian and Alan had been sharing a crib in our bedroom, and it was high time they had their own space! They were pretty excited. It has been fun fixing up the space even though it's not a finished room yet.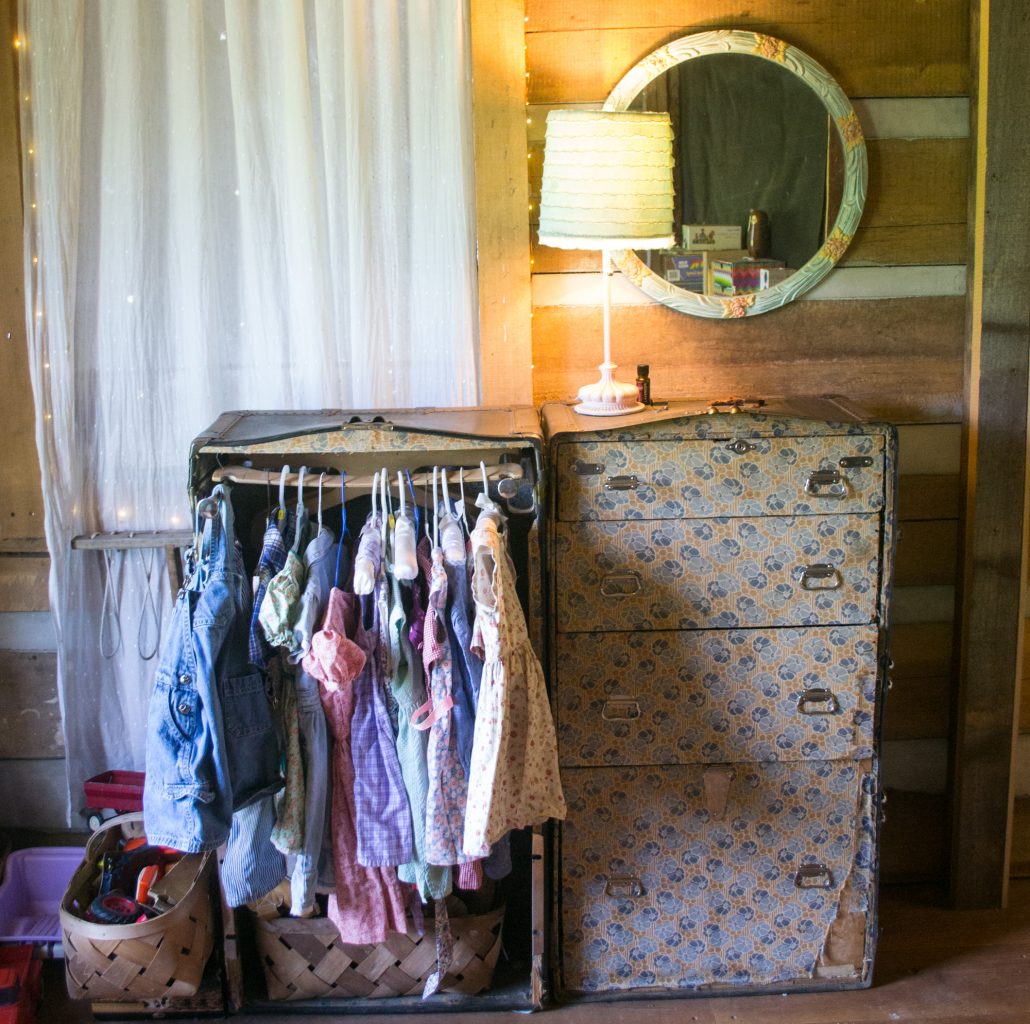 Right now I am keeping their clothes in this antique steamer trunk. It works famously!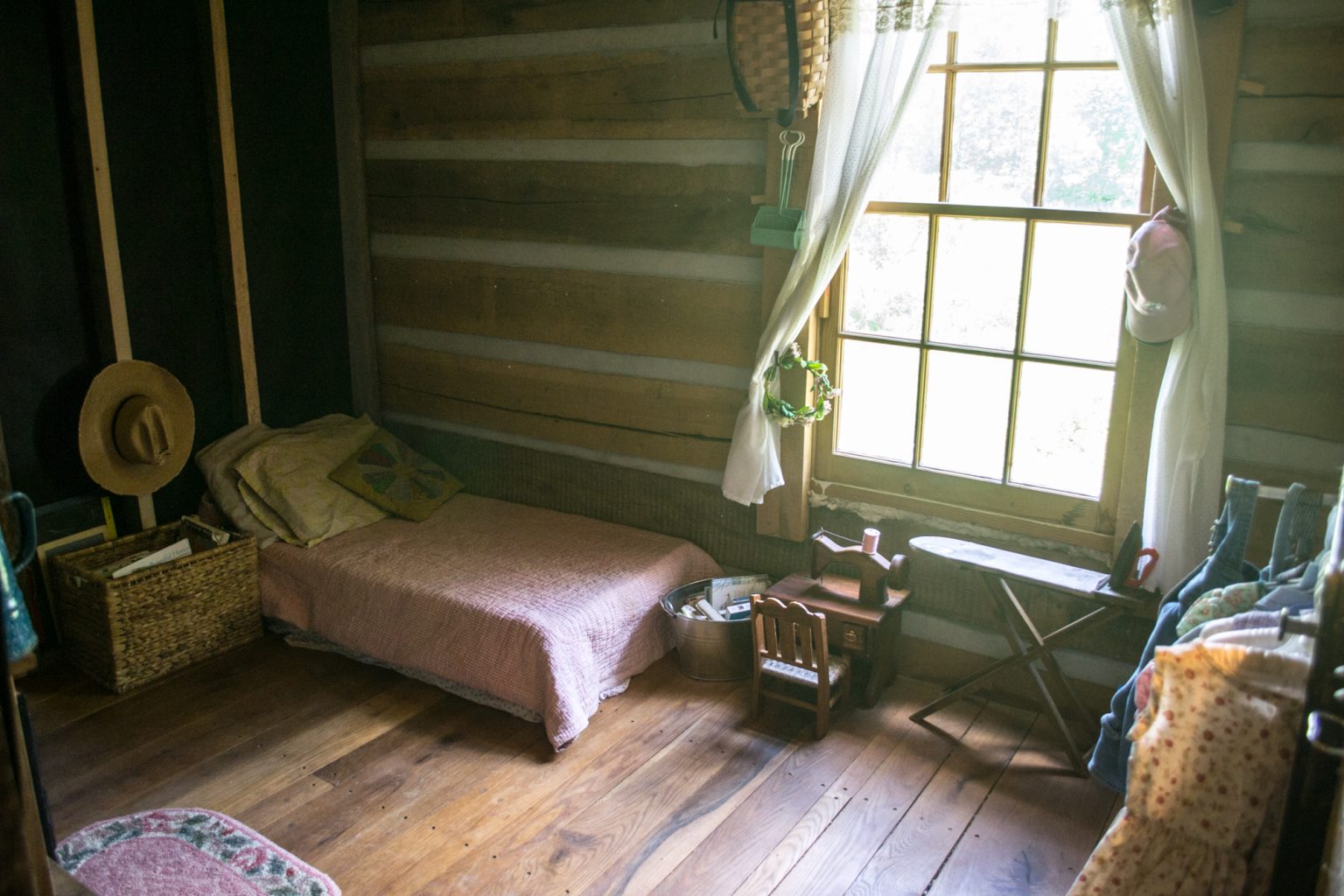 Their beds are two crib mattresses, we keep them stacked during the day to be out of the way, and then at night they can each have their own bed. We have a small antique iron bed that Jordan is in the process of restoring – when that is finished it will be Marian's bed, and Alan will have a trundle bed.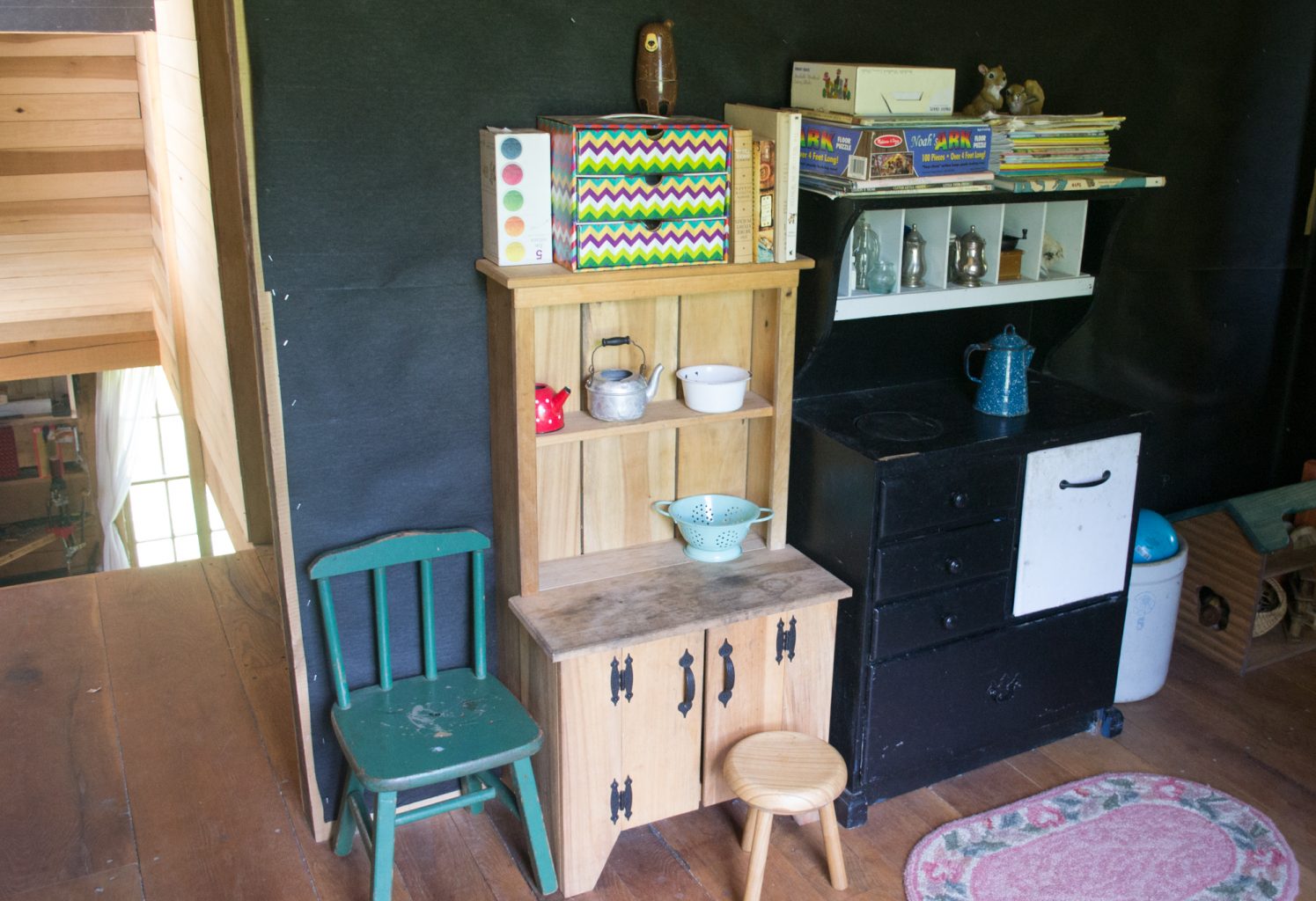 This is one of their favorite imagination areas – the play kitchen. Jordan made the wooden hutch for Marian for Christmas 2 years ago, and my parents found the other piece in an antique store and fixed it up to look like a woodstove.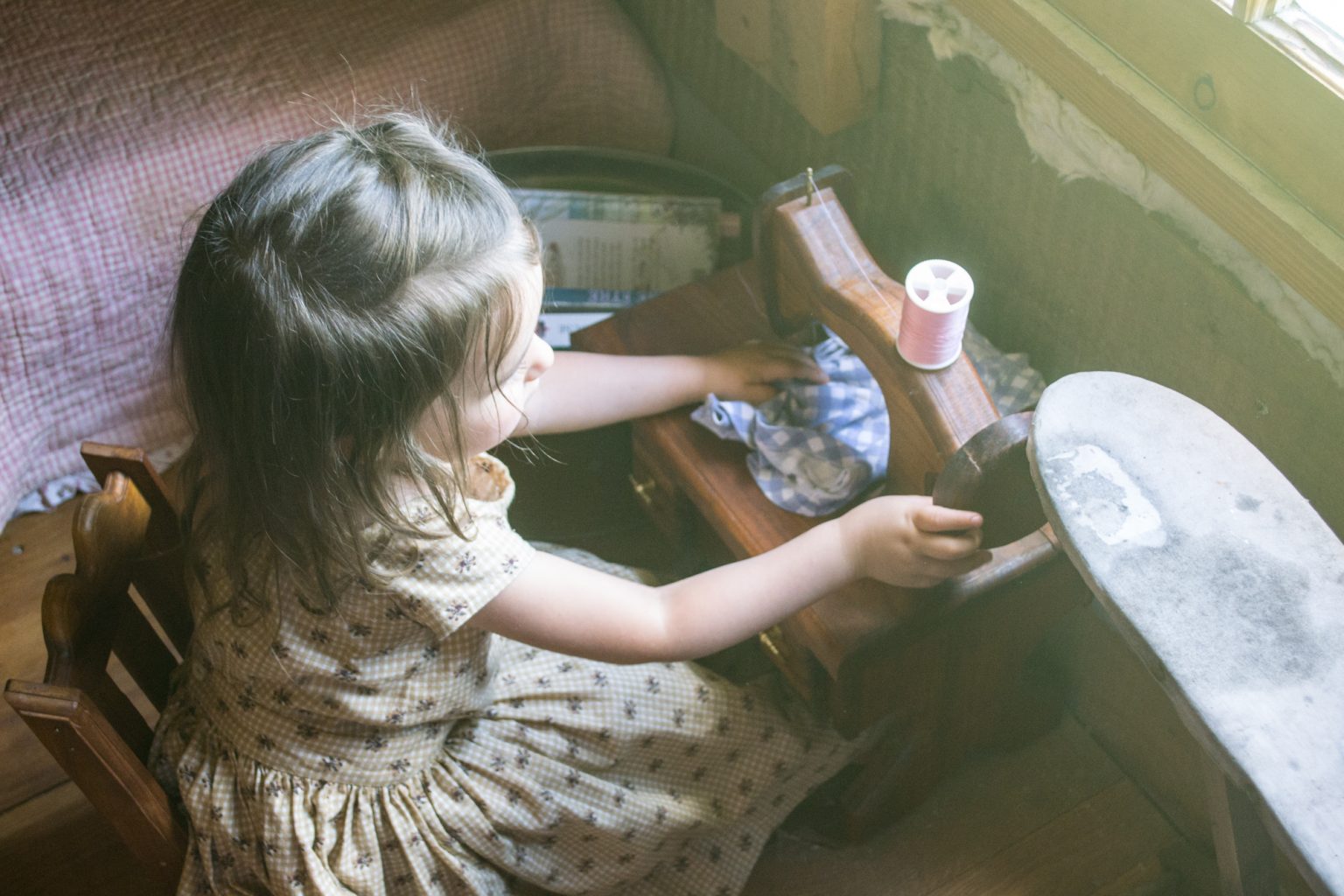 Marian at her 'sewing machine'.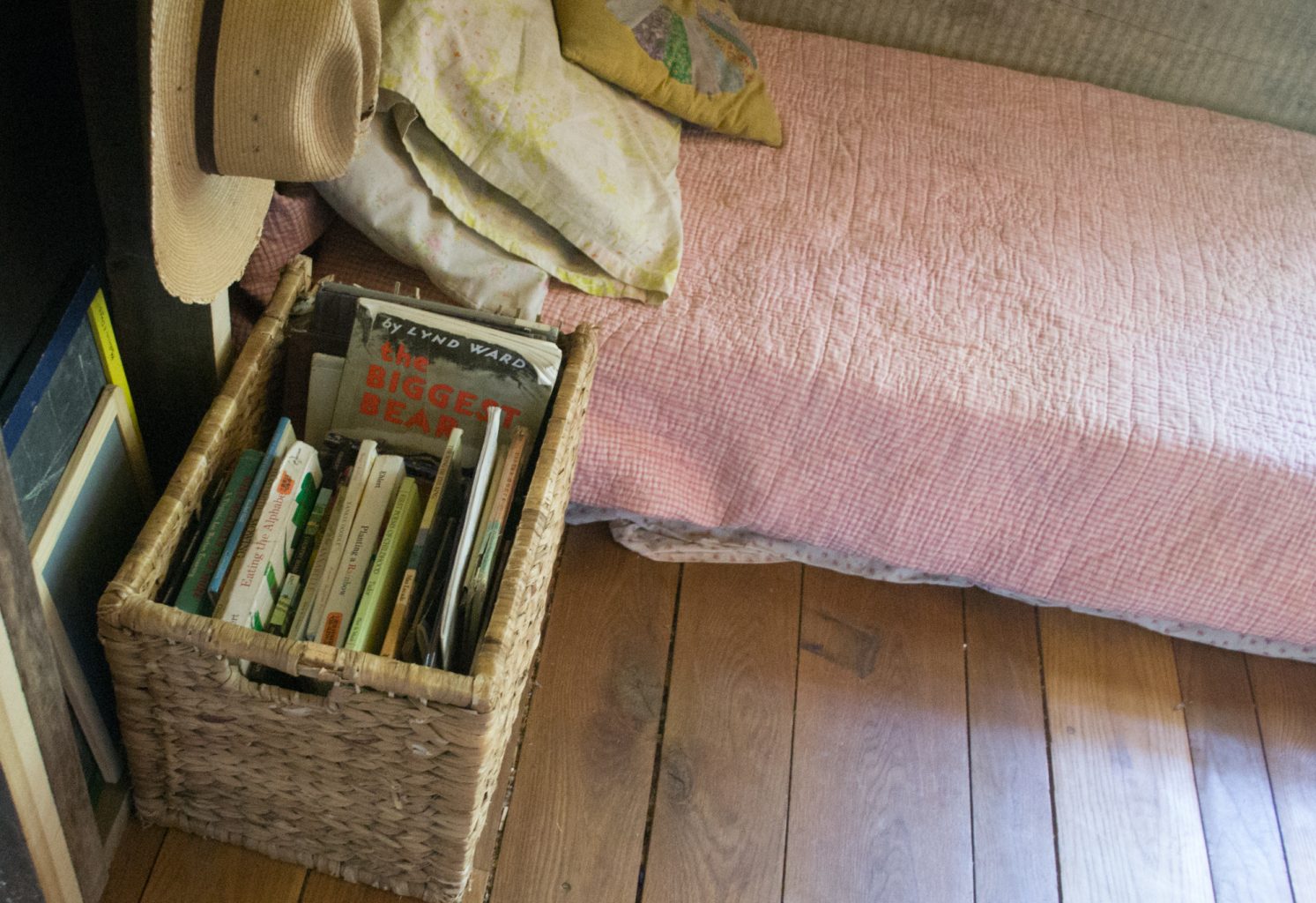 Lots and lots of books stored here and there. I am looking forward to having some floor to ceiling built-in shelving in the corner between the windows one day!
The curtain behind their closet is covering a space where a second window will be. I strung tiny twinkle lights around it to give them a nightlight.
In the corner I have baskets for their various toy categories – wooden blocks, toy animals, baby doll things, and Alan's basket of special toys (guns, hammers, tractors).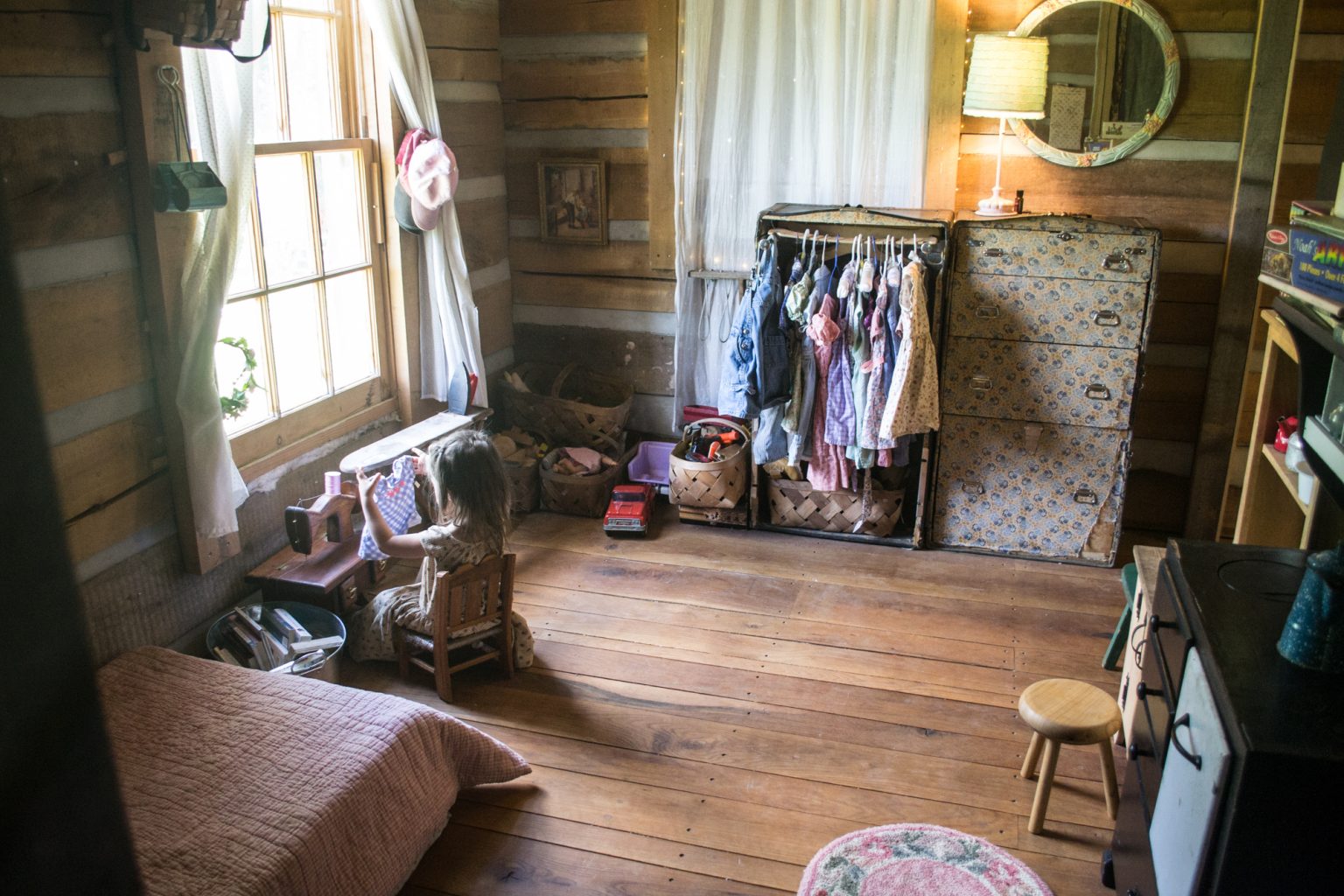 That's their room! It becomes a wreck nearly every day, but being such a small space it's also really quick to clean it up again in the evening when I'm putting them to bed. We've all been enjoying having the toys contained and having a nice space for the kids to play and sleep. I have lots more plans for this room as we continue to finish out the house!