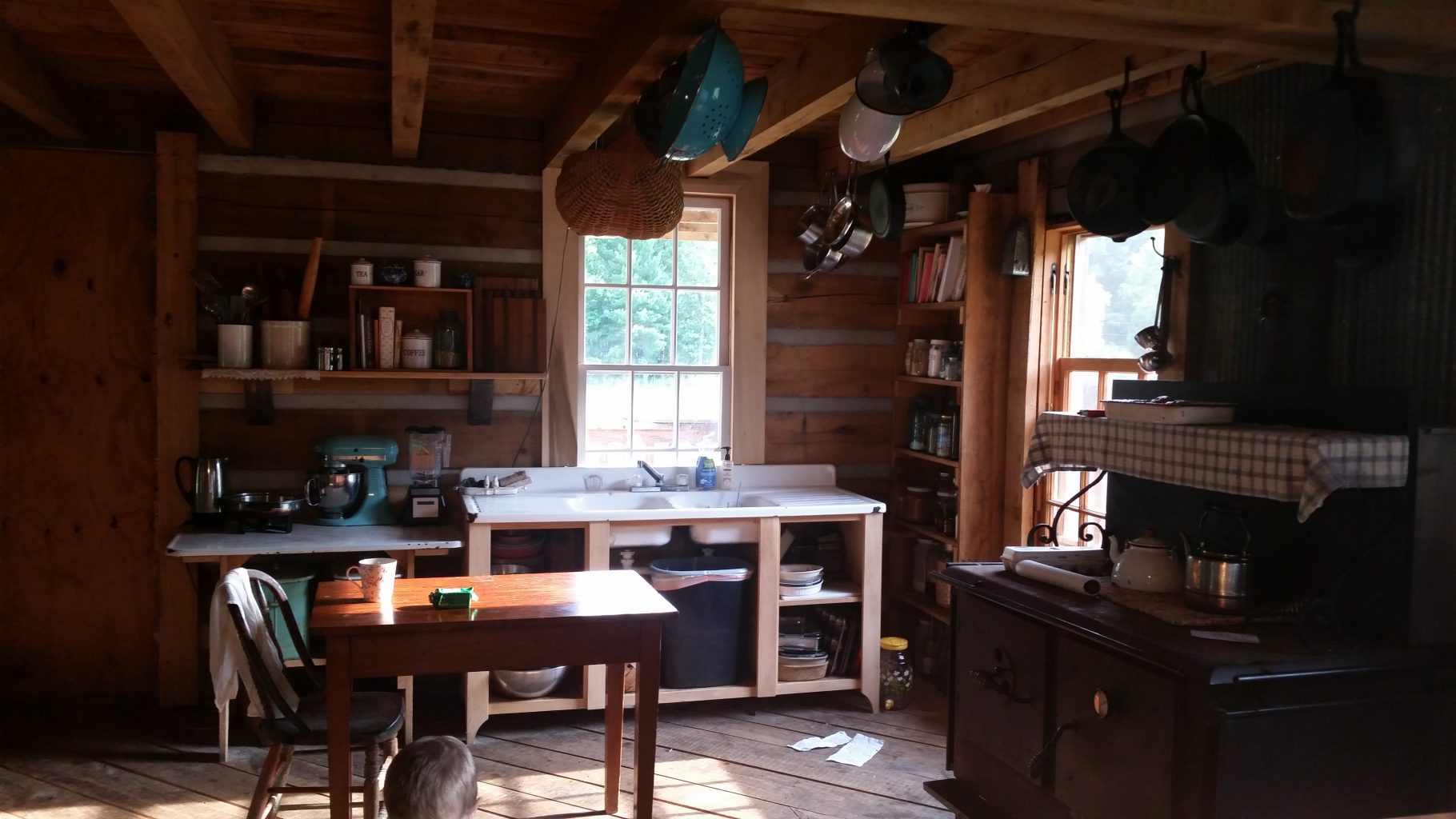 Over the winter and spring Jordan has made a lot of progress on our kitchen! I am so excited about it. The kitchen has long been one of the most unfinished spaces in our house, and its exciting to see it getting a face lift!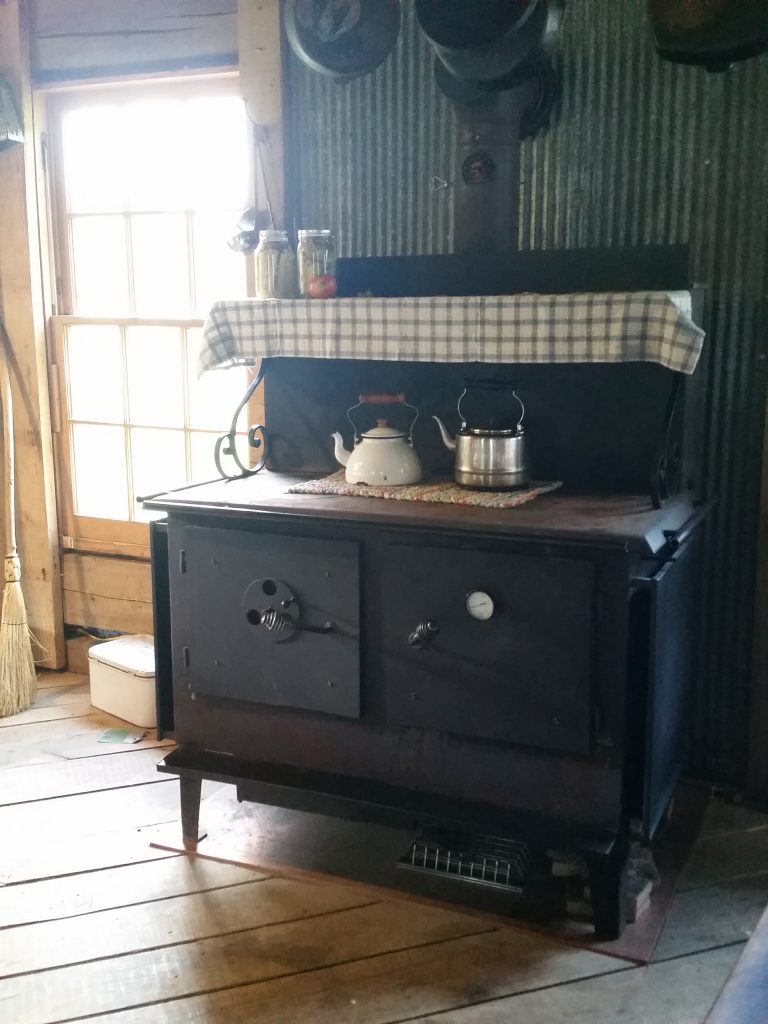 The first big change was when Jordan found and purchased a used Kitchen Queen woodstove. We'd been on the lookout for a cookstove big enough to also heat the house, and this one is perfect! My small antique woodstove will have an eventual home in the summer kichen and be used during hot weather. Installing that was a big project! He insulated he wall behind and put the tin barn metal heat shield and stovepipe vent, installed all new stovepipe and made braces for the outside, then made a copper covered heat shield and platform for underneath the stove. Lots of work!
The window over the sink was taken out and completed re-glazed and the inside painted white. While it was out, Jordan chinked the two walls in the kitchen, and when the window went back in, it was the first in he house to have it's proper trim installed as well! The trim will be painted white too.
The sink cabinet he built (still needs doors) and installed our sink and our real plumbing! (no hot water yet) The vintage enamel sink we bough at the local 'Octoberfest' sale last year for $25. I am really loving the progress! Read on to see what's next….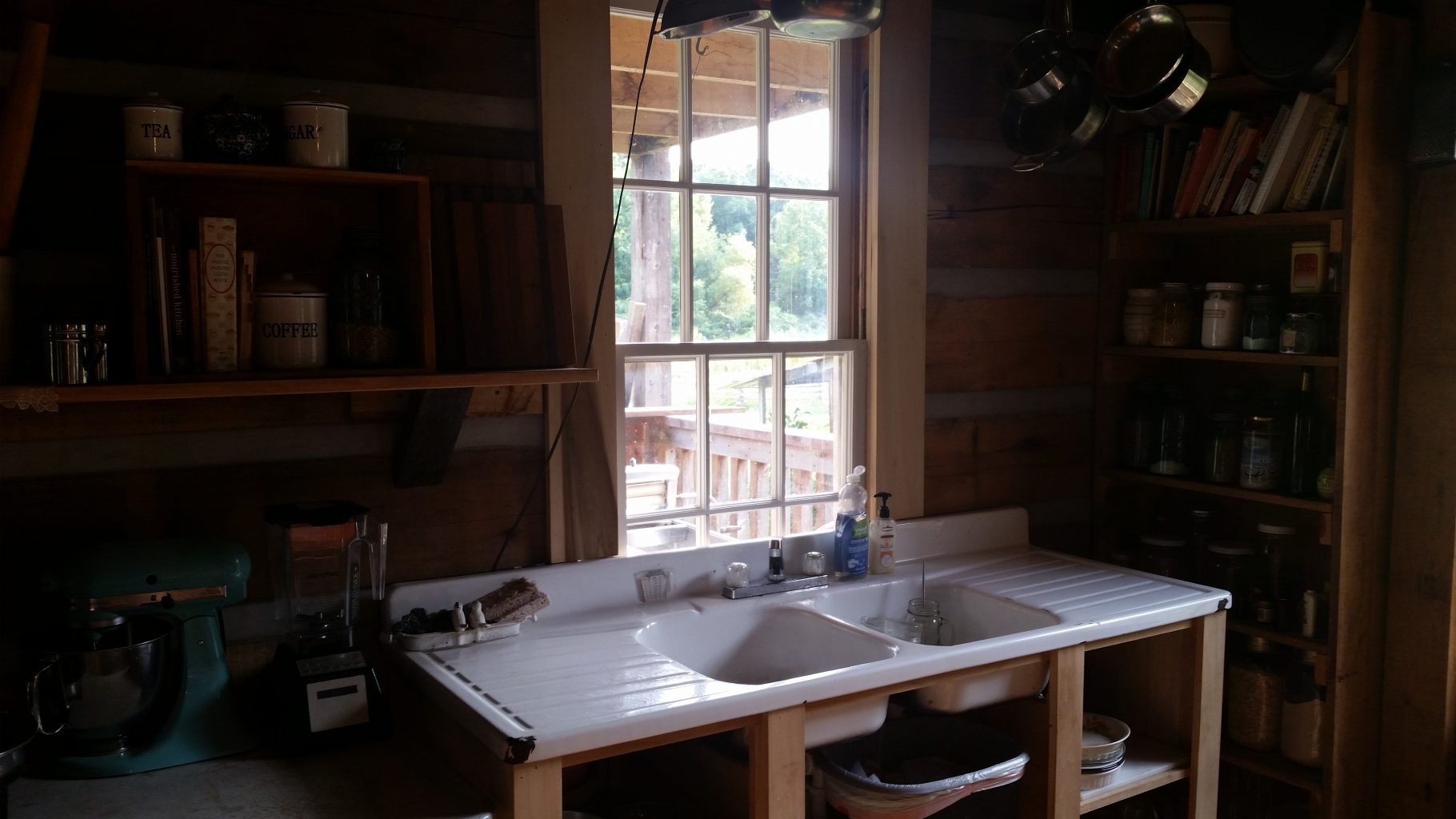 Eventually the wall behind the sink will be our cabinets – there will be a larger cabinet and counter to the left of the sink which will be my 'baking station', and to the right of the sink will be a narrow cabinet with a space for a 'coffee station'. The wall will be covered with a combination of open shelves and small cabinets, and there will be a hanging light fixture over the sink. The picture below is very inspiring to us, and the feel of our cabinets will be similar: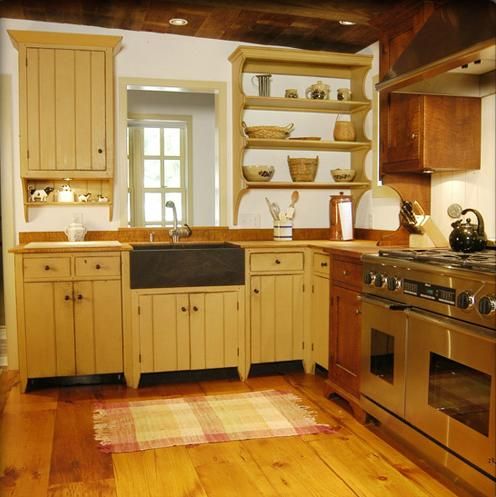 Picture credit David T. Smith
The color of the cabinets and shelves will be milk painted a distressed and muted aqua/sky blue, much like the antique cabinet below.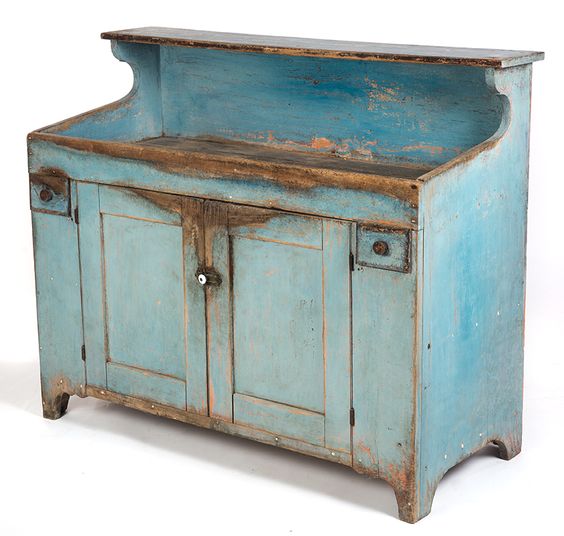 Picture credit Garth's Auctions
To the right of the sink, there will be a plate rack and cup hooks incorporated somewhere above the 'coffee station'.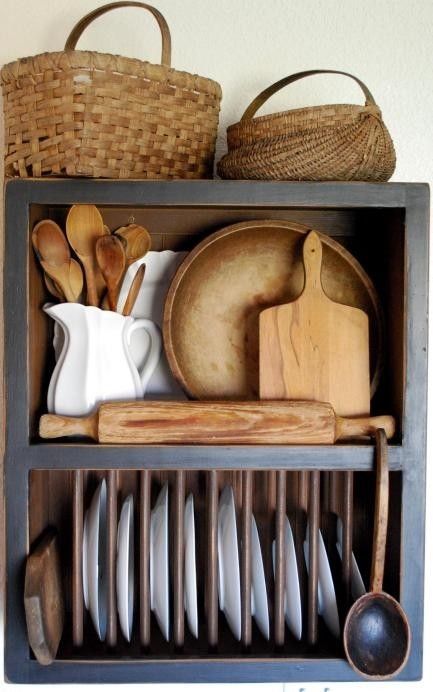 There will also be a work station in the middle, sort of a large island with a space underneath for firewood storage.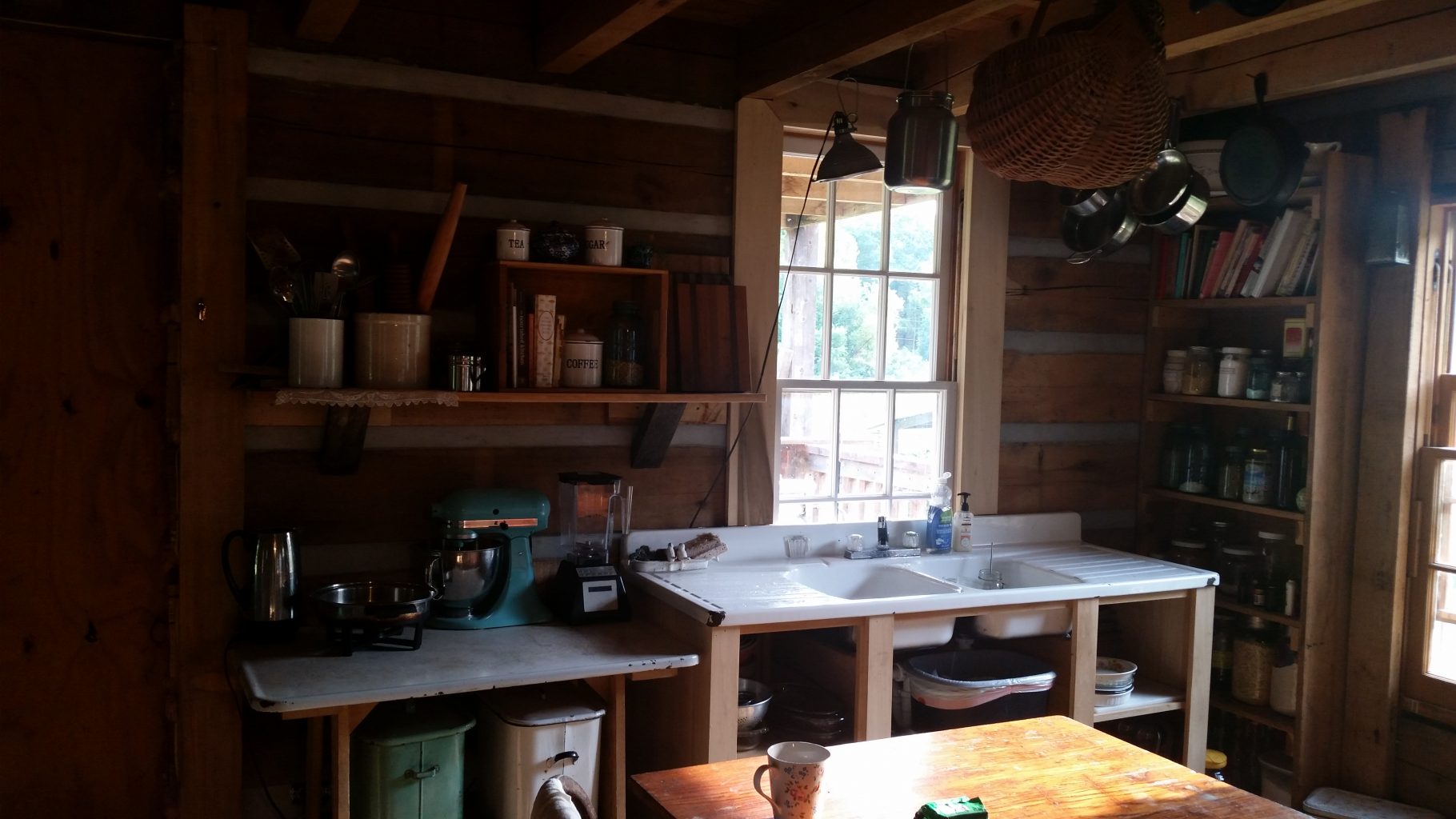 It's been so fun to see our 'real' kitchen finally coming together!
If you are interested to see lots more of my farmhouse kitchen inspiration – be sure to visit my Pinterest board on the subject!