We've been busy this summer – the weeks have just seemed to fly by. Here is a smattering of pictures (in no particular order) from our summertime activities…
A good day in the summer always starts out early….isn't this a gorgeous sunrise?
When Jordan is planning to mow with a scythe, he tries to do it first thing in the morning while the dew is still on the grass.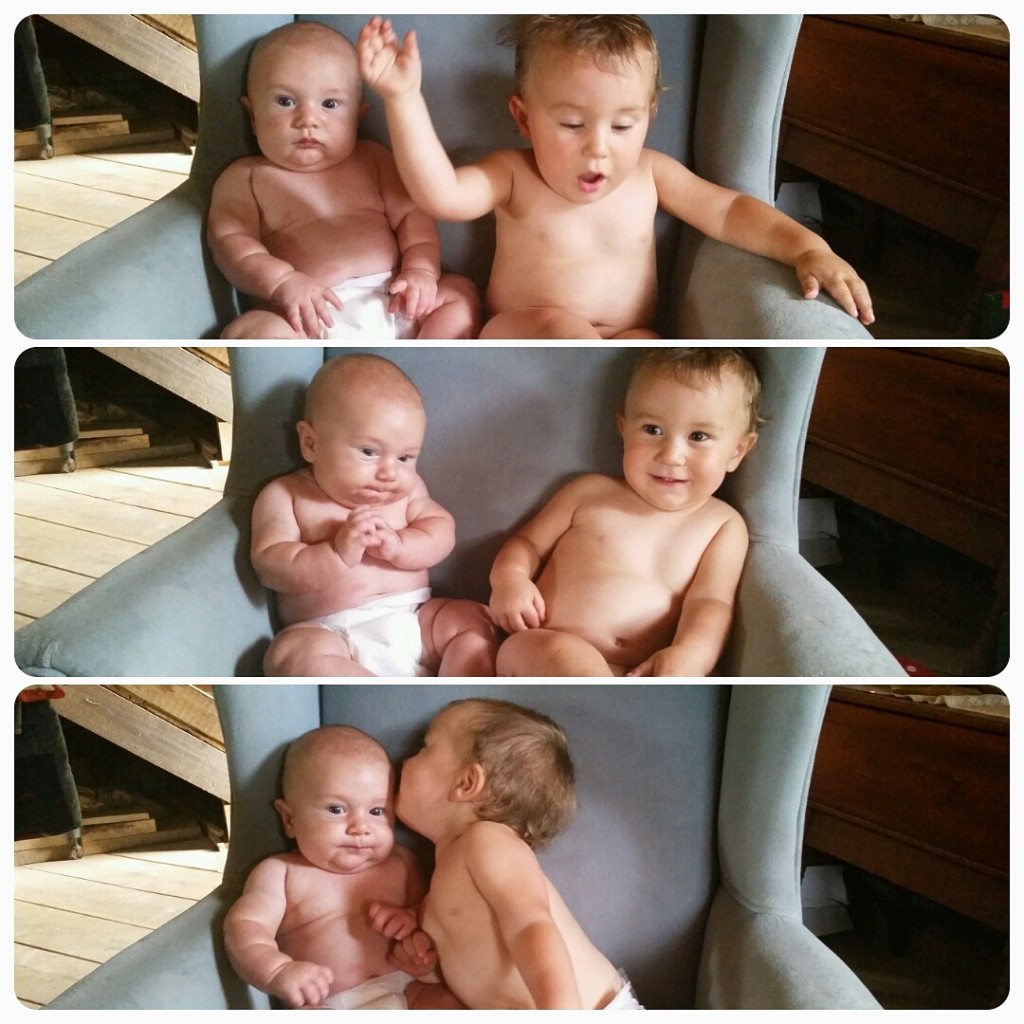 The kids would hardly sit still for a picture, but they were cute none-the-less.
Dishes sure haven't taken a summer break.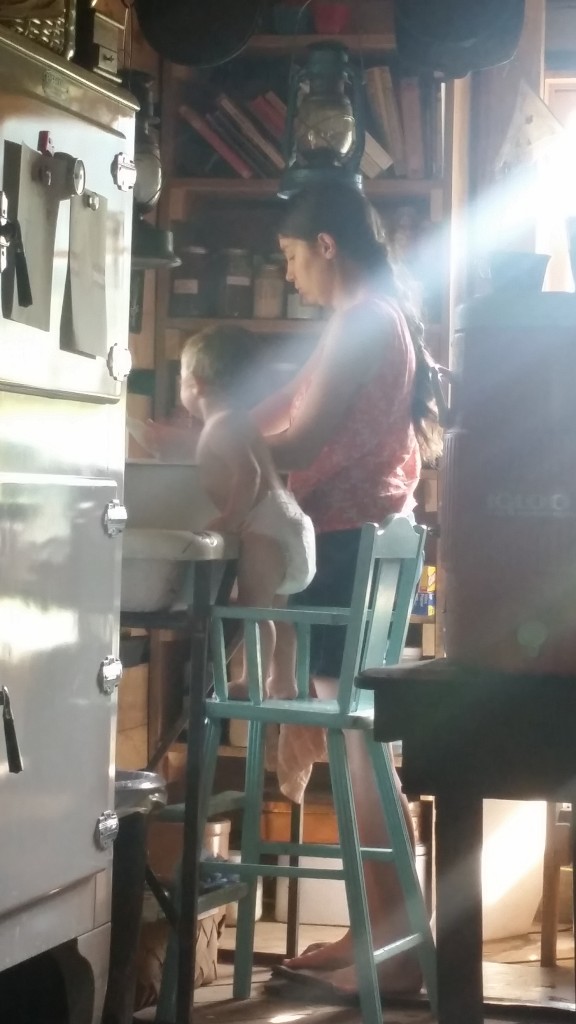 At least I have a good helper.
Picnic food!
The green, green woods
Alan helps Dada figure out a floor plan for the future shop.
Marian poses on the front steps after a wagon ride
I've done a few little sewing projects recently – this was was turning a stack of beautiful old printed hankies into bunting. I plan to decorate with it in the sewing room, and also use it for birthday parties and other such celebrations.
Alan looking ridiculously adorable while we hang out on the top porch.
Any day it's cool I snatch the chance to fire up the stove and do some bulk baking. When we have our summer kitchen built I won't have to wait for a cool spell to have my wood stove going. However, in the mean time I'm very thankful for my crock pot and electric skillet!
Marian napping with her stuffed beaver
Alan really knows how to rest.
Marian in her berry picking attire.
I found this sweet scene upstairs one afternoon. Jordan and Marian had both been taking a nap on our bed, then Marian apparently woke up and decided Dad's back looked like a more comfortable spot!
Reorganized my kitchen shelves and pantry storage one day. Took SO long, but was so worth it.
How are we supposed to STAND the cuteness of this squishy baby!!?? He's so adorable he makes my heart hurt.
Marian swinging with Grandad while we were in Texas earlier in the summer.
Well, there's a little peek into our summer. I've got lots more pictures, but those had better wait for another post.