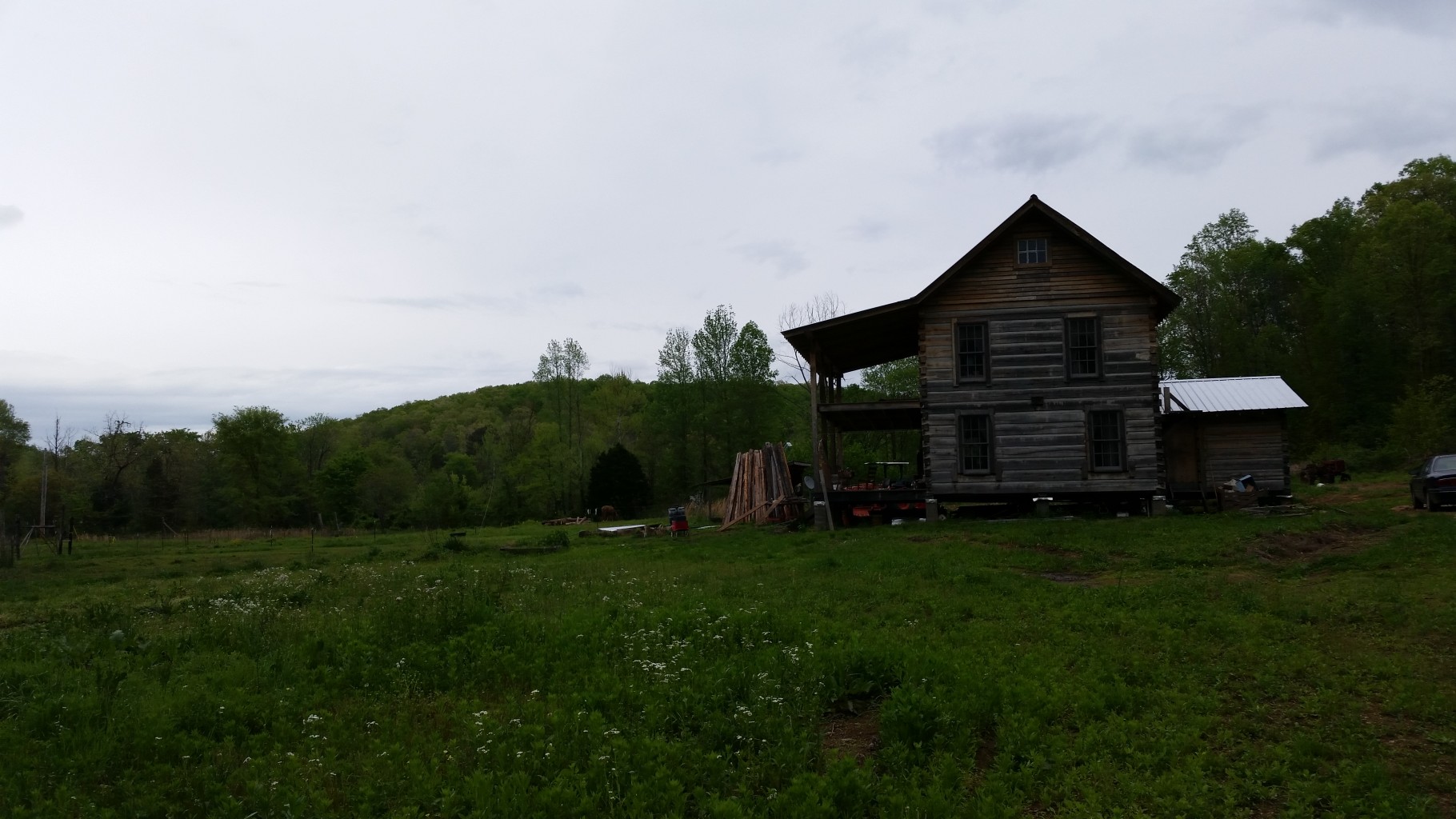 Well folks, it's time for an (EXTREMELY overdue) update. :) We are slowly making some visible progress around the homestead. Here are a few pictures showing some of the things we've had going this spring.
The next three photos show the area of our yard that has been covered in leftover lumber, wood scraps, and metal roofing (originally used to cover the stacks of lumber) since the initial construction of the house. This has been what Jordan calls a "colossal mess" for the two years we've been married. Now the mess is cleaned up, and the area is closer to ready for it's use as yard and gardens. Jordan's brother Jeremiah was hired to do much of the work of cleanup, while Jordan worked on other pressing projects.
The lumber was sorted, and some moved and re-stacked, some given to friends, and the culls and scraps cut and split into firewood for our little cookstove. The "cooking wood" section of the woodshed is full to overflowing.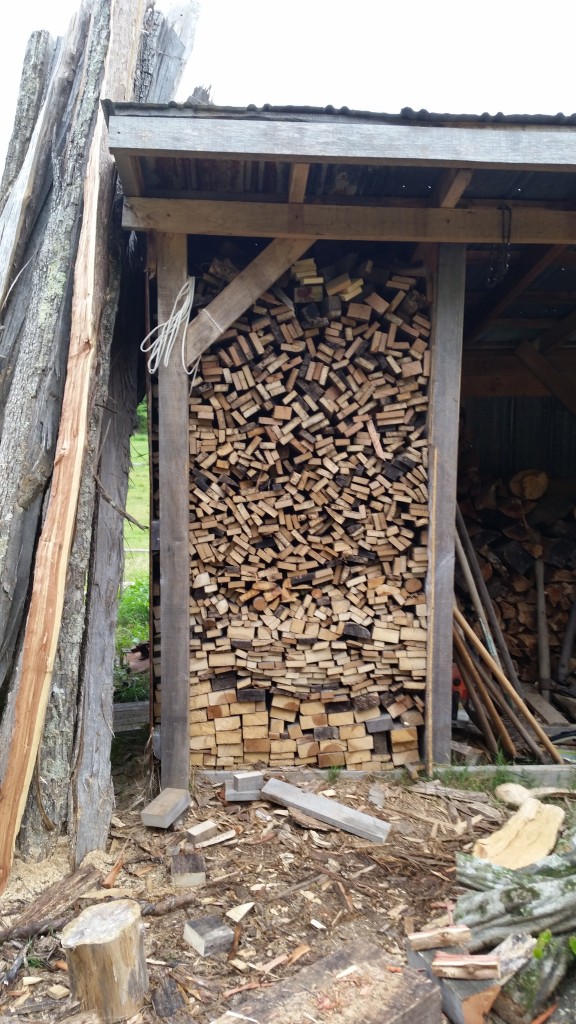 Here's another project we've had going: our red raspberry patch. This patch was originally planted nearly ten years ago by Jordan's family, and after they moved because of a house fire, became neglected. Our house now stands just a few feet from these raspberry plants. With help from another part-time hand,  and Atlanta's brother Stockton, we cleaned the weeds out from between the plants, and transplanted the many young plants that had sprouted in the past few years. Some of these plants went to start a new berry patch at Jordan's parents house, and some were given to friends, and all the rest were used to fill out these two rows. The patch now has around 60 plants, at a spacing of about 18″ between plants. The patch is mulched heavily with wood chips about 8″ deep. The next step is to build trellises for the raspberry canes to climb on. We don't expect the plants to bear fruit this year, but hopefully they will next year!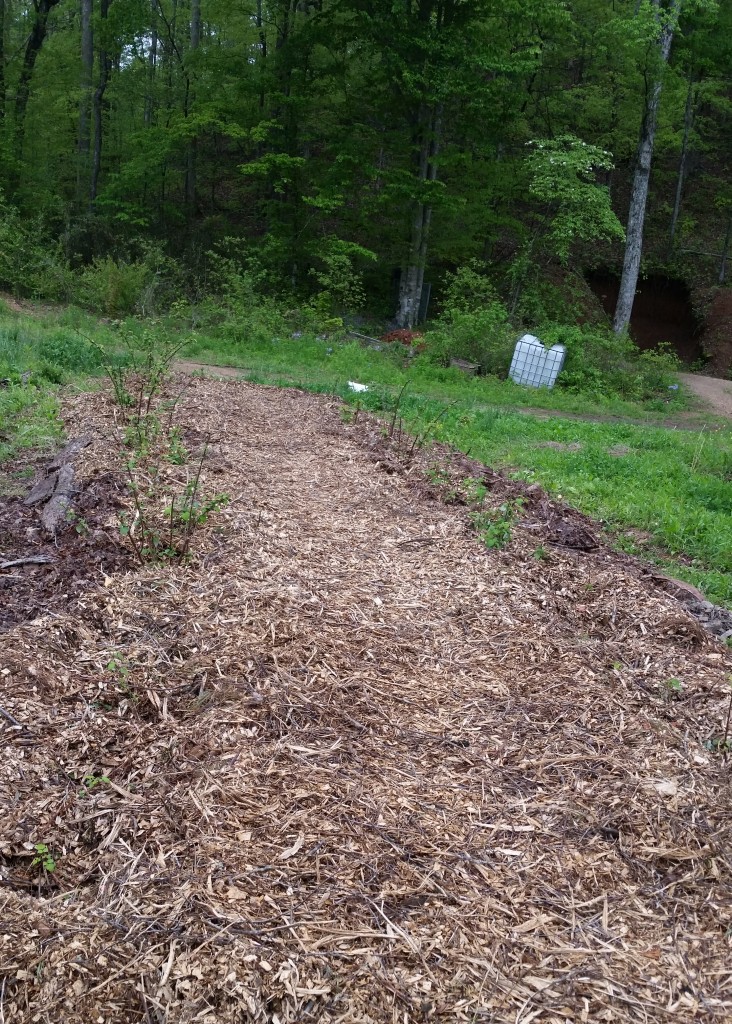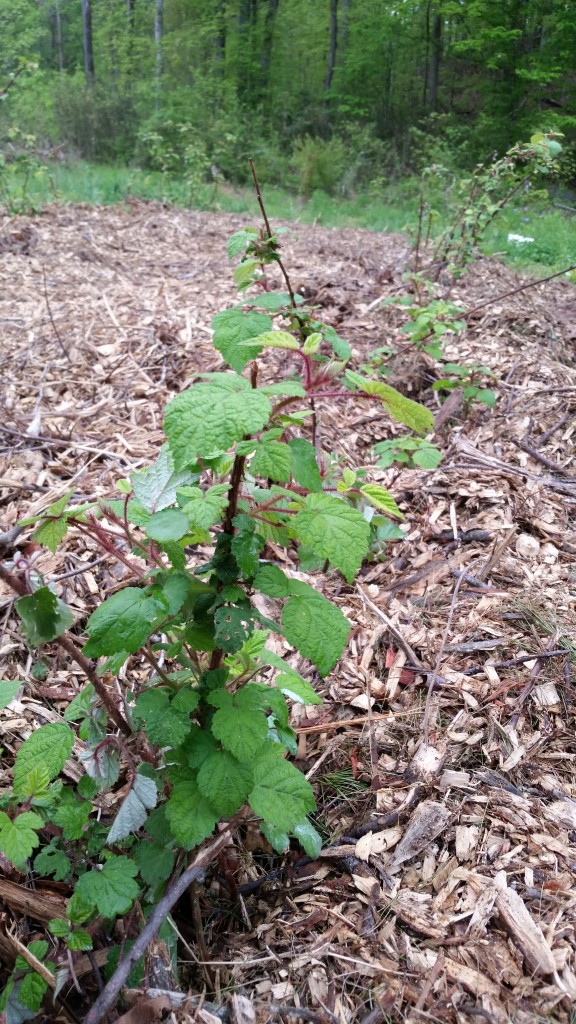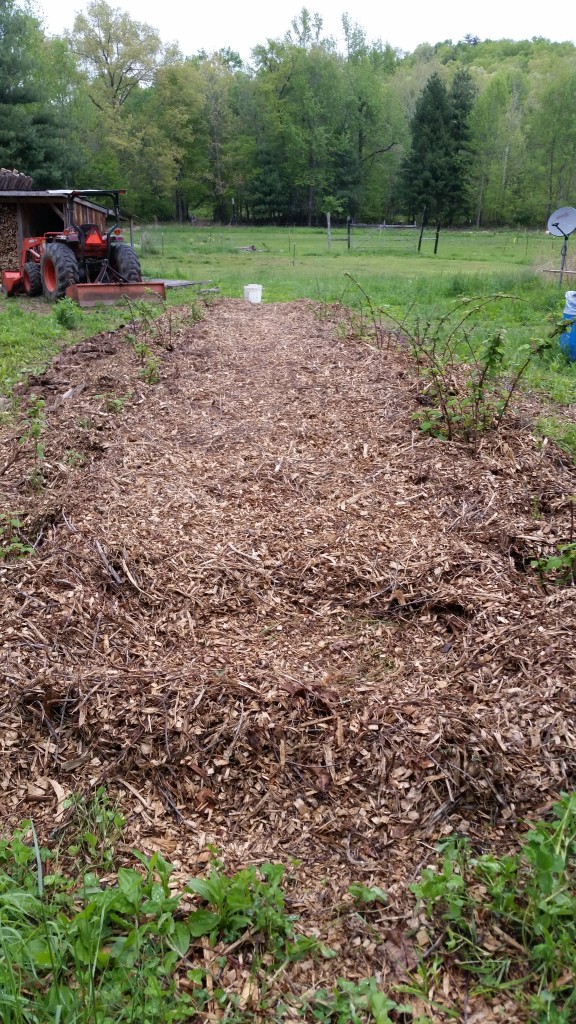 That's all for now, but we have lots more to show y'all real soon, including things like porch railings, splitting fence rails, vintage tractor restoration work, and more!
Stay tuned, and God bless.