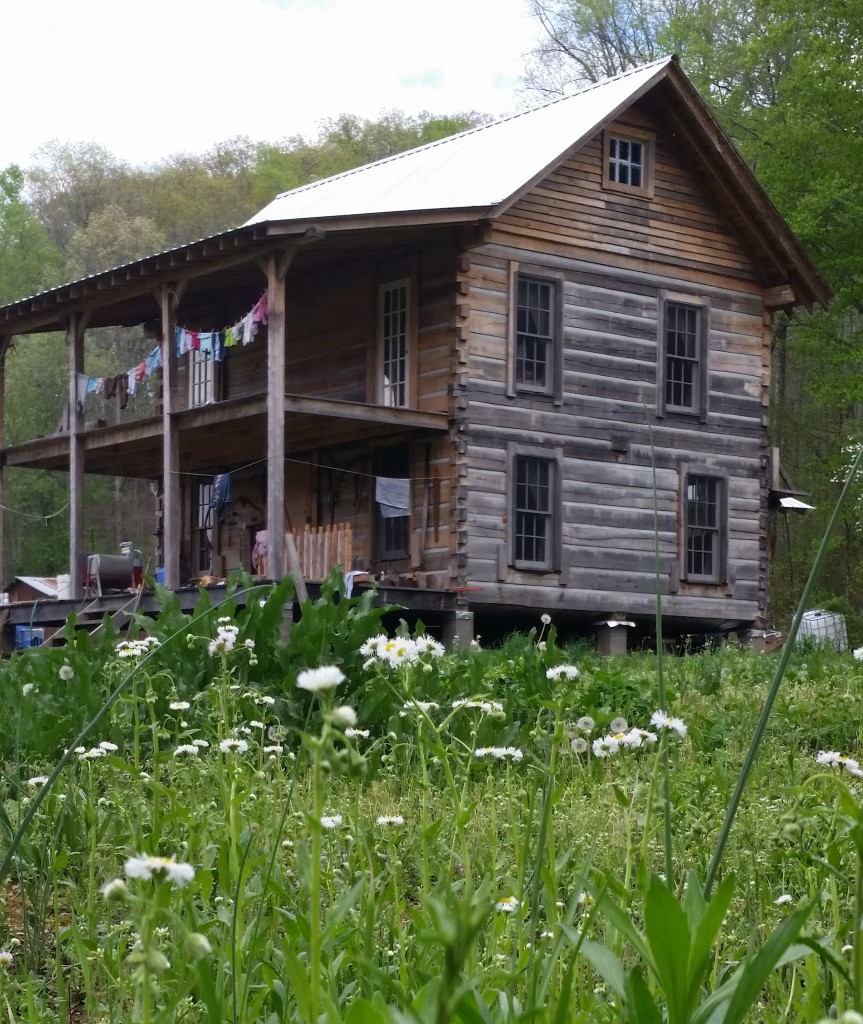 Yesterday was the most beautiful spring day you could ask for! Marian, Alan, and I spent a good deal of the afternoon outside, enjoying the fresh air and new greenery springing up everywhere. Alan rode happily in my new Baby K'tan wrap, while Marian observed everything from her stroller as we explored. (her favorite thing) I snapped a few pictures as we went along to document our afternoon adventures…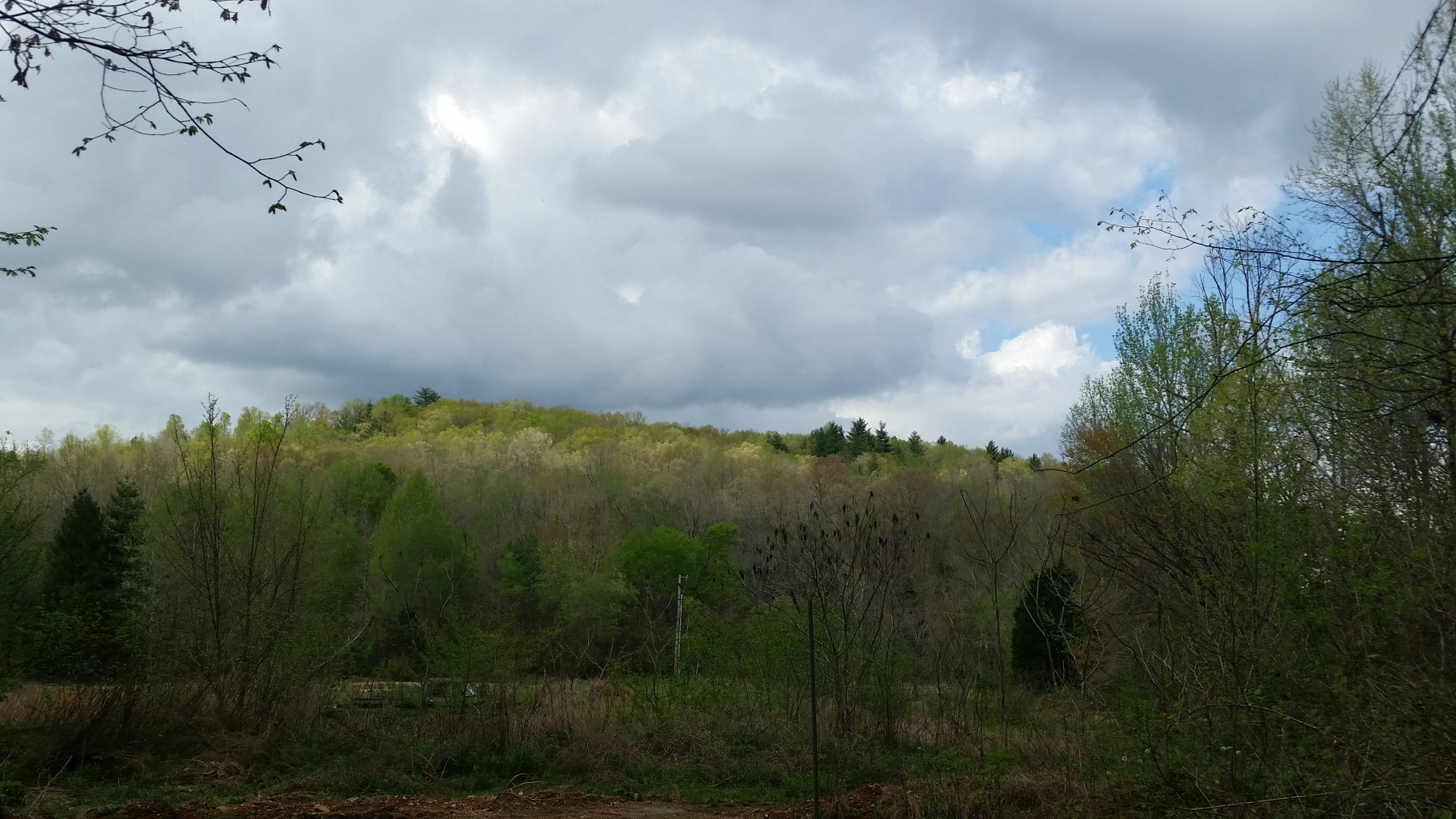 The sky was very beautiful with thunderstorms brewing, but the sun still brightly shining.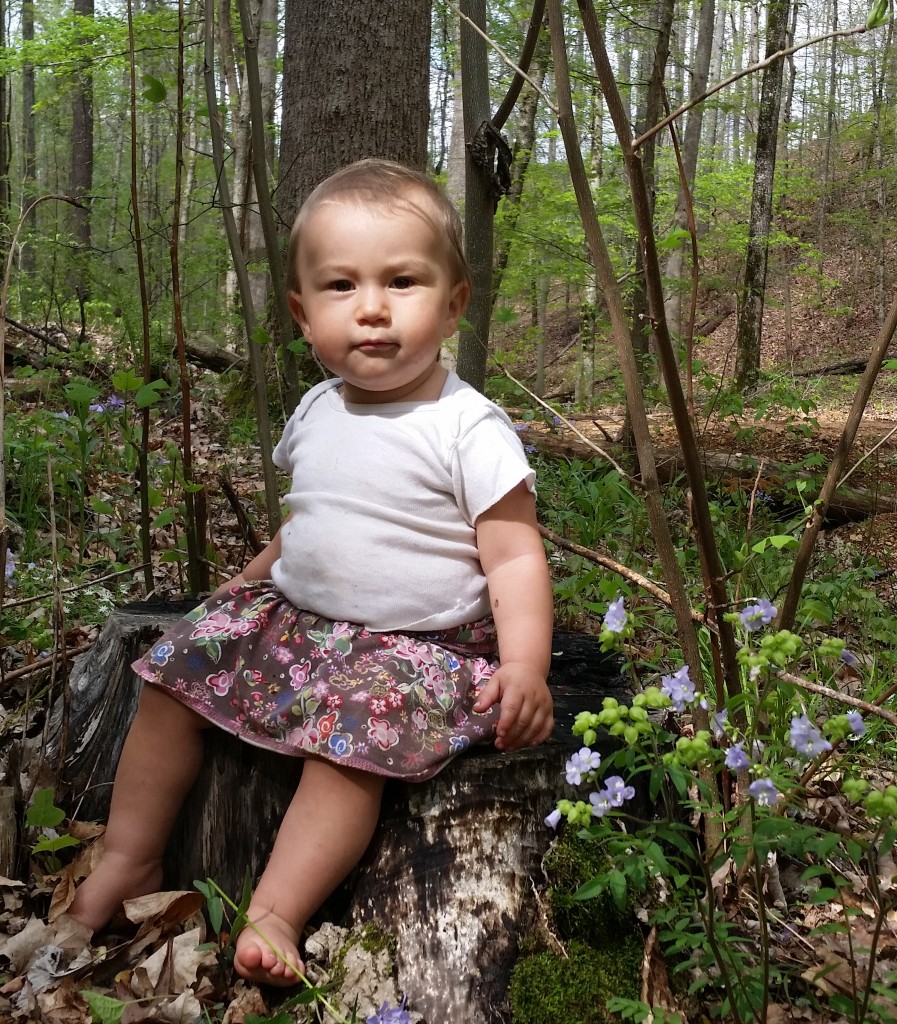 First we set off into the woods behind the house to take a peek at some of our favorite spring flowers –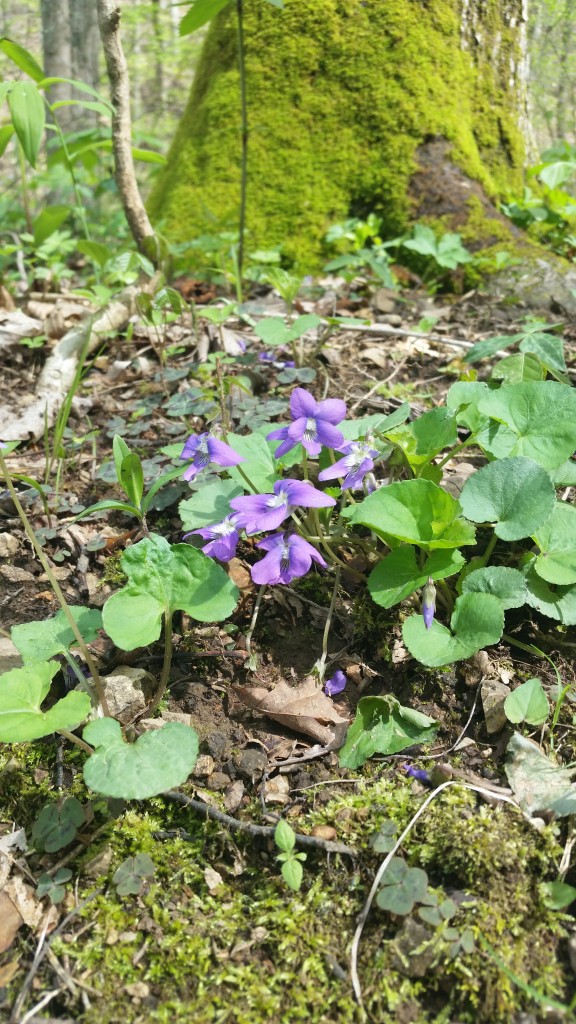 Violets! These little pretties are everywhere this year. I think they may be my very most favorite woods flower – but it's very hard to decide!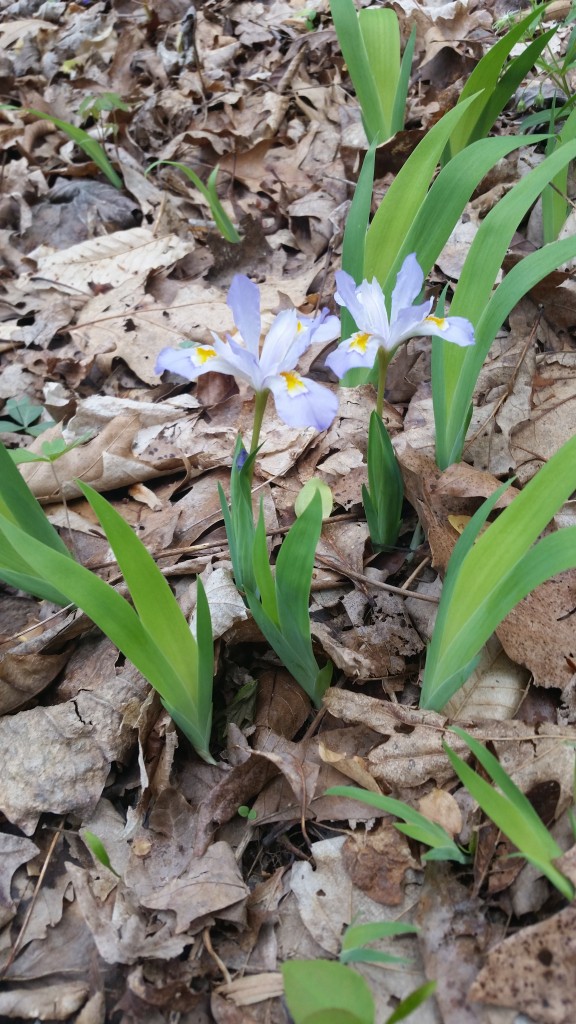 Wild irises. The Tennessee state flower.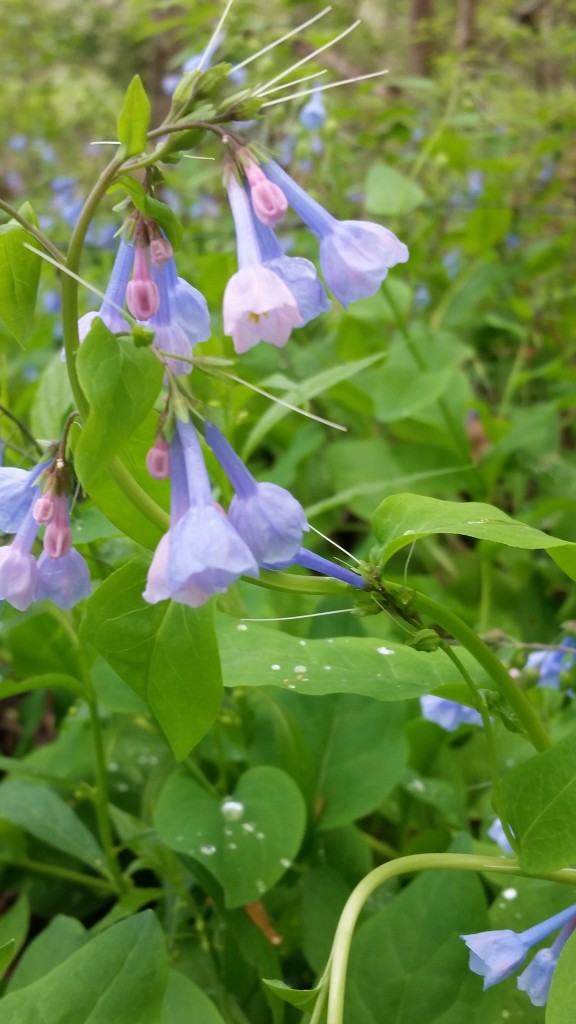 …and bluebells! We always look forward to the patch of bluebells being in bloom.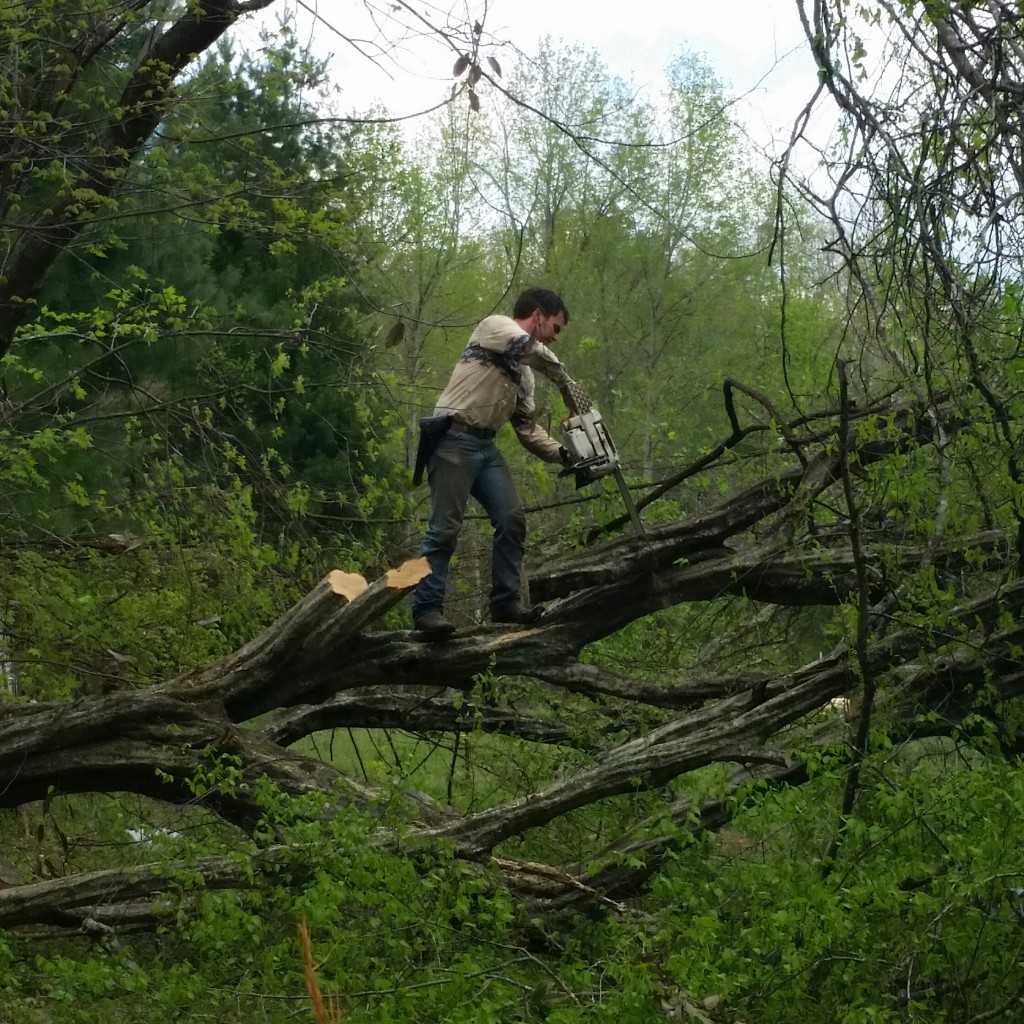 After our visit with the flowers, we strolled back towards the house to say hi to 'da-da'. He was busy cutting down a firewood tree by the creek.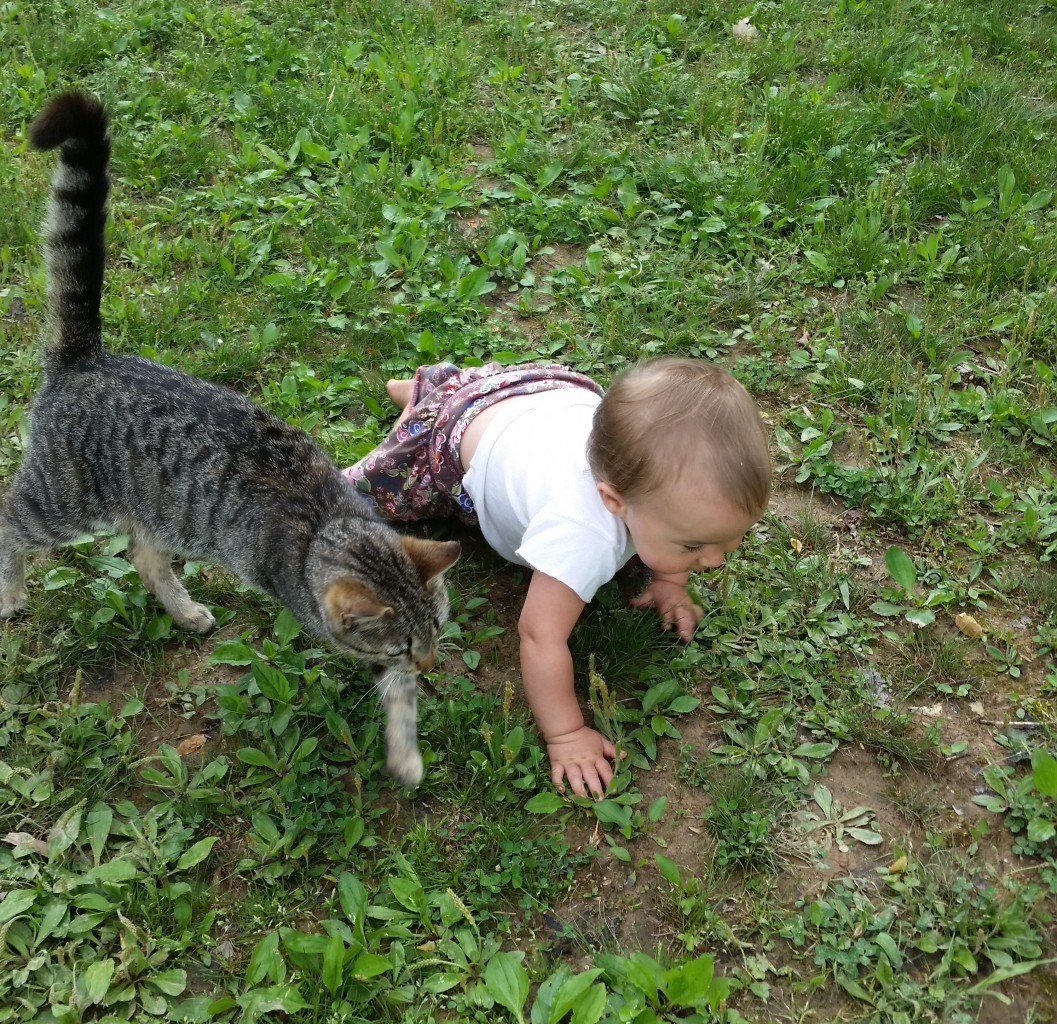 Marian crawled around for a while and played with her cat (named Violet – she just had five kittens in Jordan's toolbox).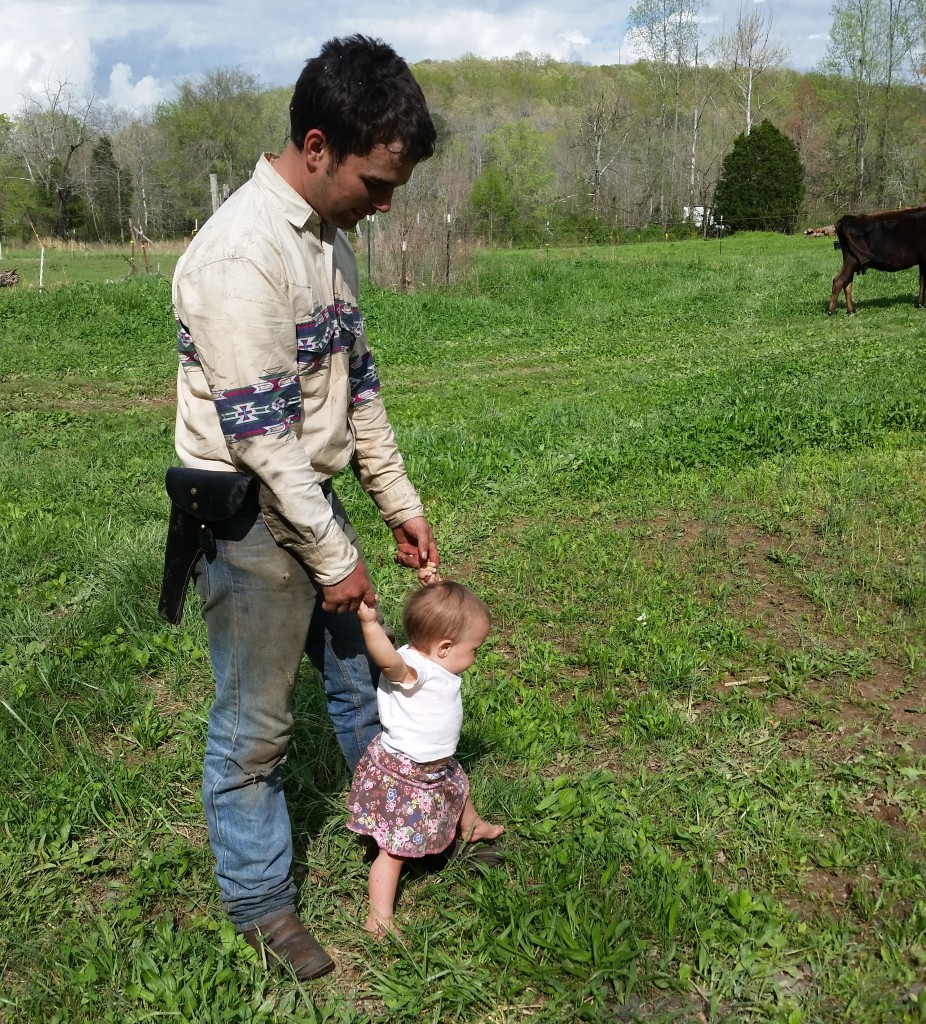 Marian tried to convince da-da to take her over to pet the cow. Her mission when she is outside is to greet as many animals as possible.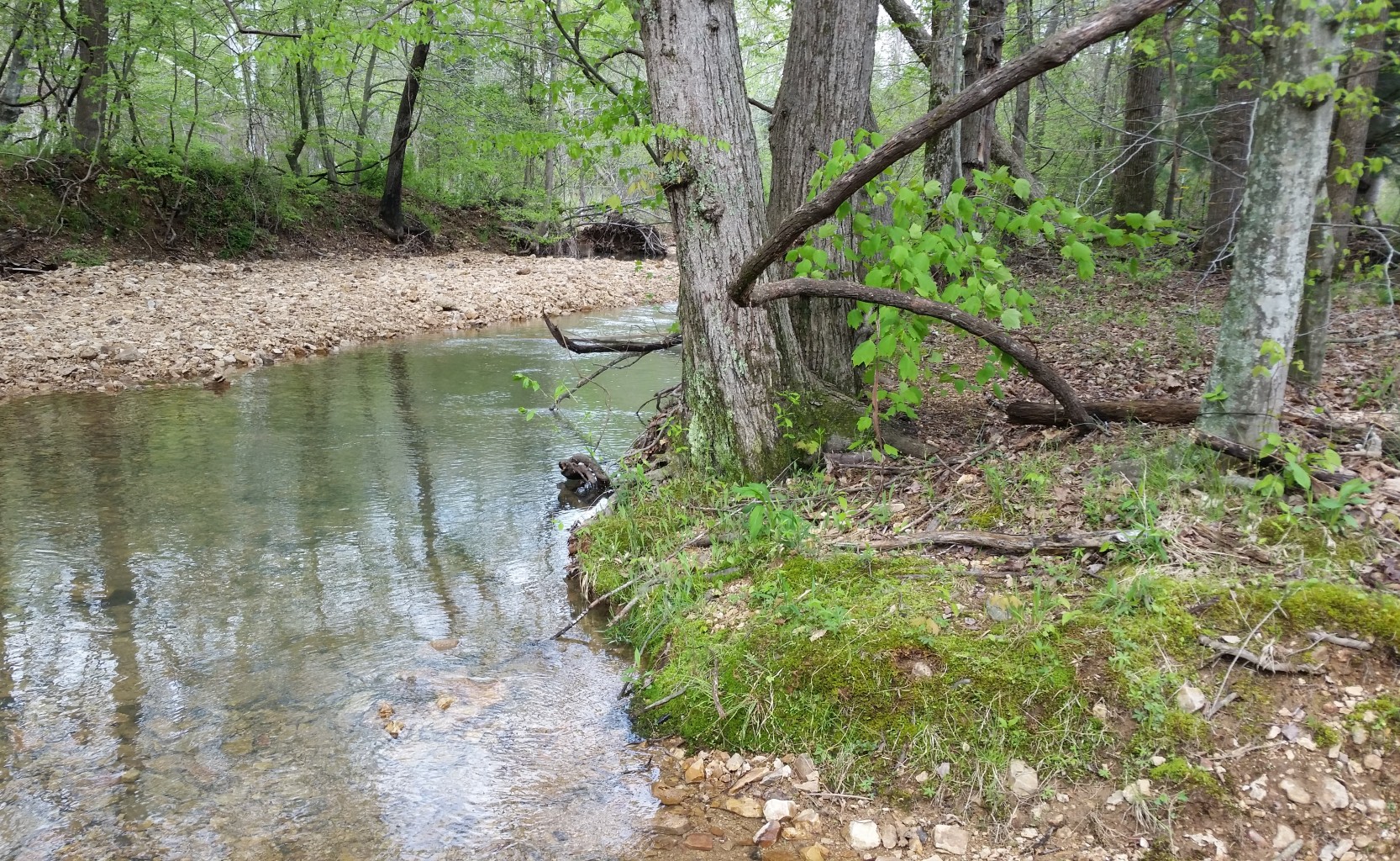 Instead we went to the creek. One of Marian's happy things to do is throw rocks in the creek. She loves seeing the splashes.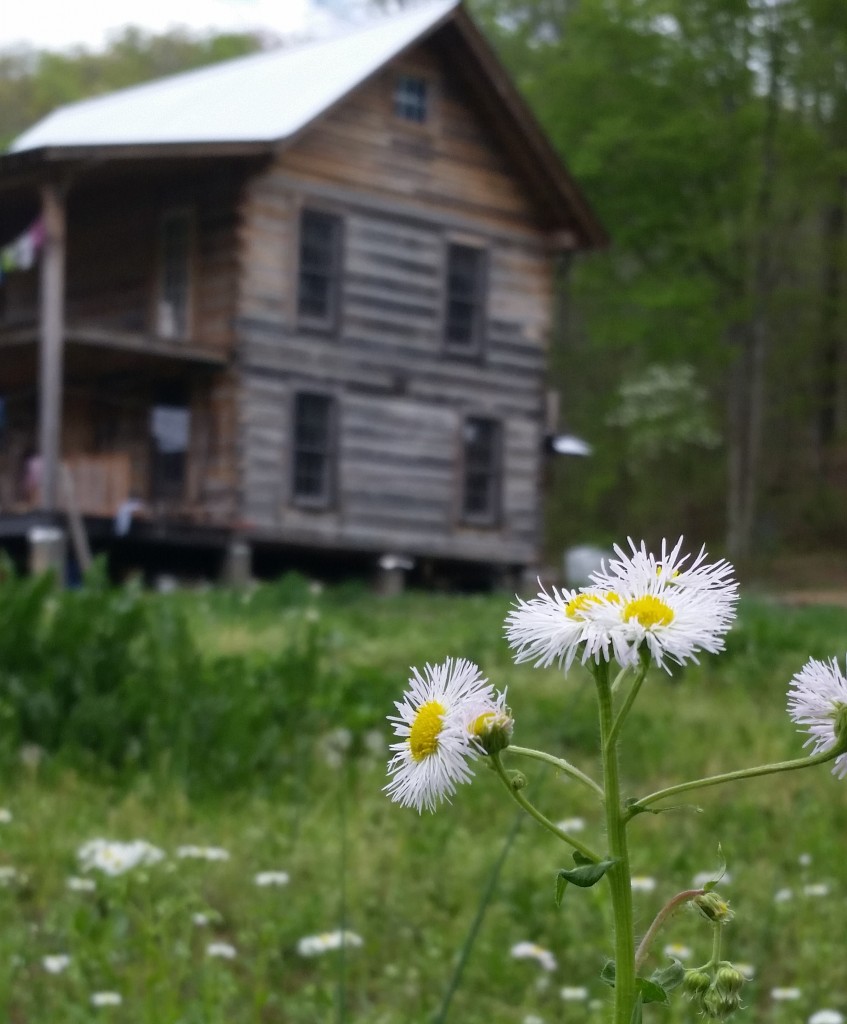 By the time we headed back for the house, both babies were ready for a nap!
We had a lovely afternoon, indeed. It's amazing how spring happens every year, but each time it seems new and wondrous all over again. It's especially fun sharing it with Marian who probably doesn't remember much about last spring!