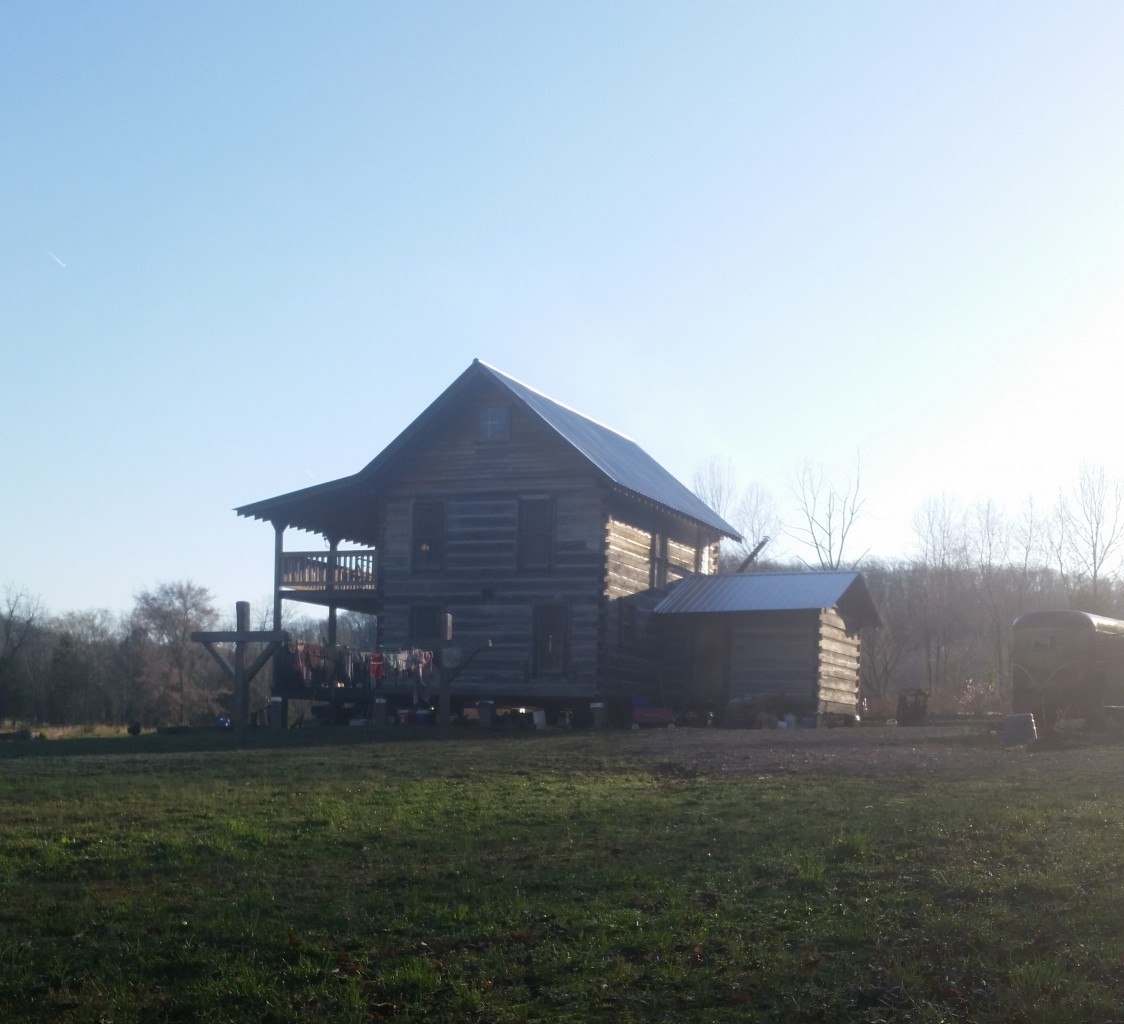 I thought about naming this post "Eggs, eggs, and more eggs". But I didn't. It would have been appropriate, though – as you shall see shortly.
When we returned from our 3-week Texas trip that ended with brother #2 getting married, (yay!) we were glad to see that spring hadn't sprung yet on the homestead. We didn't want to miss any of it! Over the past few weeks it has been creeping in bit by bit, and we've been soaking in every drop.
One of the first things we found out when we returned, were that our chickens were laying – a lot.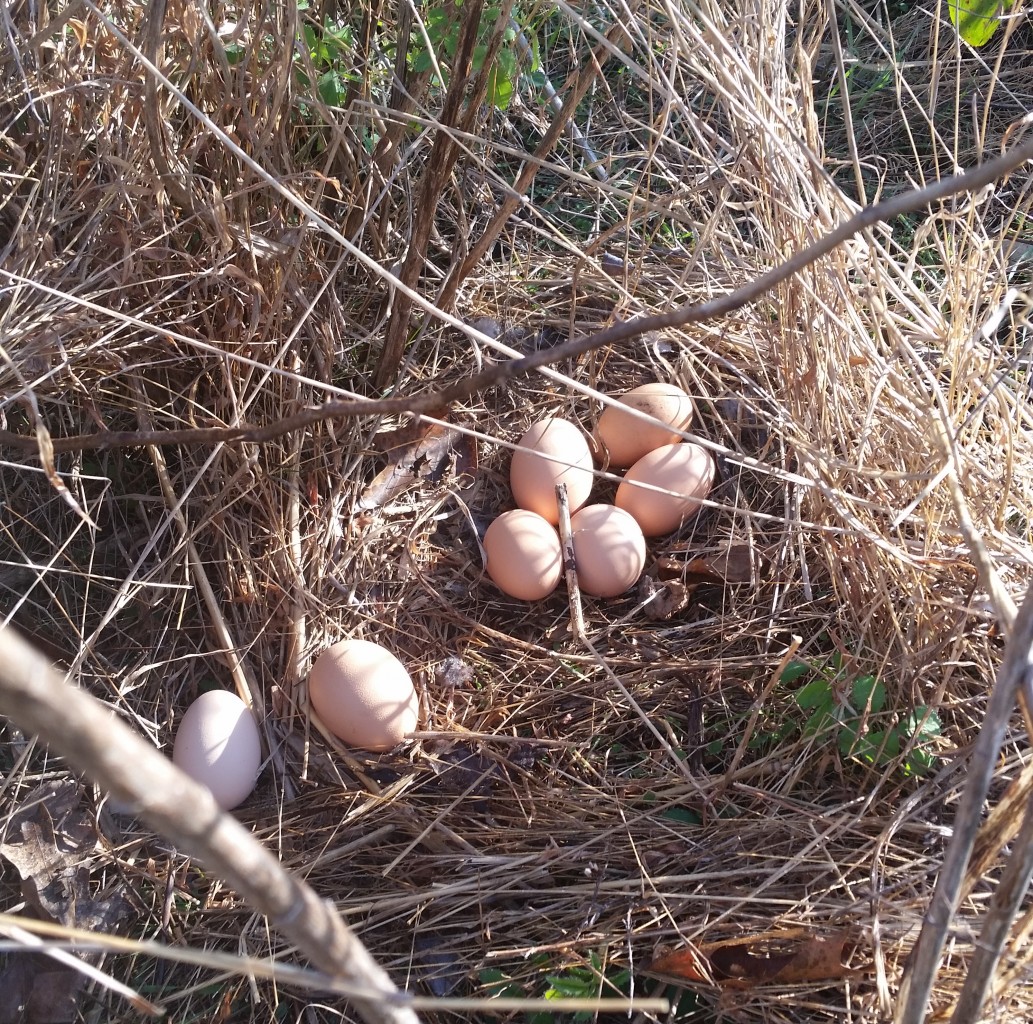 Marian has been so excited about gathering eggs! In fact, we do it at least twice a day. Both kids will get in the stroller and I will push them around to the various nests we have discovered to see if there are any new-laid additions. We also have one 'mommy chicken' as Marian calls her, who is sitting on about 20 eggs. So, we shall see if any of them hatch in the next couple of weeks….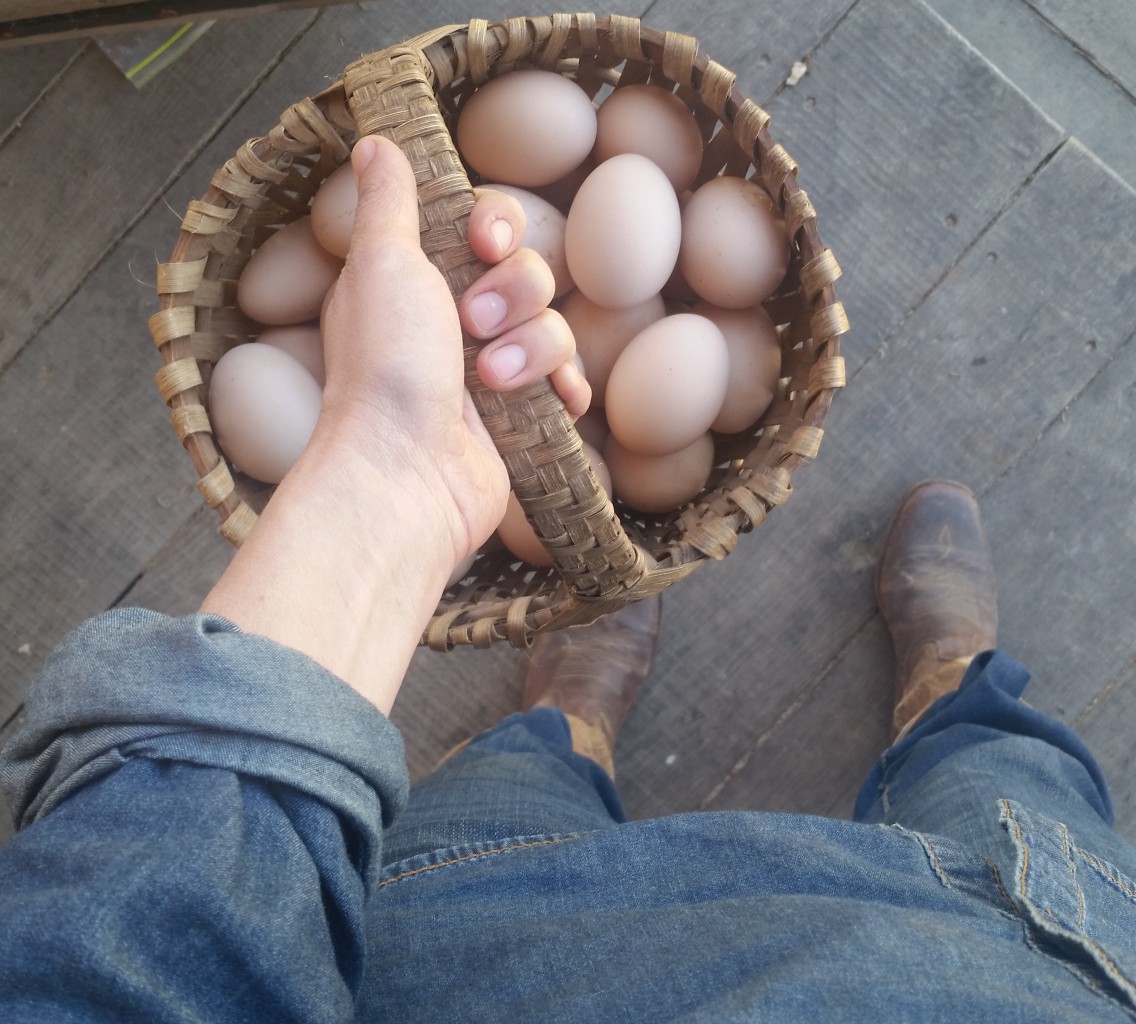 In the meantime, I've been trying to use a lot of eggs in cooking, which thankfully isn't hard to do.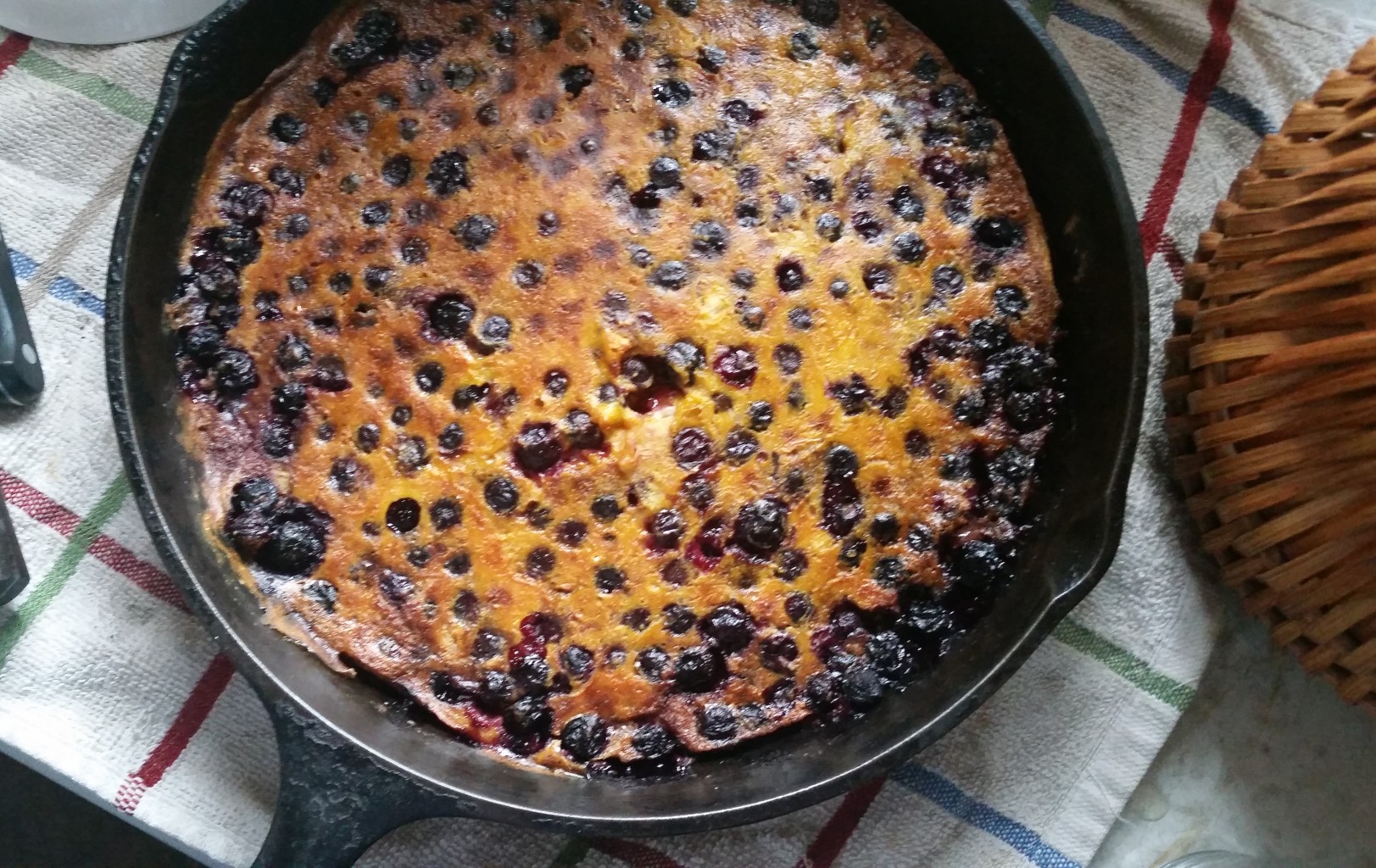 This is a blueberry clafoutis. It's basically a cross between a cake and a custard, and its easy and scrumptious.   Get the recipe here.
Here's Marian and Alan heading off with Dad on a little errand to a neighbor's house. They love getting their 'Daddy-time'.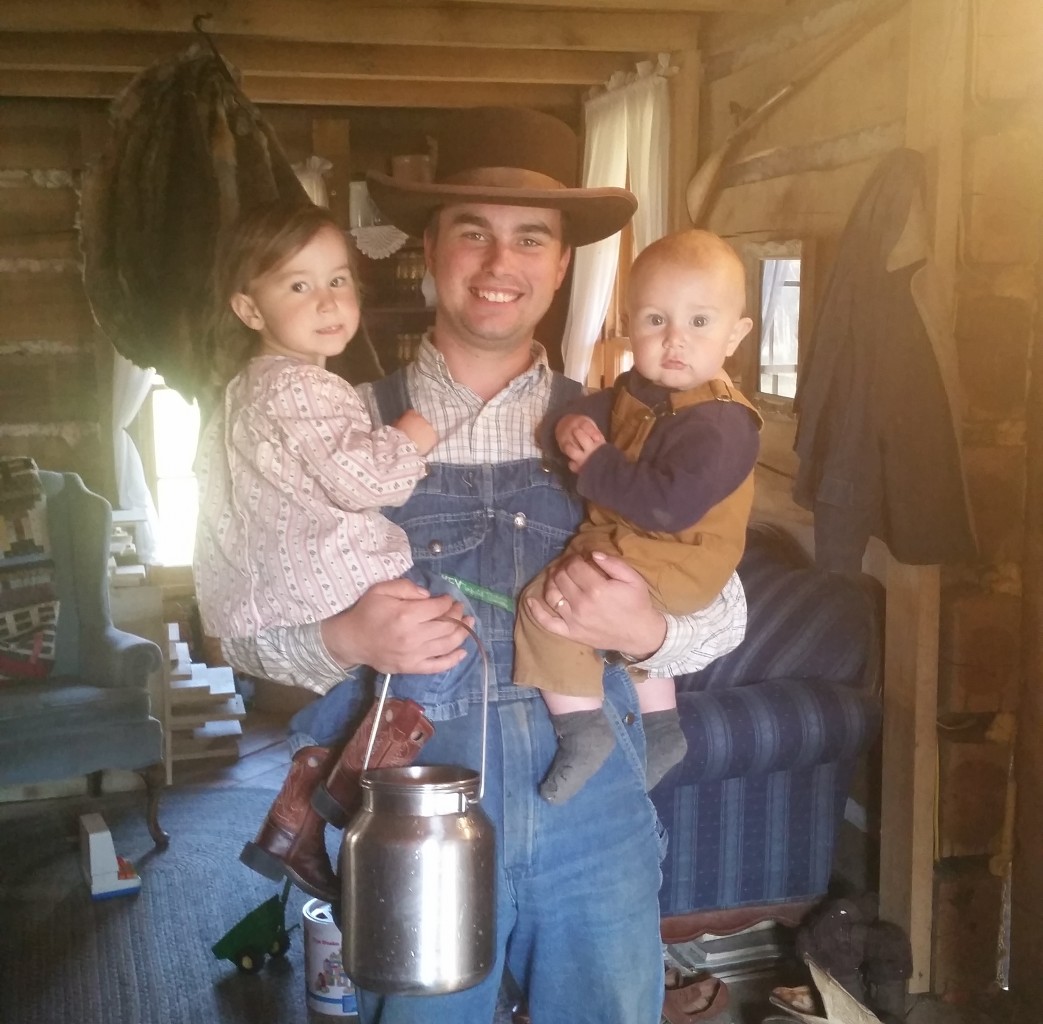 The day after we got back, Jordan plowed us up a garden spot. Since then we have been working on covering it with flattened cardboard boxes and a thick layer of wood chips. I'm really excited to try the mulch gardening method! I have a few seeds started in jars. Before I can transplant, we are going to have to come up with some kind of fencing for the garden, as the chickens are relentless foragers. Which is good…just not for a garden.
Picking dandelion greens early one morning. These were sauteed with bacon for breakfast. So delicious!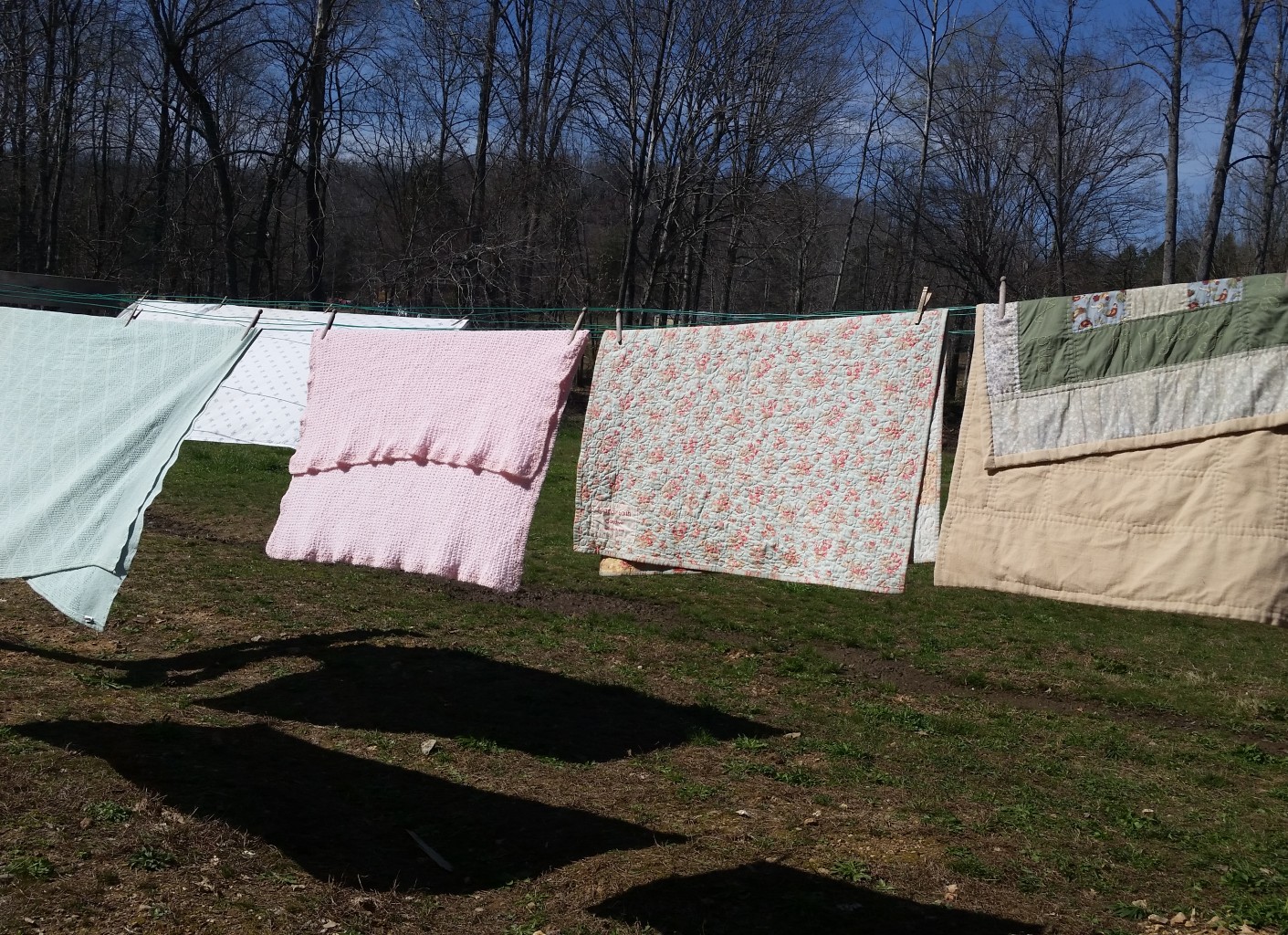 A breezy day just perfect for freshening up some bedding!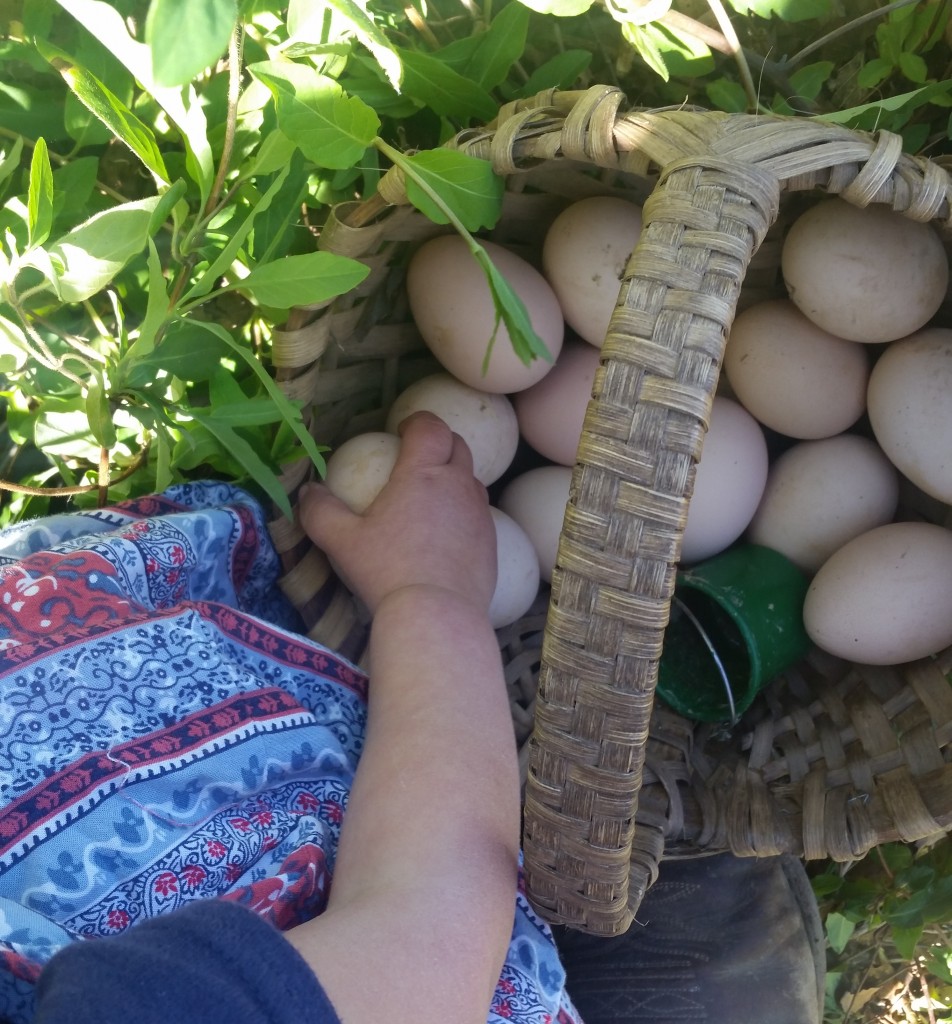 Marian gathering eggs very carefully. She has broken a couple, but she is learning quickly that you have to be gentle.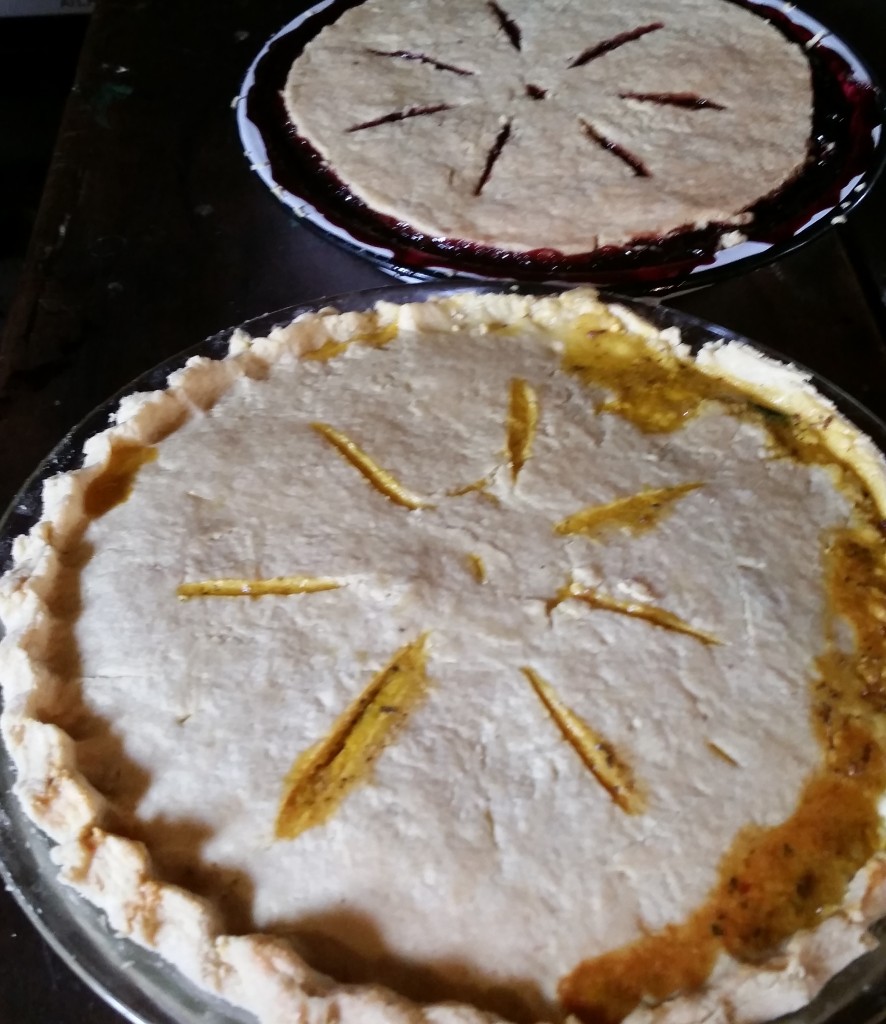 If you want to try a crazy good pie crust recipe that is incredibly rich – do try this one. It includes eggs of course. (though I left out the sugar, and didn't use quite so much butter)
These two pies were egg/sausage/kale/gouda, and blueberry.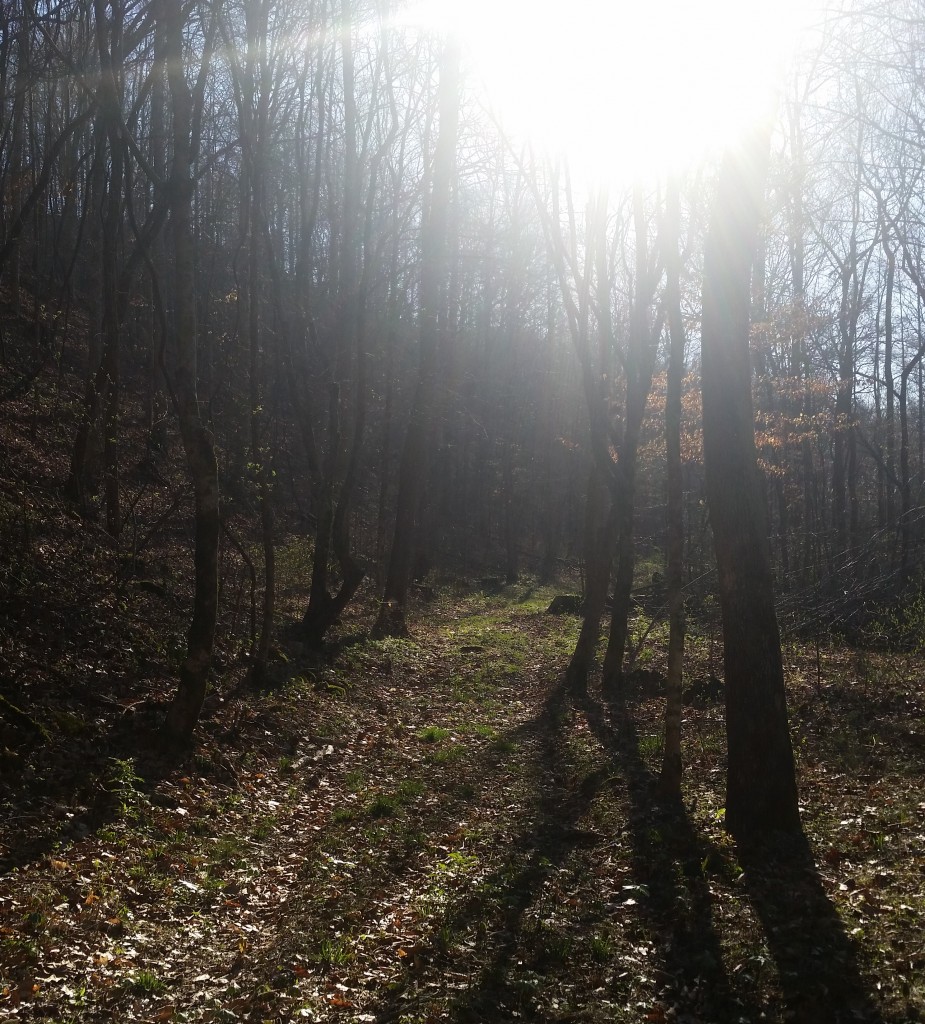 The woods. I love searching for my beloved little violets.
So, there you have it, that's what our spring looks like so far. I'll end with a picture of…you guessed it! Fresh eggs.