If you ever were a reader of my old blog, Story of a Seamstress, you know that I used to do custom sewing commissions full time before I married. In my current season with a busy homestead and 3 young kiddos, its rare now that I will take a commission, but I still do on occasion. Earlier this year a lovely lady asked for a historical reproduction of a white sheer bodice from the 1860s. It was a delightful project.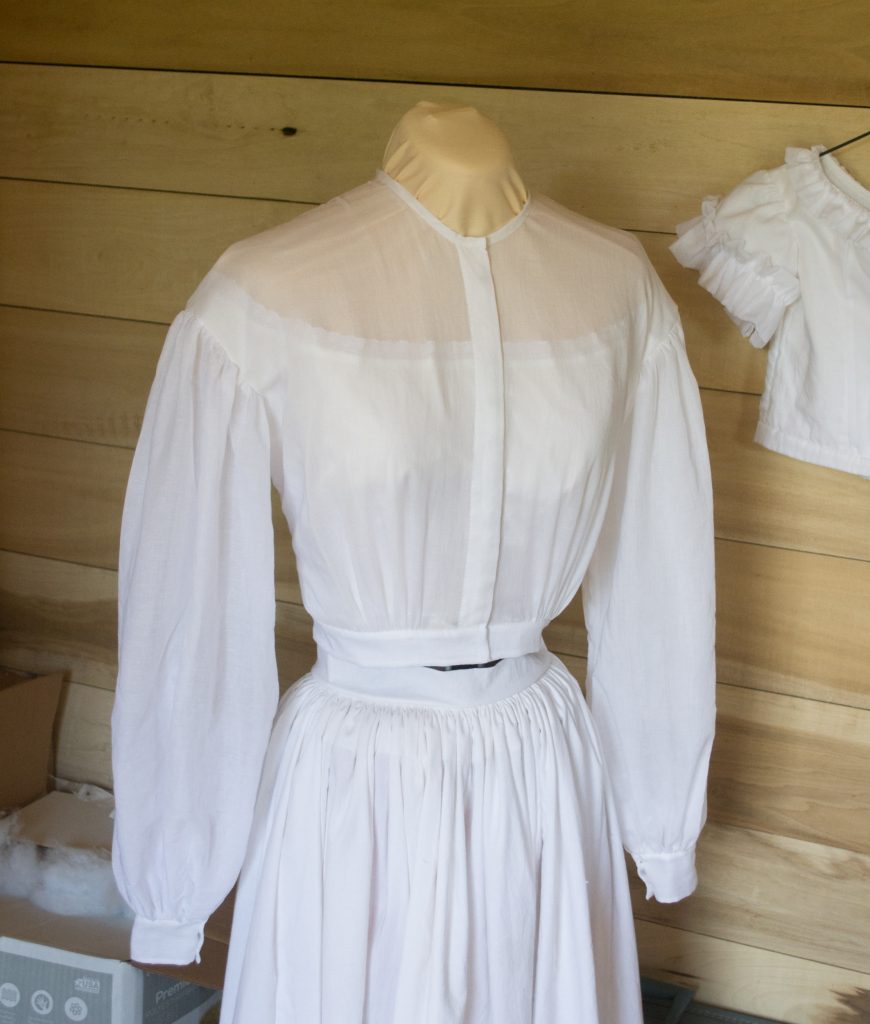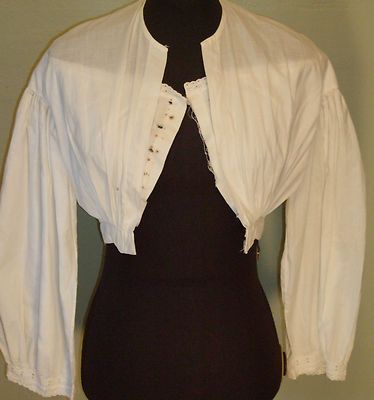 The picture above is the original bodice my client wanted to reproduce. (this picture came from a defunct ebay listing) Notice the separate underbodice/lining with buttonholes and lace trim. We couldn't see this bodice in great detail from the pictures, so I had to make a few guesses about construction, but over all I am very happy with the result.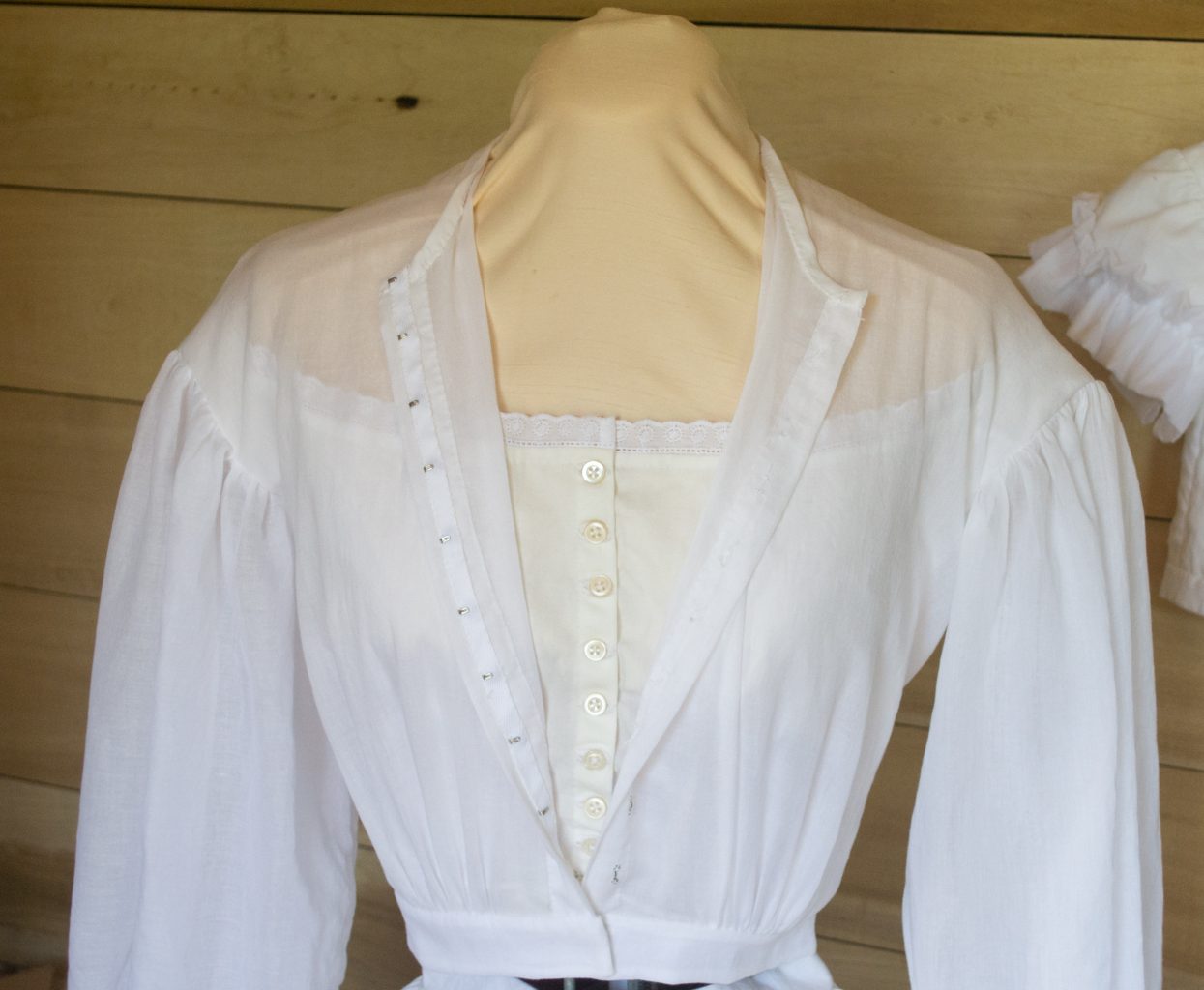 My reproduction was made from white sheer cotton voile, and has a half-lining of cotton muslin. The lining buttons closed, and then the bodice closes invisibly over the top with hook-and-eyes.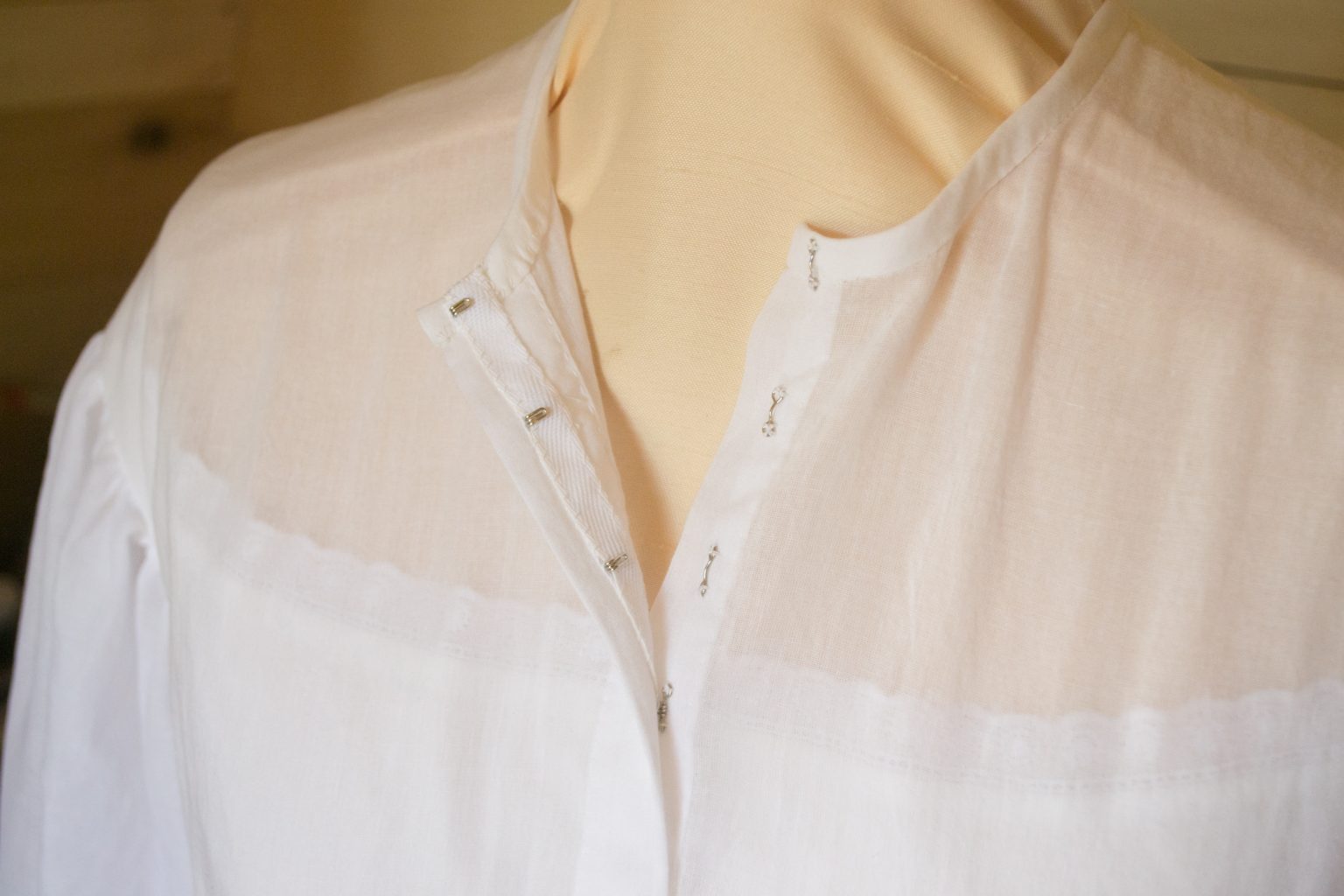 When incorporated into a period outfit the white bodice will appear similar to the original images shown below:
A fashionable outfit with a fine silk, wool, or sheer fabric skirt and accessorized with a belt, or silk 'waist', and a collar, brooch or ribbon at the neck.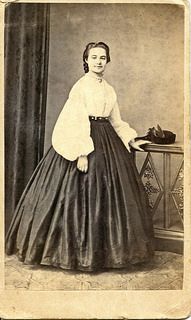 If you do any research on this look online, you might variously hear this type of bodice called a 'Garabaldi blouse', 'white blouse' or 'white waist'. Looking at originial sources, it seems to be the white bodice and contrasting skirt look was an 1860s fashion fad mainly followed by wealthy younger women.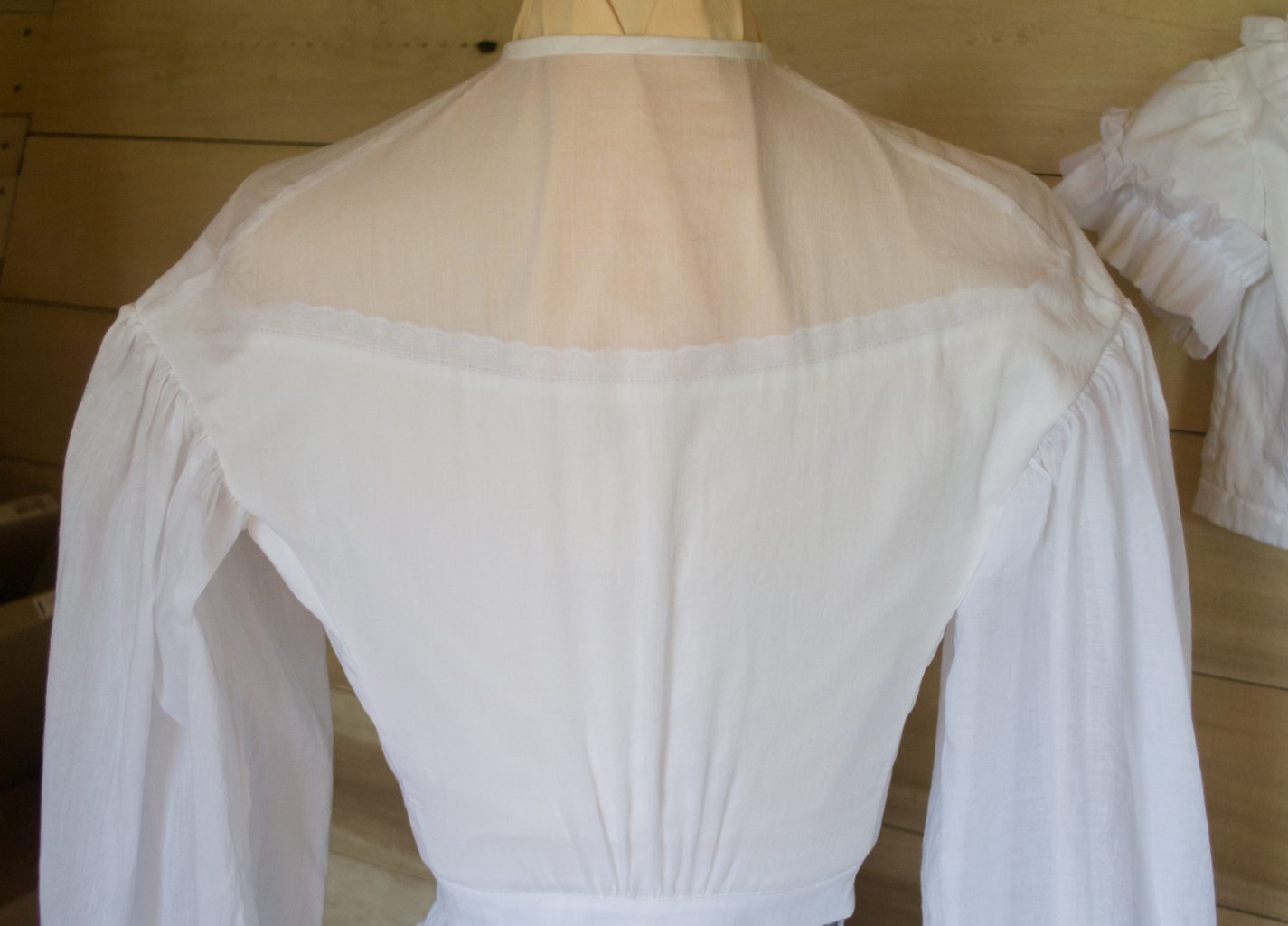 You can see the fabric is quite sheer above the lining allowing the upper shoulders to be very cool and breezy for those hot summer months!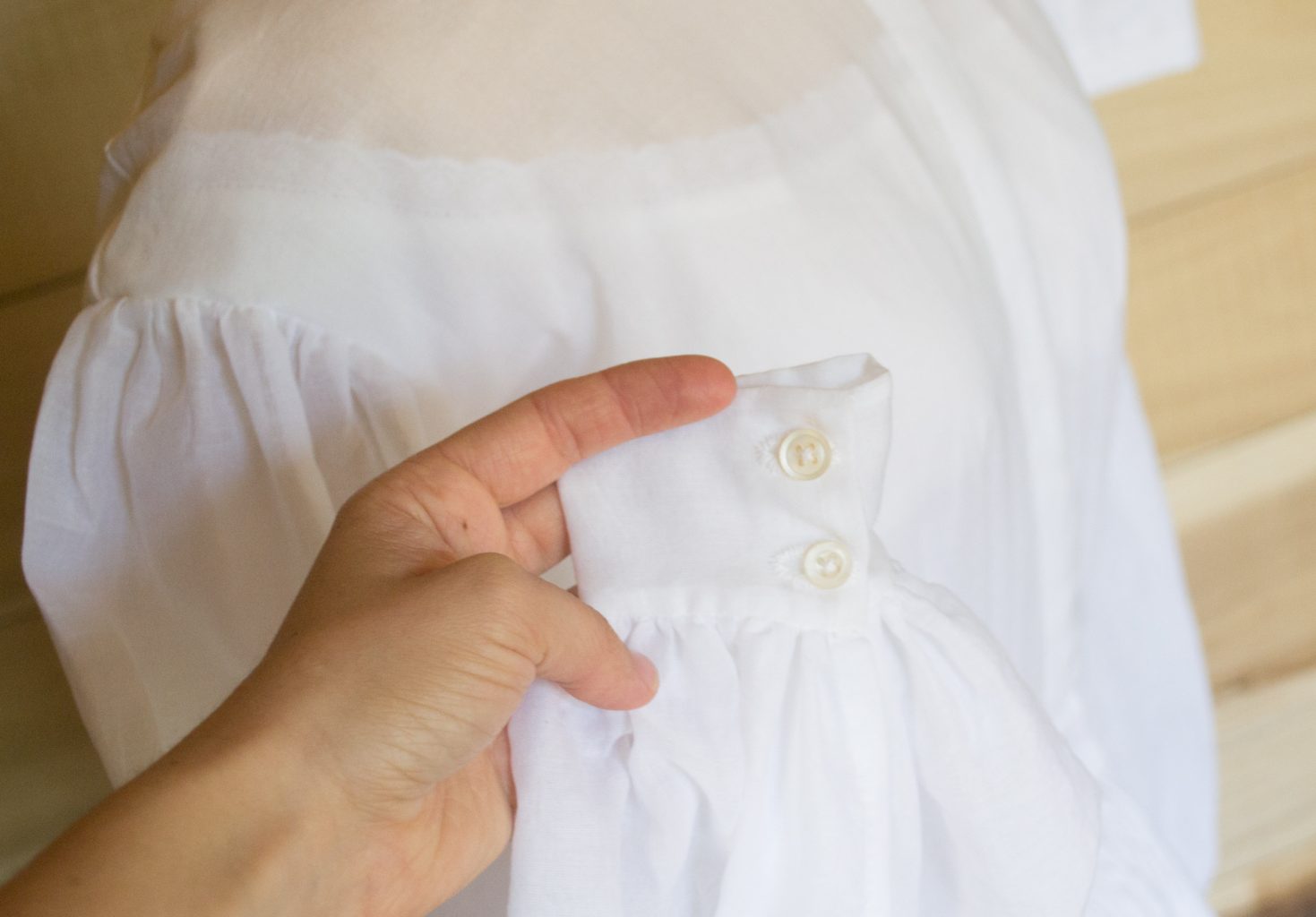 All buttonholes hand done.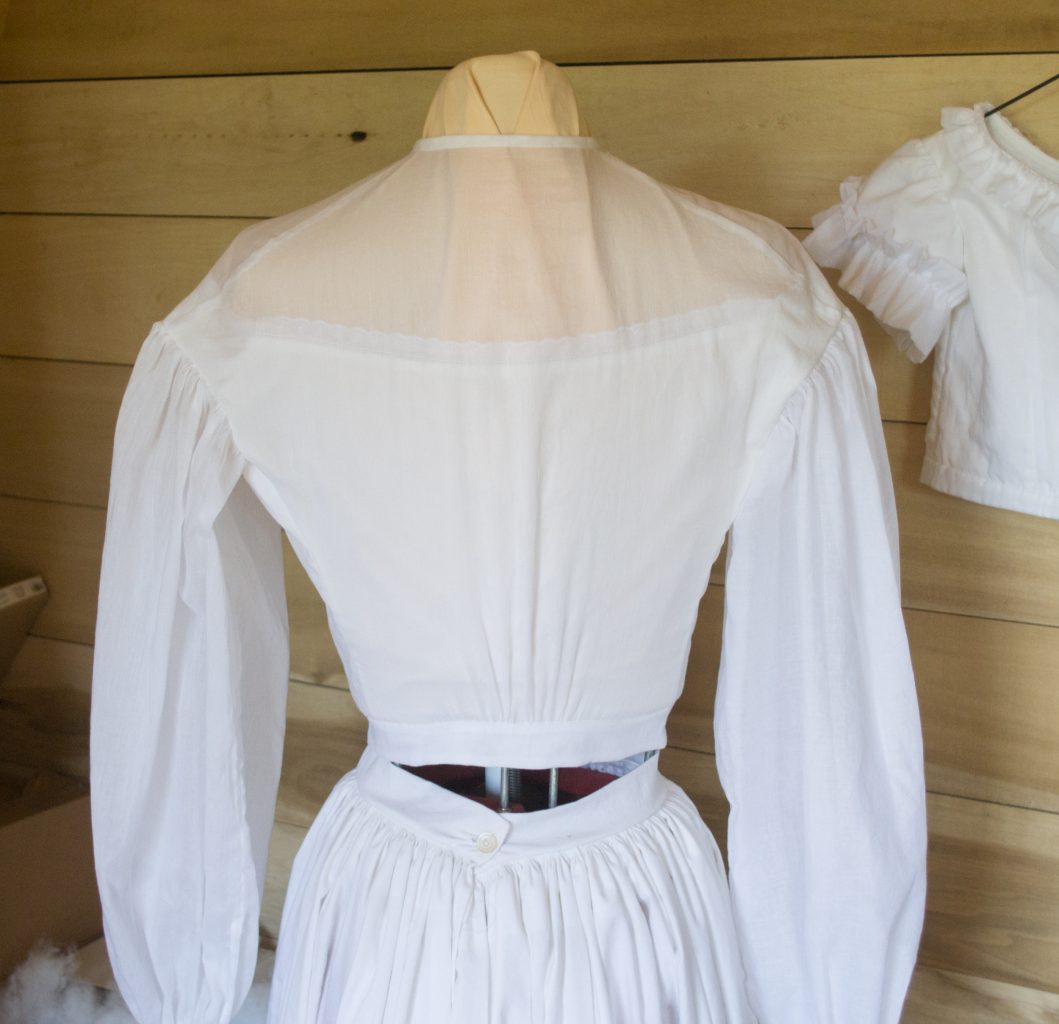 Sleeves very full and a nice fitted back.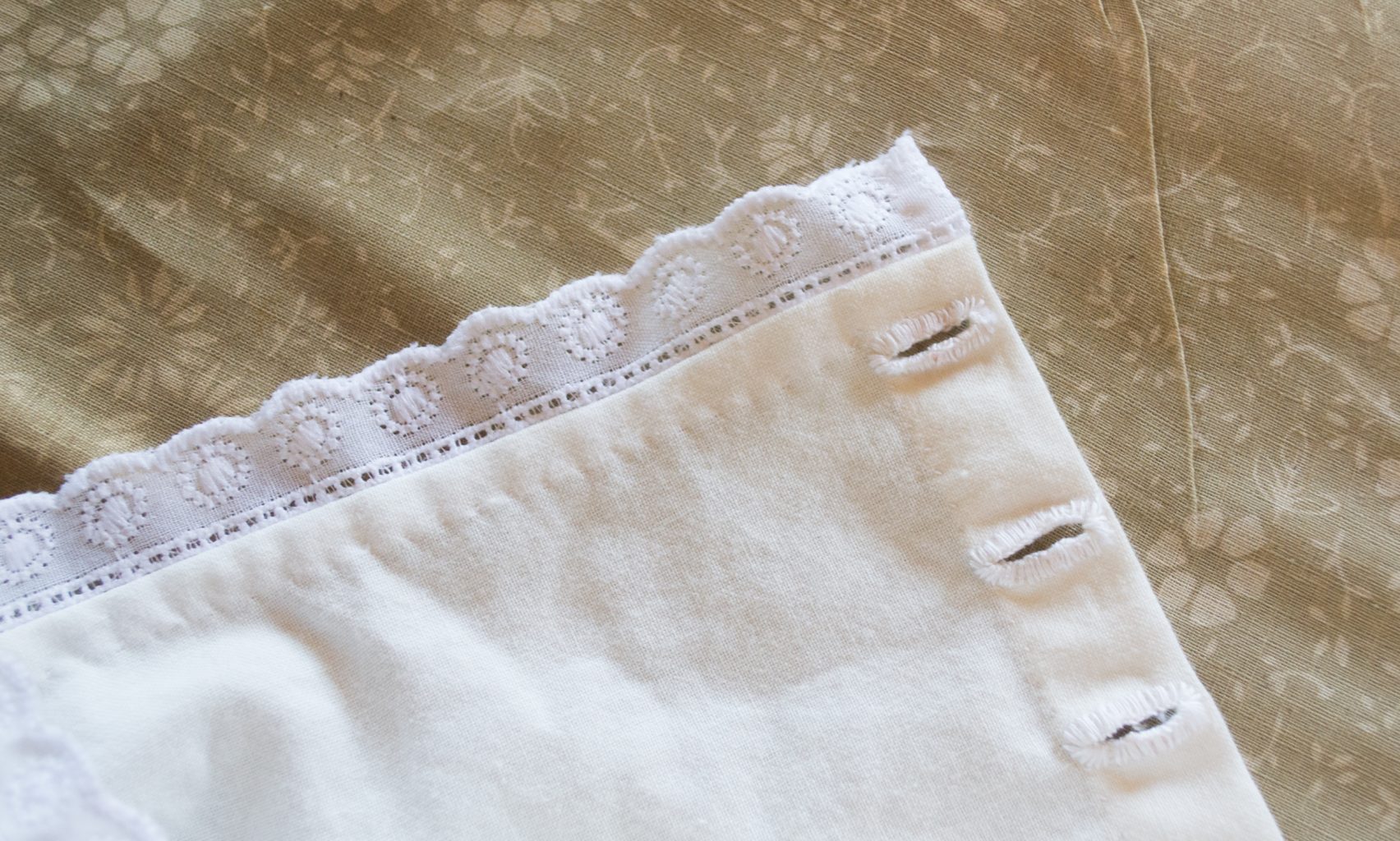 Lace and buttonhole detail on lining.
Below: more inner construction details for any interested seamstresses! :)