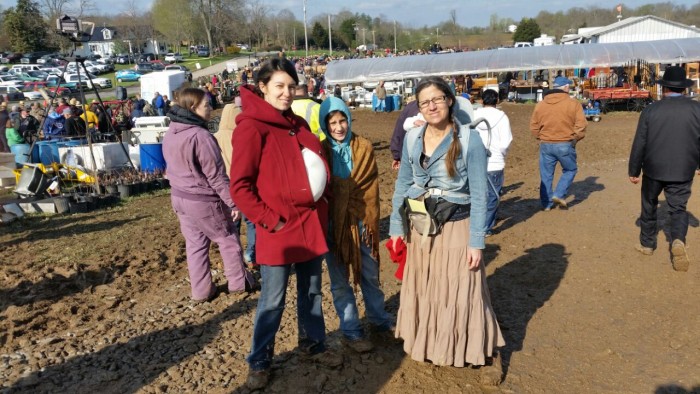 On Saturday, April 4th, Atlanta and I (along with Atlanta's Mom and two youngest siblings) attended the "31st Annual Scottsville, Ky Horse-drawn Machinery Consignment Auction". We left the house at 4 o'clock in the morning so we could get there ahead of most of the crowd, and peruse the goods before the auction started at 9 o'clock. We arrived just before cars started really filling up the Parking areas.
I had been to this auction a few times before, and this was the second year for Atlanta and I to attend together.
It is a large event, drawing quite the crowd, including locals as well as folks from many surrounding states.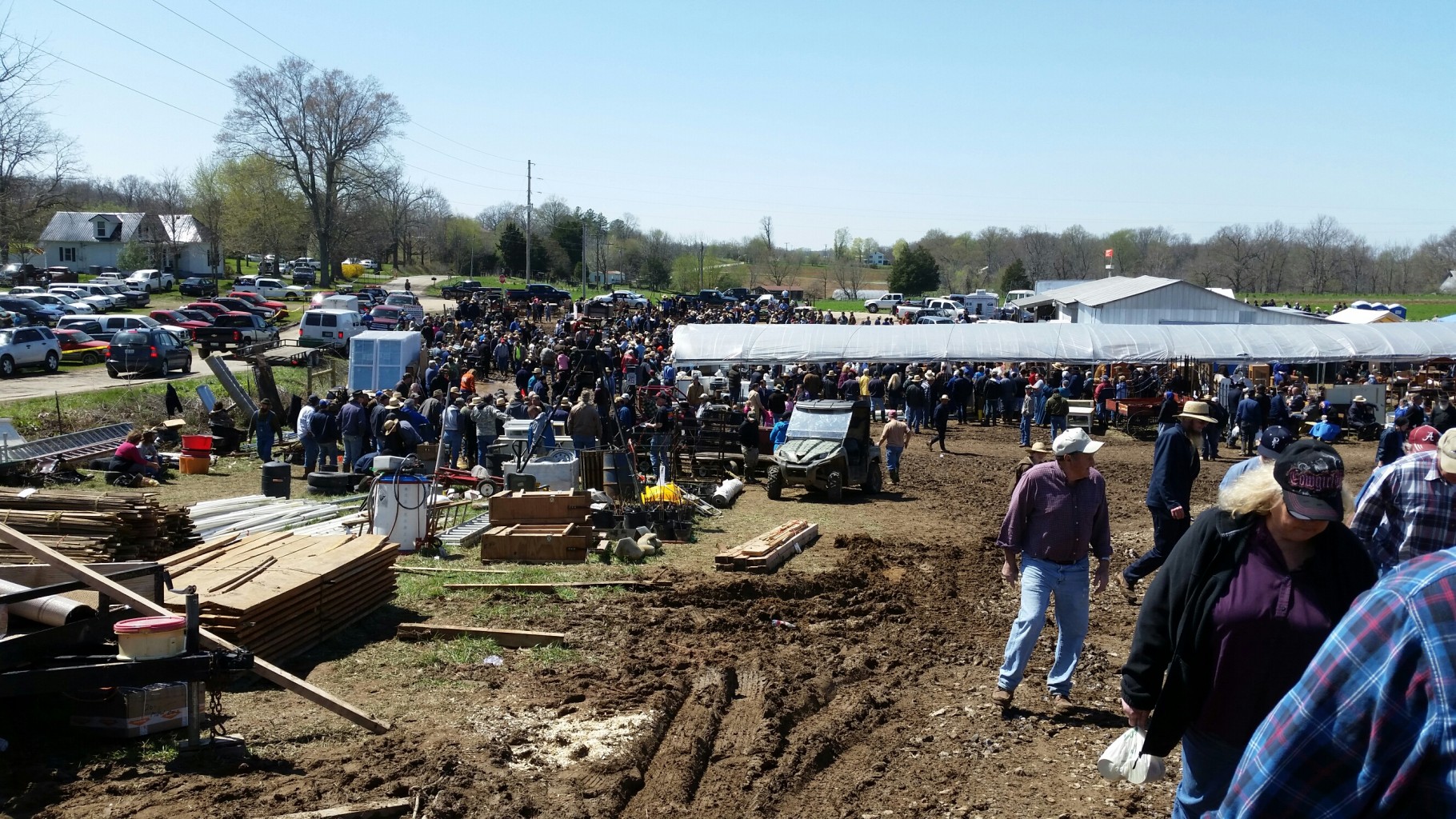 Although it was a beautiful, sunny day, the auction grounds were quickly churned into soupy, sticky mud, as the ground was wet from heavy rain the day before.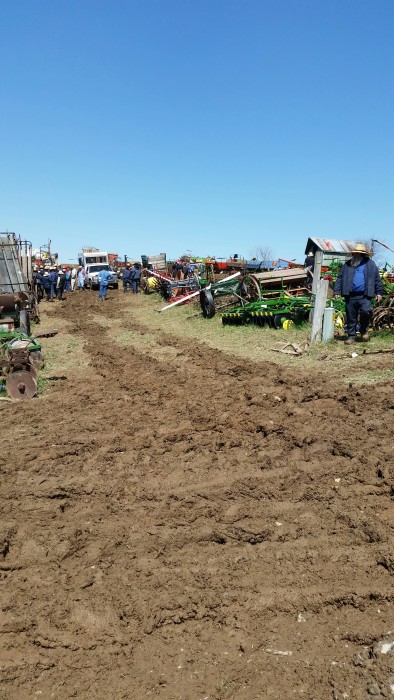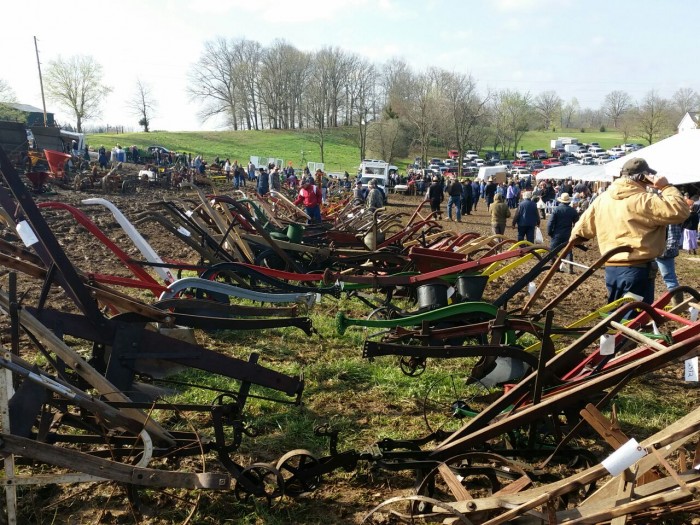 There is a lot of horse-drawn machinery as the name of the auction indicates, but there's also tons of furniture, horse tack, tools, and antiques of all descriptions, goats, poultry, and endless miscellany. We were there mainly for tools and home furnishings.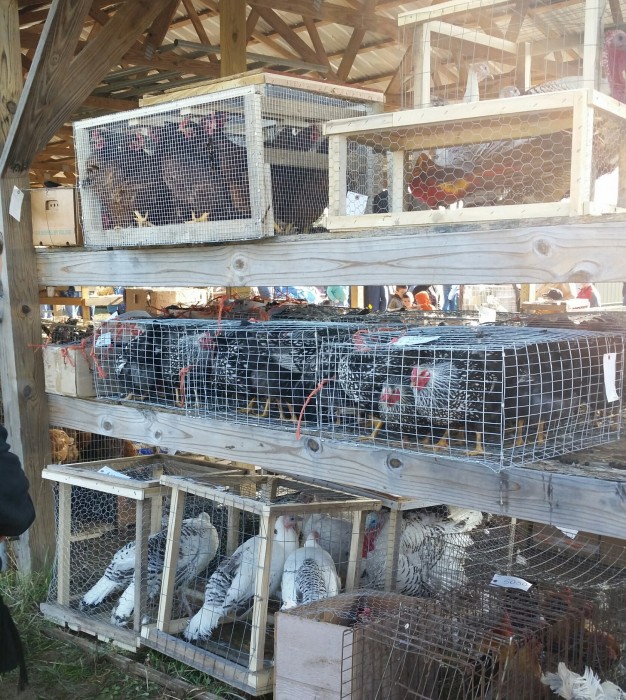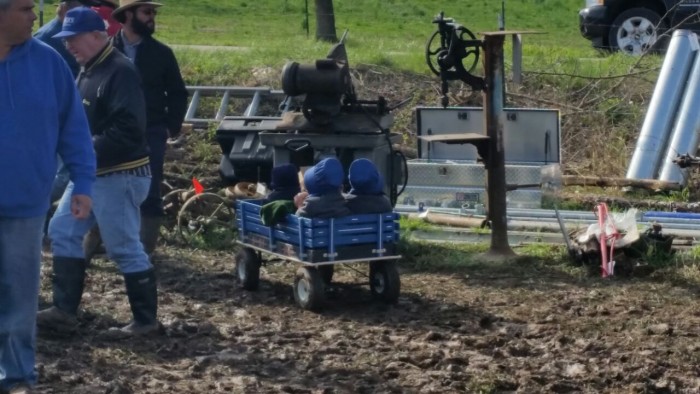 This is our friend Malcolm- we met him at this auction exactly a year ago, and have kept up since. It was great to hang out, Malcolm!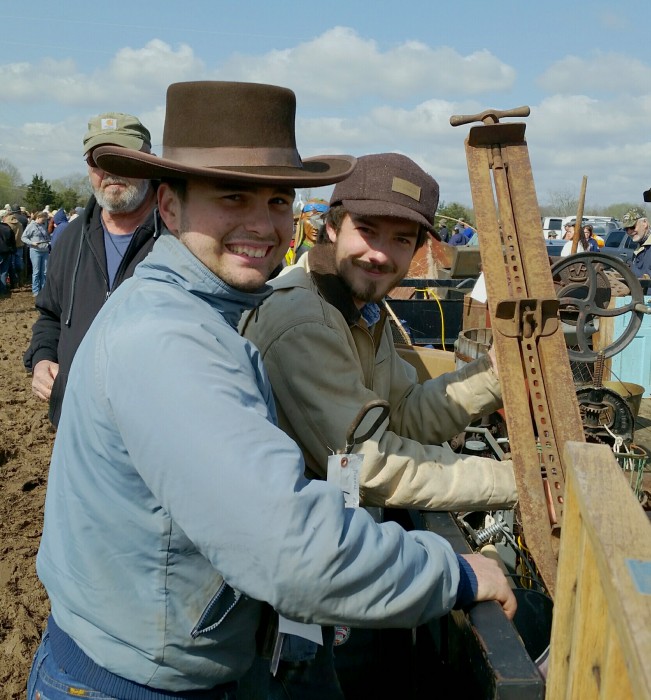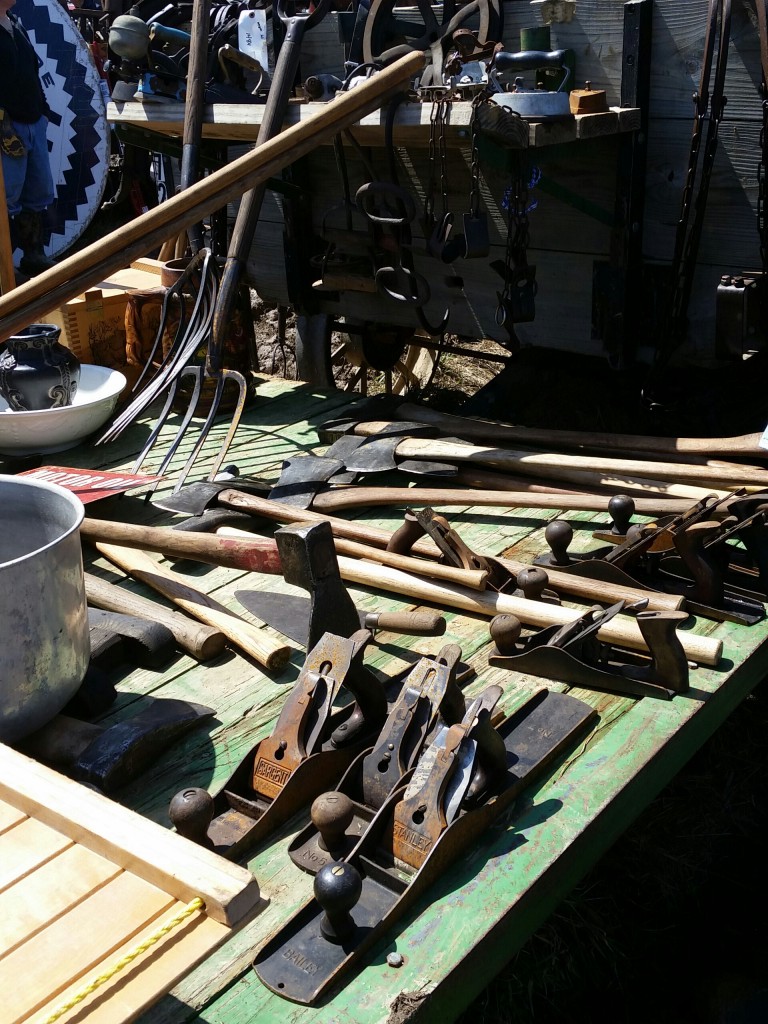 Atlanta bought a few household items – a stoneware jug, a crock, two cast iron skillets, and an oil lamp.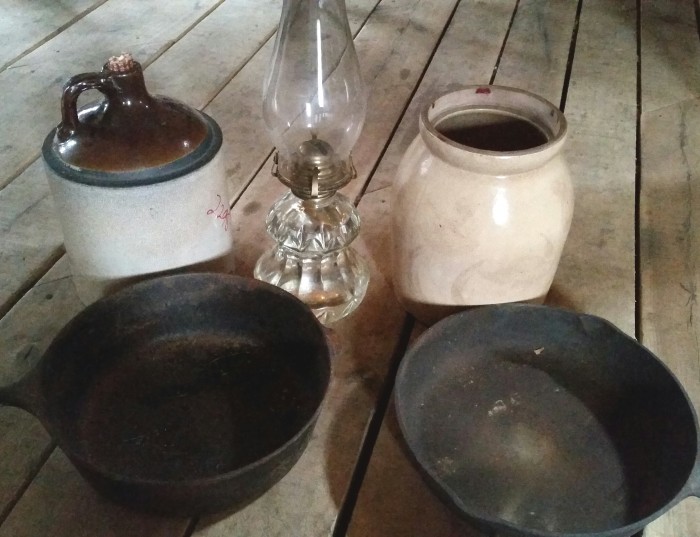 I was able to pick up this handful of tools:
A blacksmith's vise, known as a "leg" or "post" vise, because of the long stabilizing leg which sits on a block or on the floor. This is a fairly large post vise, with jaws that are 5.5 inches wide. I was curious about it's weight, so I put it on a scale: 75 pounds! I will clean this vise up and make any necessary repairs.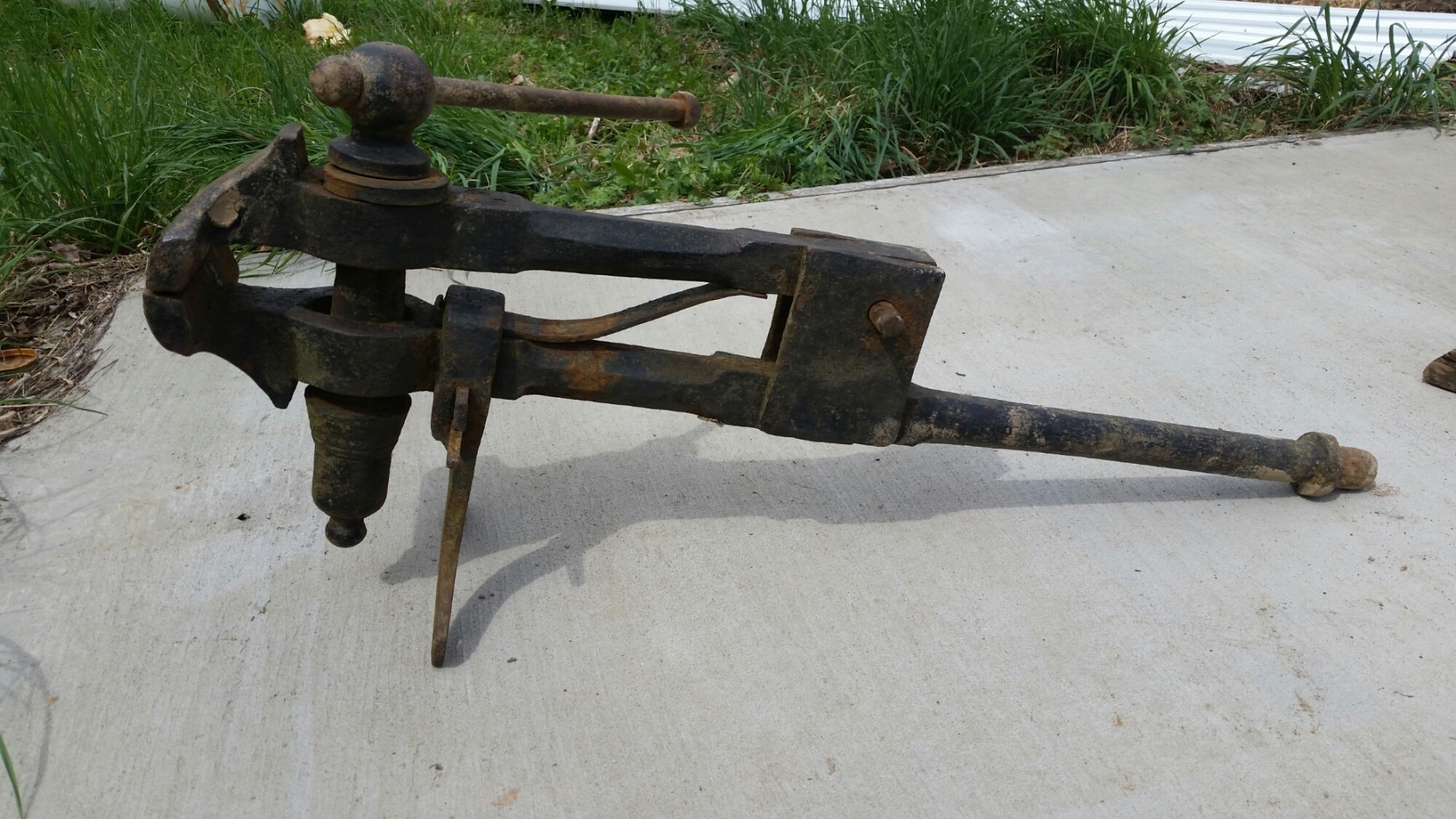 A boring machine, used for drilling holes in wooden beams for timberframe construction. I hope to be able to clean this machine up and put it to immediate use in the construction of our porch railings. It will eventually need all the wooden parts replaced.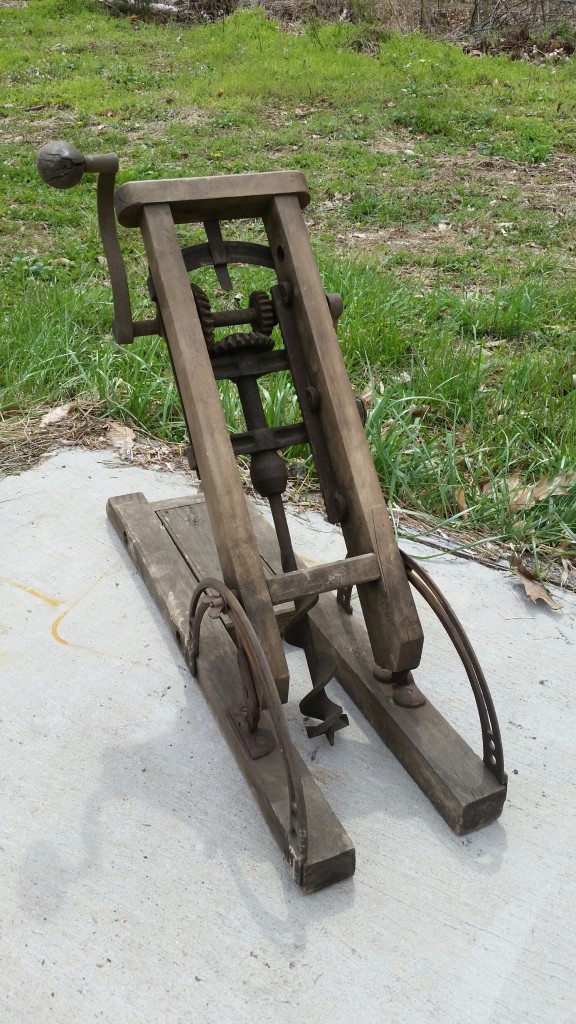 Three axe heads. One Ward's brand double bit, one Plumb brand double bit, and one little shingle hatchet by the Keystone Mfg. Co. These will be cleaned, sharpened, and re-hafted.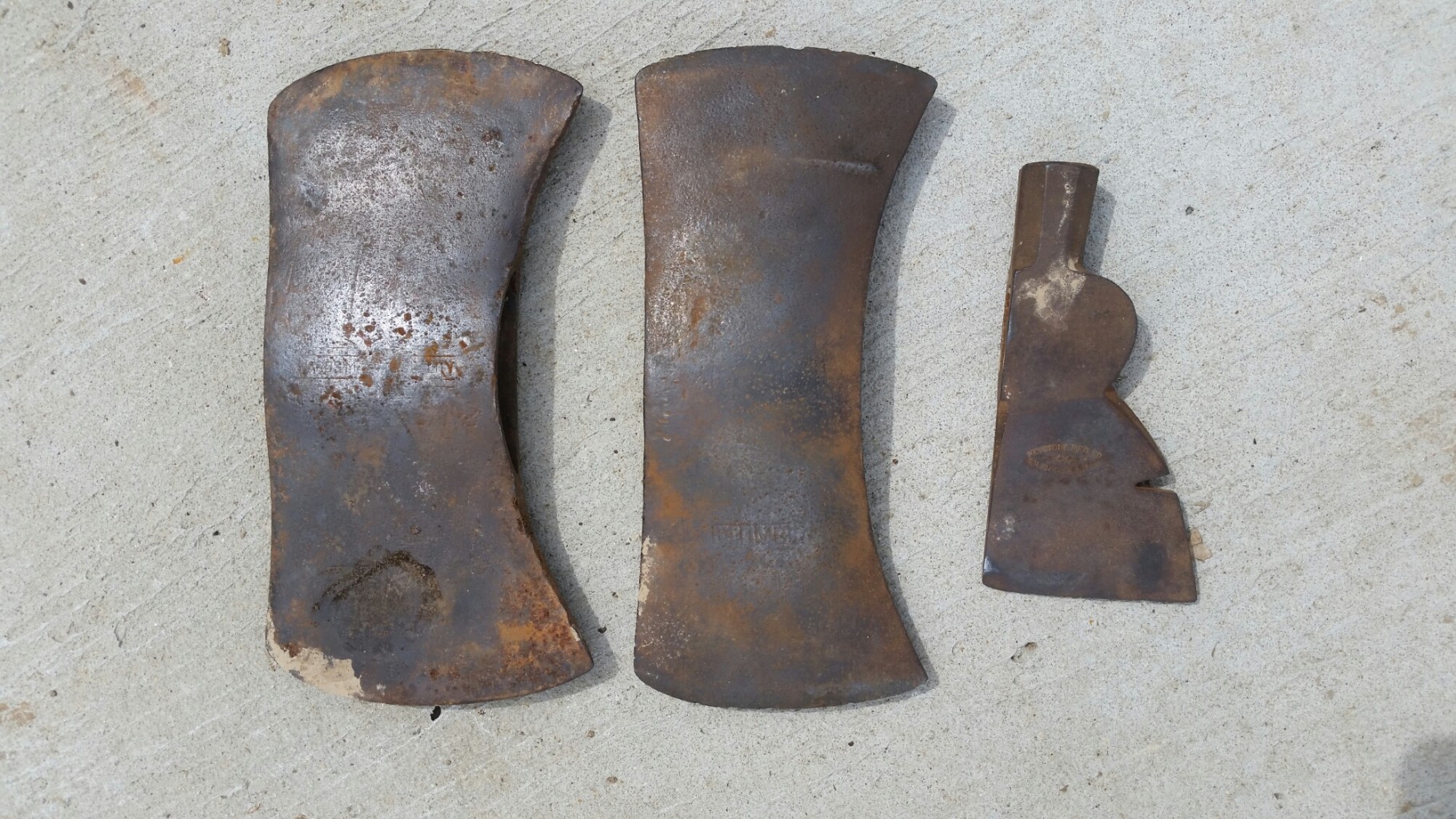 A nice lady standing next to me bought an old wooden tool box (that I didn't much care for) for $20. She didn't want the contents, so I bought them from her for $10. Quite a handful of nice wood-boring bits for my hand braces, with a few odds and ends.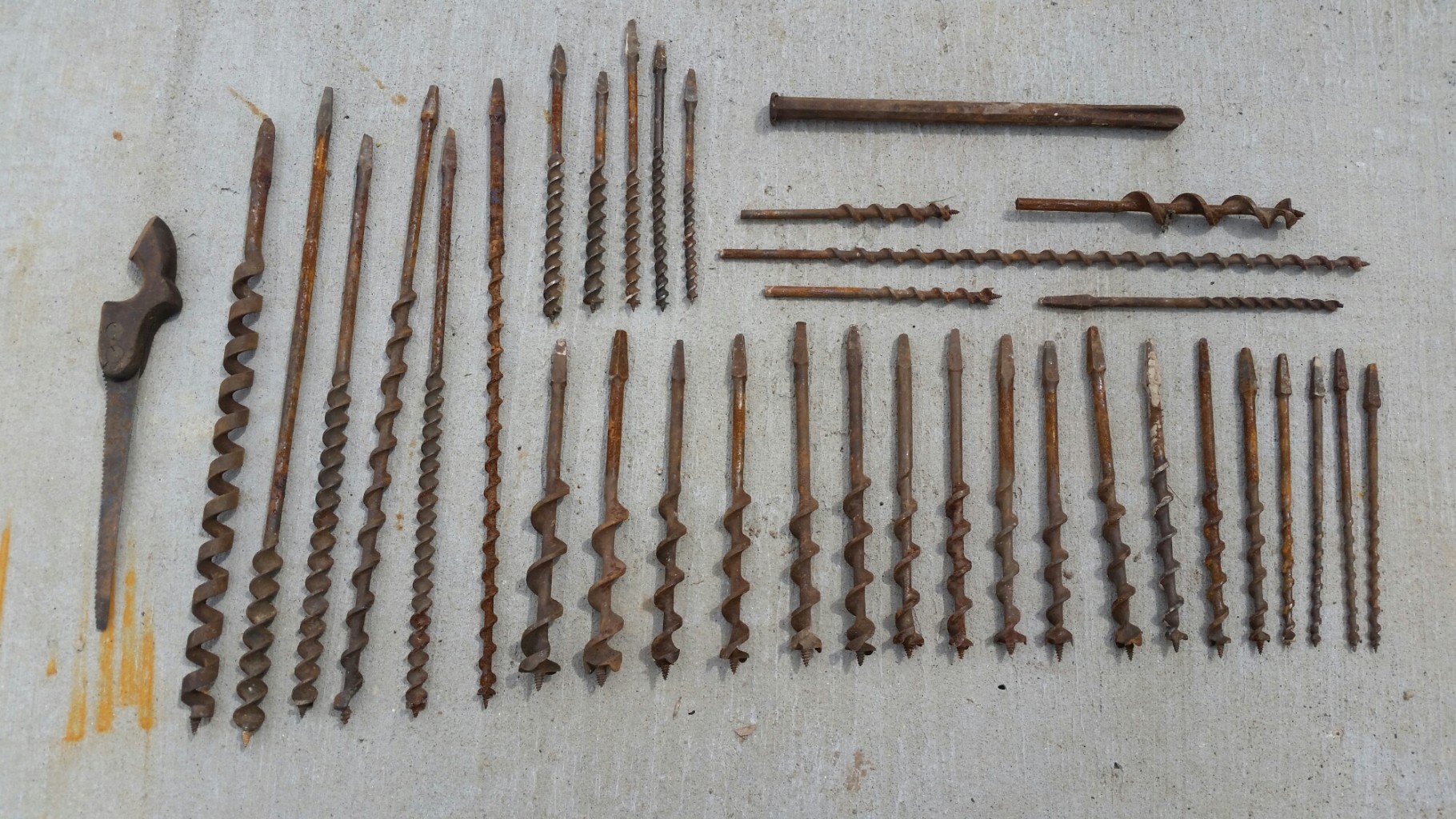 Three "hardy" tools. These fit in the square "hardy hole" that most blacksmiths' anvils have, and are used for forming and shaping metal. Most hardy tools like these that are made and used by modern blacksmiths are welded together with modern welding equipment. These were forged by hand. Unfortunately, they don't fit the hardy hole on my anvil, as they were made for a larger anvil than mine. I will probably modify them to fit, or try to trade them for some that will fit.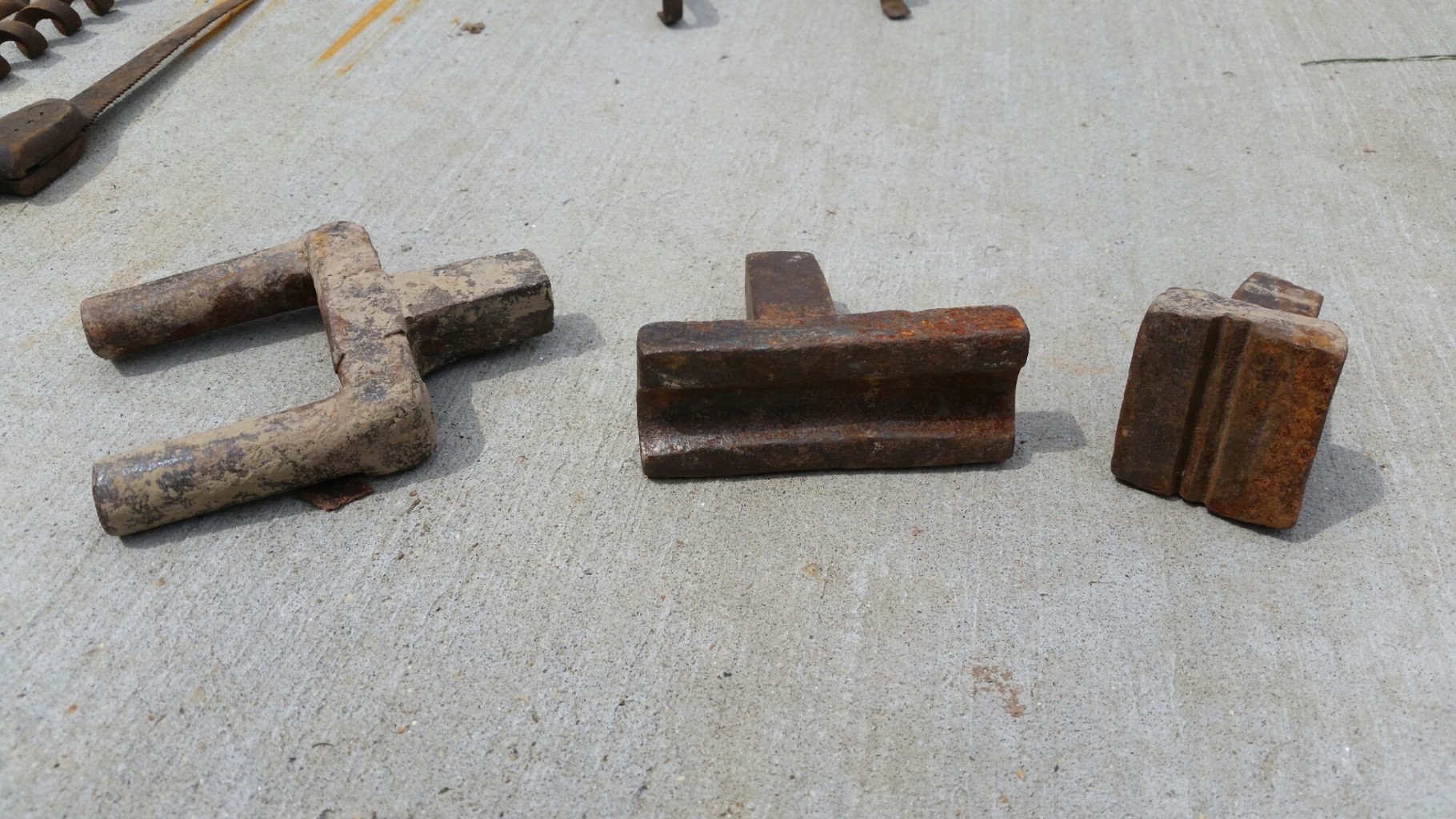 …and one mystery tool. Purported to be a cooper's (a "cooper" is someone who makes barrels) tool, it is entirely hand forged out of wrought iron. If someone knows what exactly this was used for, please let me know.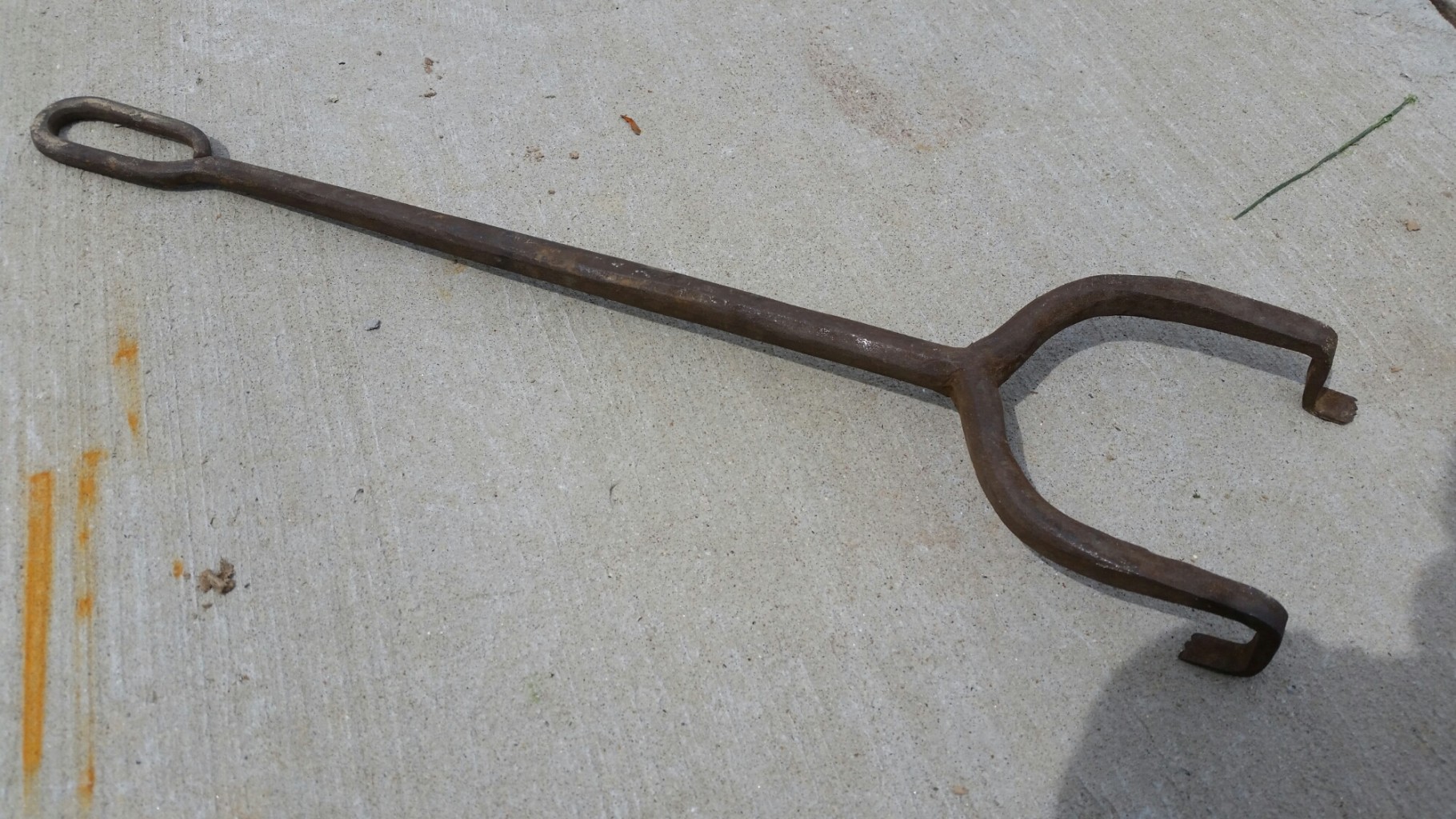 Here are all the tools together: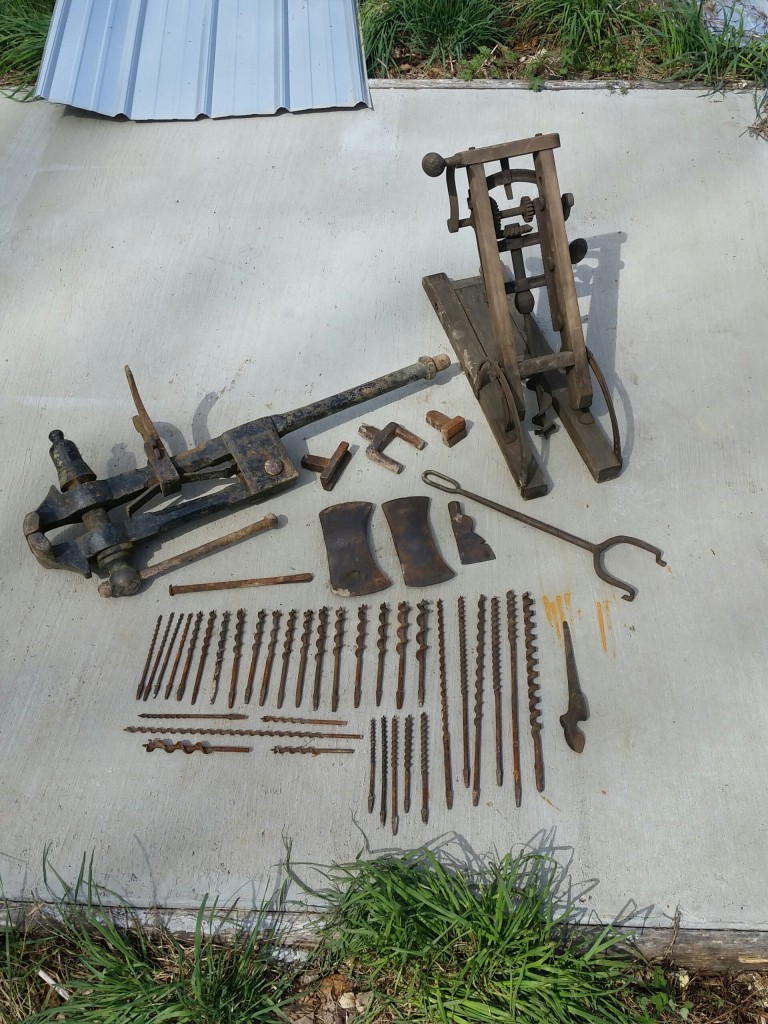 I'm pretty happy with my finds, and I'm looking forward to giving the TLC required to restore them to the useful, quality tools that they were once.