Last month we decided to attend a local small reenactment. There's not really that much to the event, but we thought it would be fun to get the kids dressed up and see what they thought about it all. (and still be close enough to retreat home for naptime!)
As always….the event started out the night before with last-minute sewing… Marian was still able to squeeze into her last outfit, but Alan didn't have anything. I had a little dress nearly done for him that I had been working on slowly for the last few months. (yes, boys wore dresses in the 19th century at least until after potty training was complete) It was quickly finished, but I also decided that if I didn't have time to do anything else, I should at least make a couple of little sunbonnets to protect against sunburn, so those I stayed up working on late after the babies were sleeping.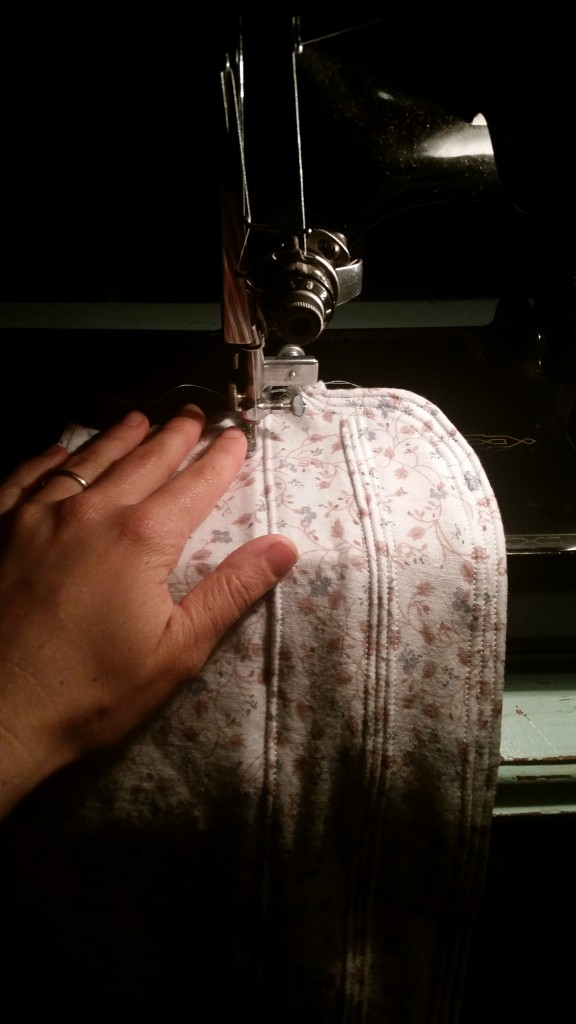 These bonnets were made from a pattern I've used for adult sunbonnets before – one taken from a Godey's Lady's Magazine from 1857.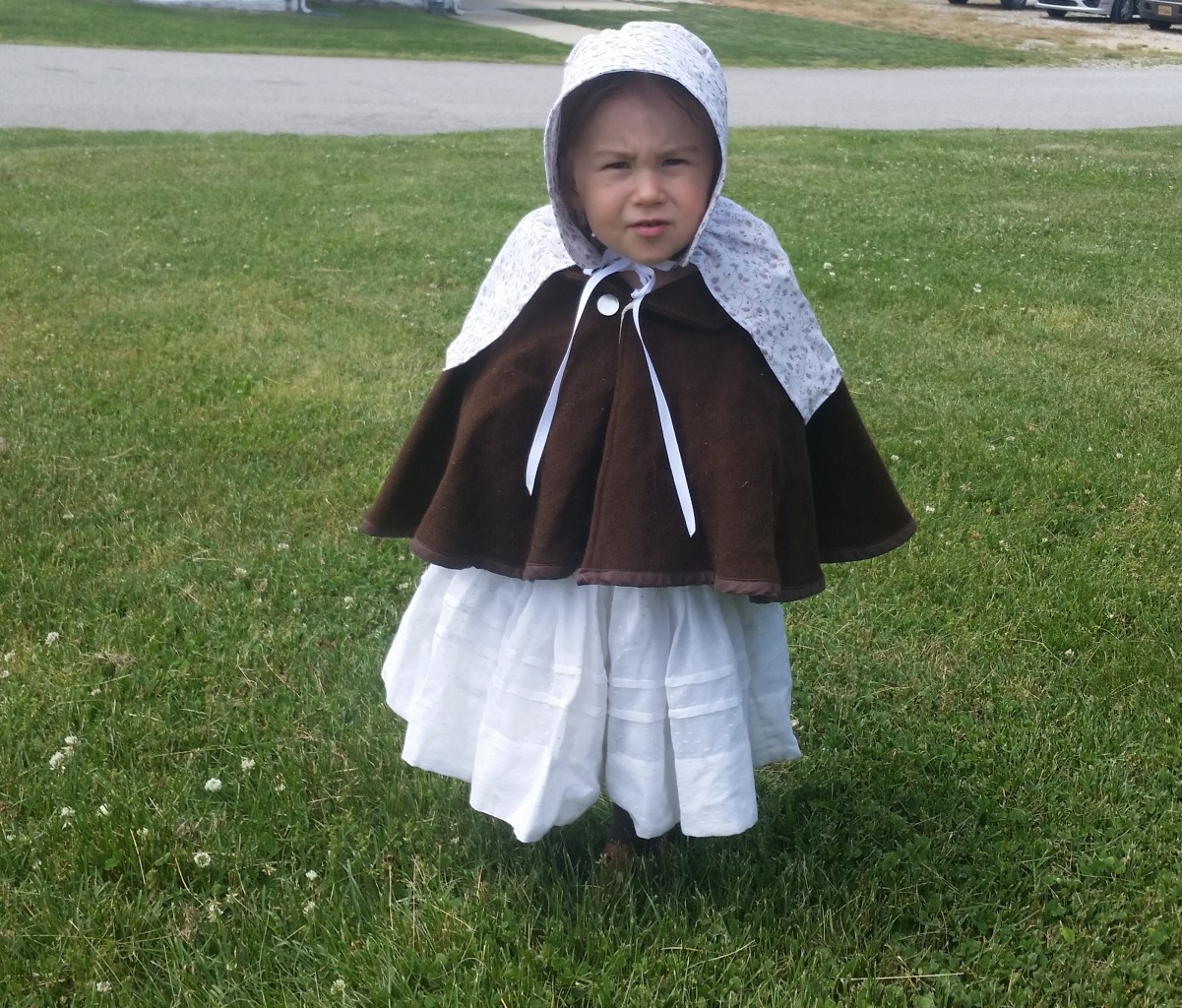 The day ended up being chilly, so hoods might have been more appropriate, but oh well! Marian and Alan looked quite darling all dressed up! Marian just loved having a "pettitote" to make her dress  "go round and round" better.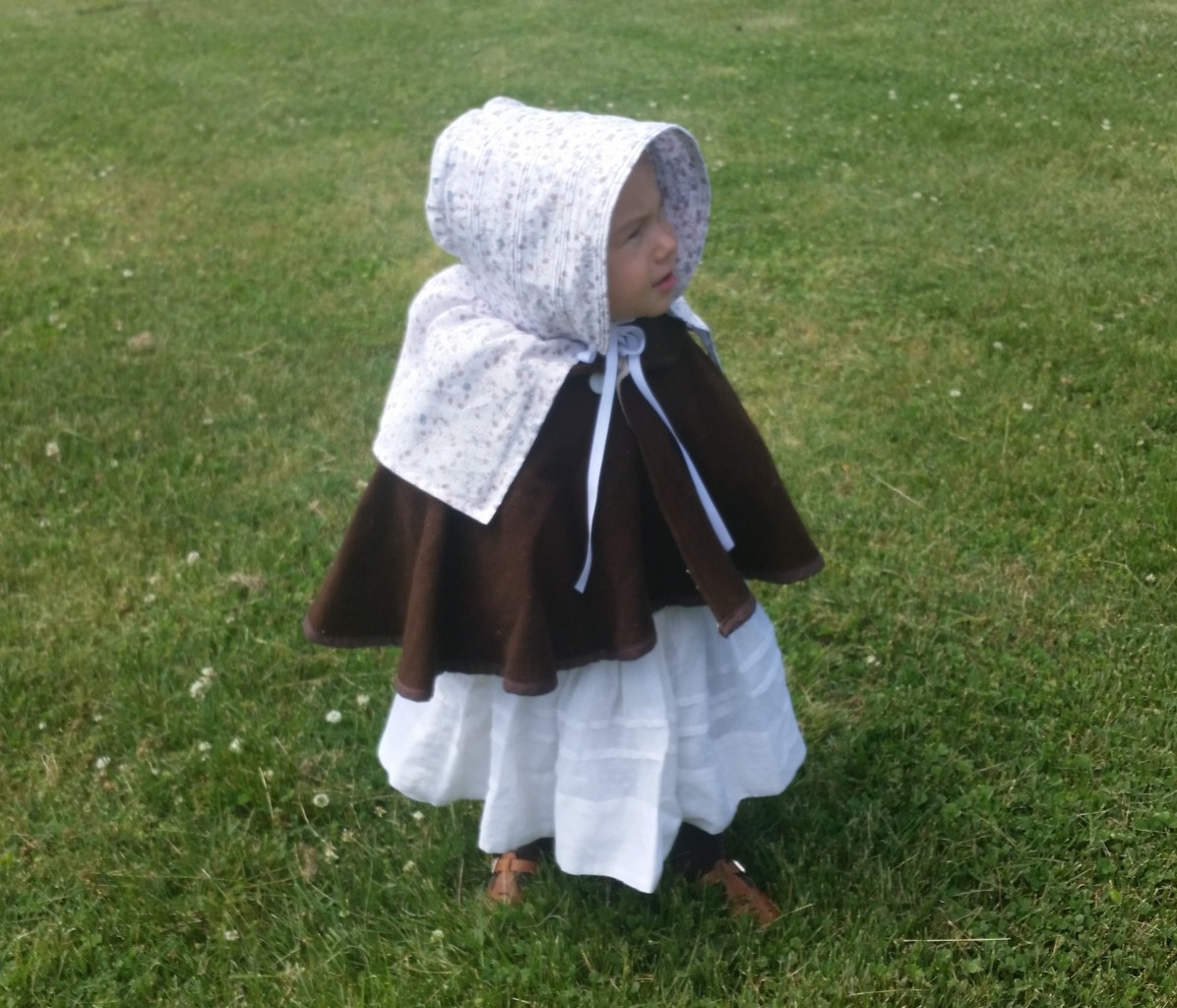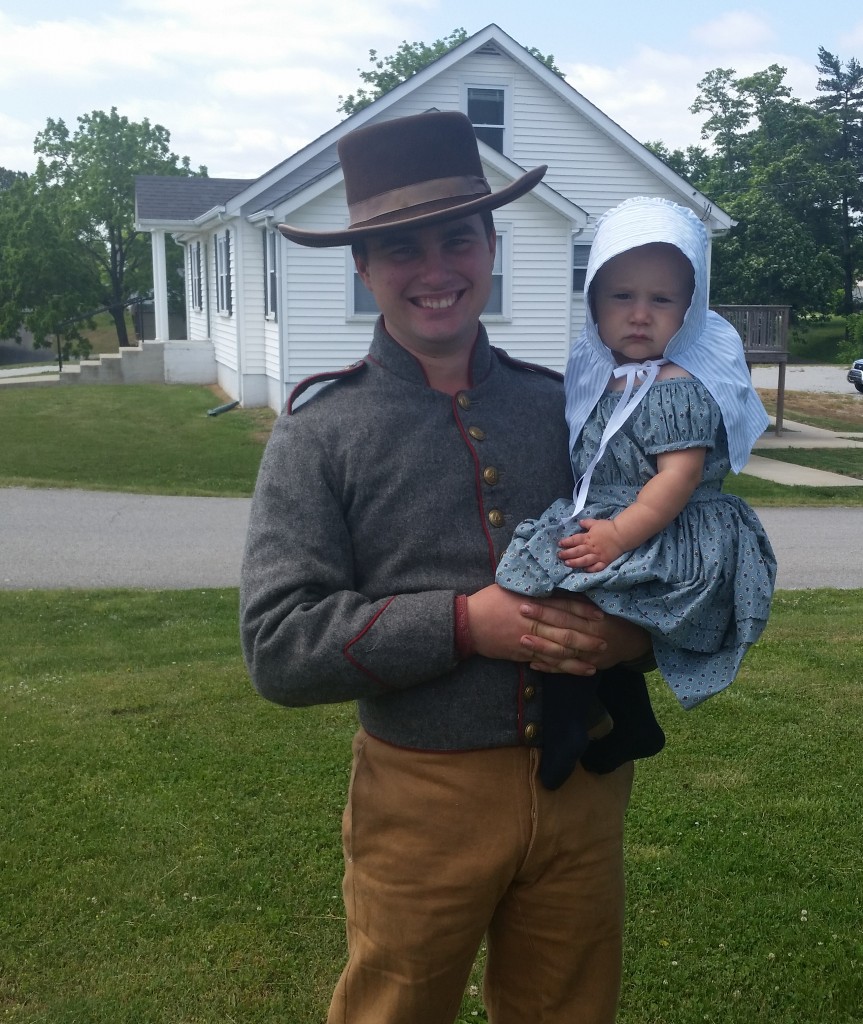 Alan in his little blue dress was just too adorable! I thought he wouldn't like wearing that much fabric, but he really didn't seem to notice. Jordan and I hadn't worn our reenactment clothing in a while, so it was fun to be in character for a day!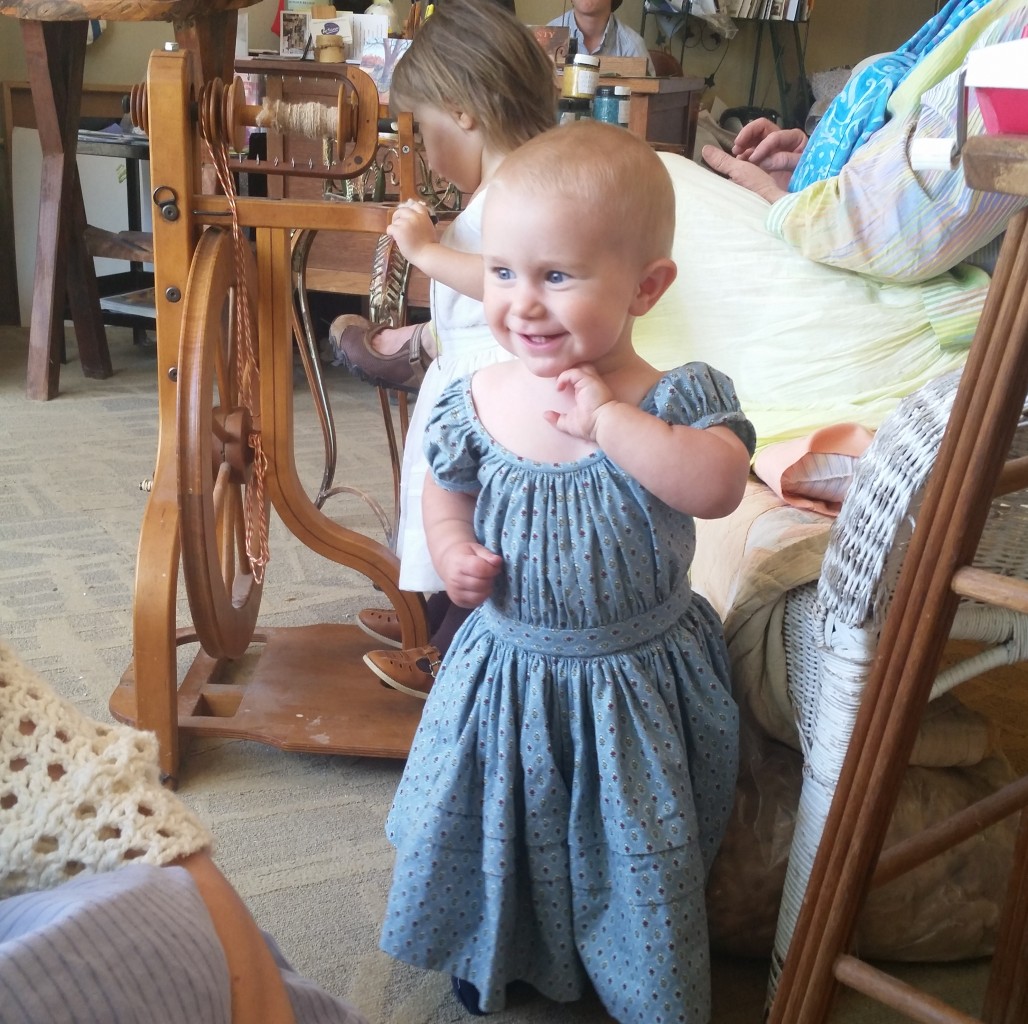 The battle, which took place in the streets of the small town, was pretty loud and close, so the kids and I took refuge in their Nana's shop on main street where they could see and hear but not be too frightened. They had a grand time playing with her spinning wheels!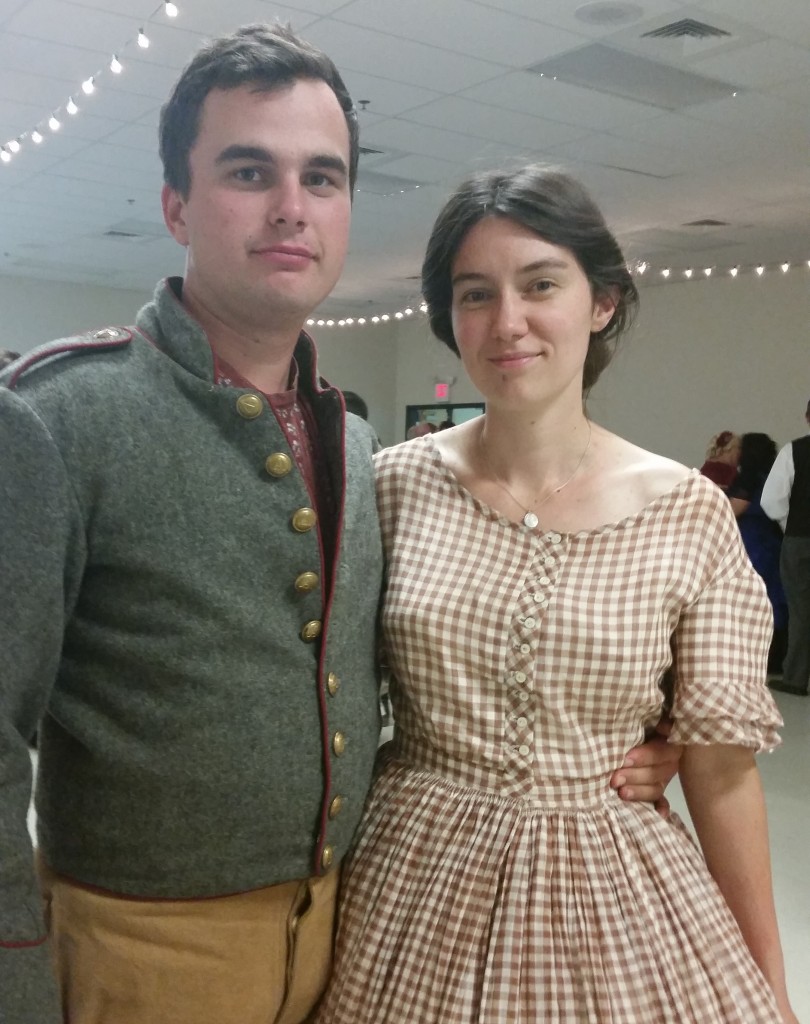 After the battle we returned home and let the kids have a long nap. By the time they woke up it was time to make the short drive back to town for the dance. We had a good time, got to dance quite a bit – there was a live military band, so that was lovely – but the best part was seeing how enthusiastically Marian and Alan danced with each other! It was a good ending to an enjoyable day…