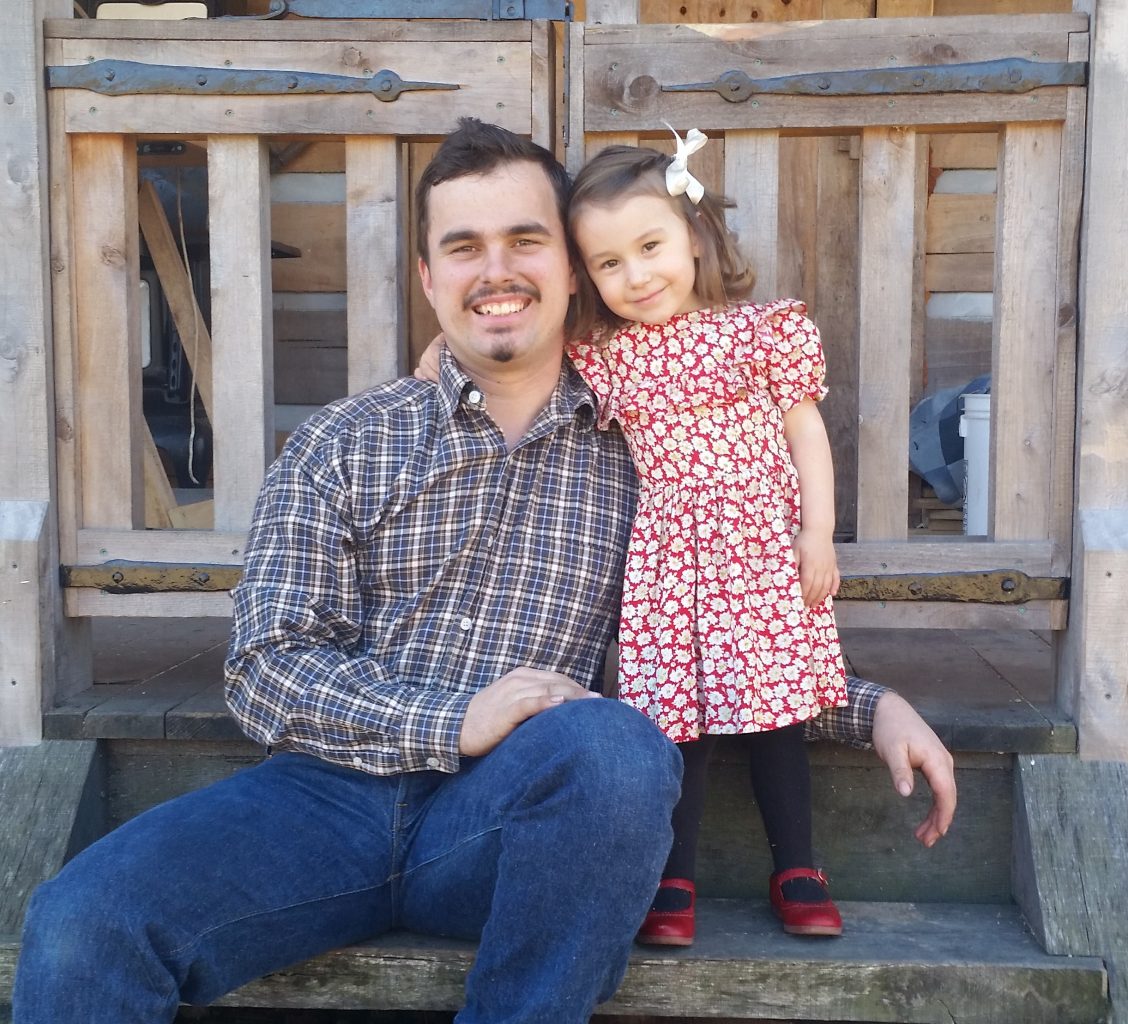 In February and March, Marian and Alan each had their birthdays. Jordan and I have talked quite a  bit about what traditions we want to begin in our family for birthday celebrations. We considered what would be special and memorable to the child on that day. So, starting this year we began a new tradition – the birthday child will get to spend a day out (or in) with just one parent. This could be anything from a wilderness hike to an afternoon scrapbooking –   I'm sure it will look different with each child each year with their personality and preferences. But the underlying idea as they get older is to create an environment conductive to unhurried conversation, and truly finding out where the heart of the child is at this new beginning.
This year I suggested Jordan be the one to take the kids out on their birthdays, since Elsie is still so tiny, it would be hard for me to give the others undivided attention. He took Marian to a cute local lunch spot for a 'daddy-daughter-date' (as Marian delightedly told everyone she met) . She was thrilled to get to eat out at a restaurant (a rarity for us) and had a wonderful time! She hasn't stopped talking about it since.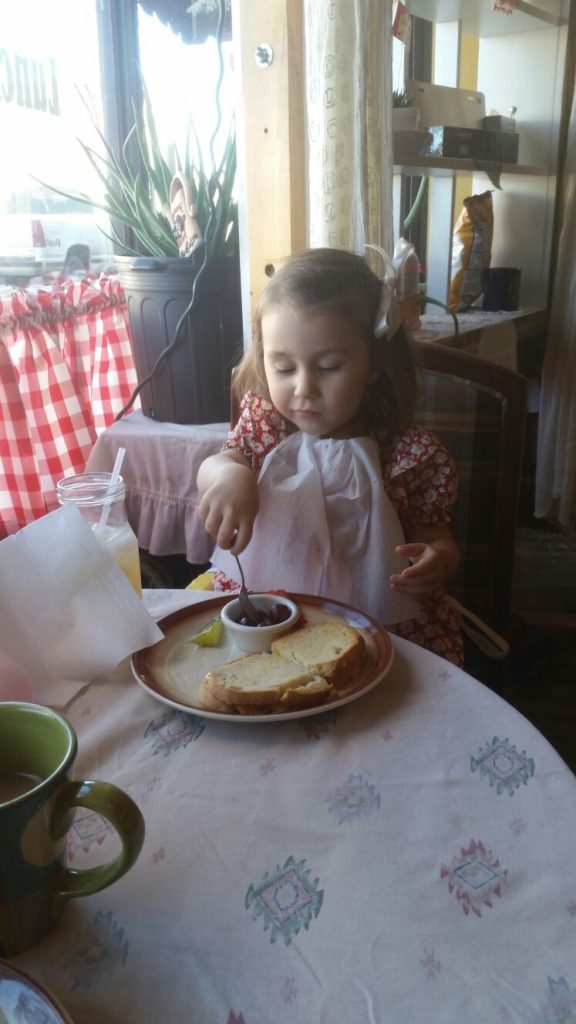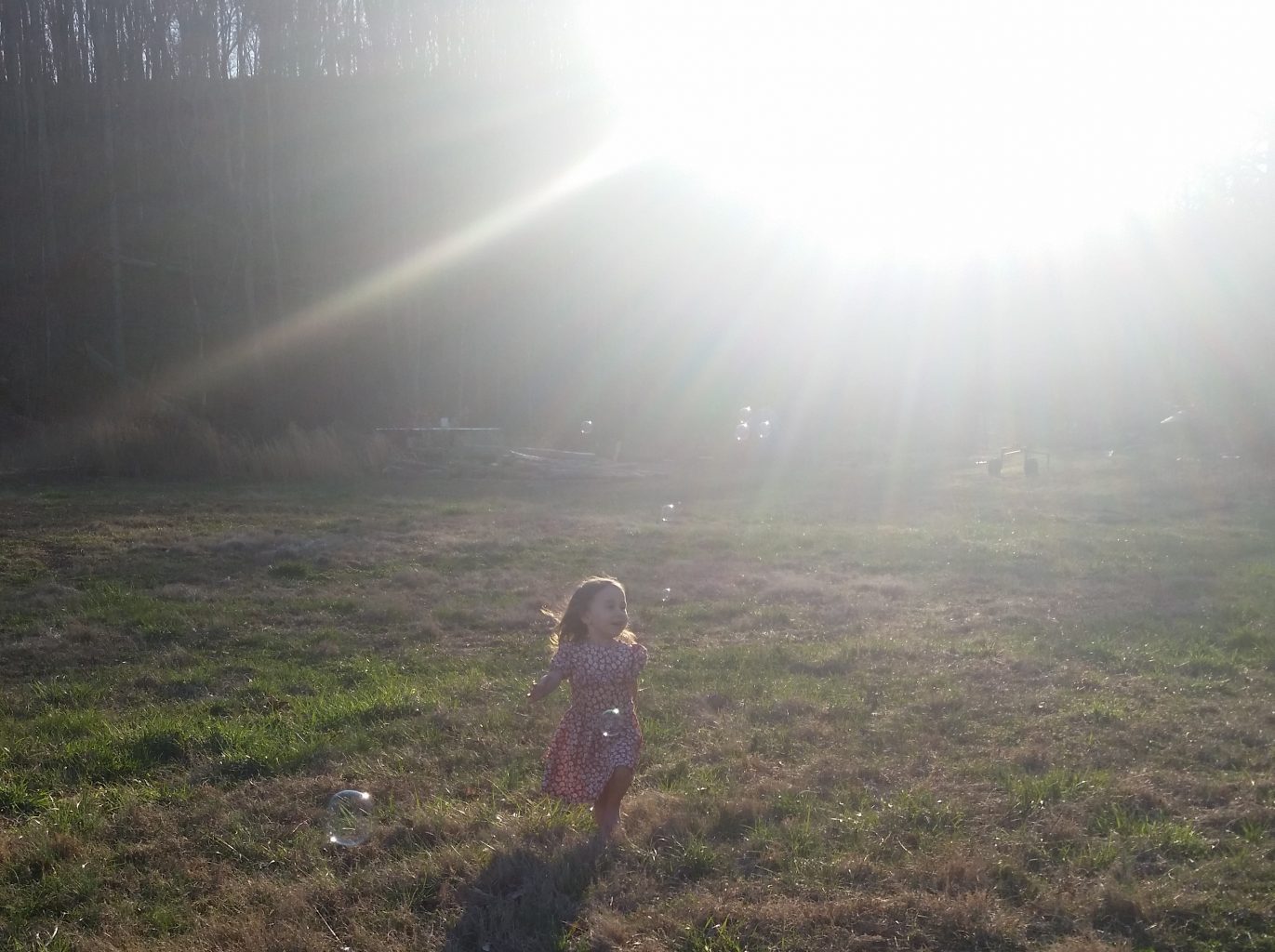 When Marian returned from lunch, we blew bubbles in the evening sun rays, and decorated her petti-fours. (pound cake I made previously and cut into circles with a cookie cutter)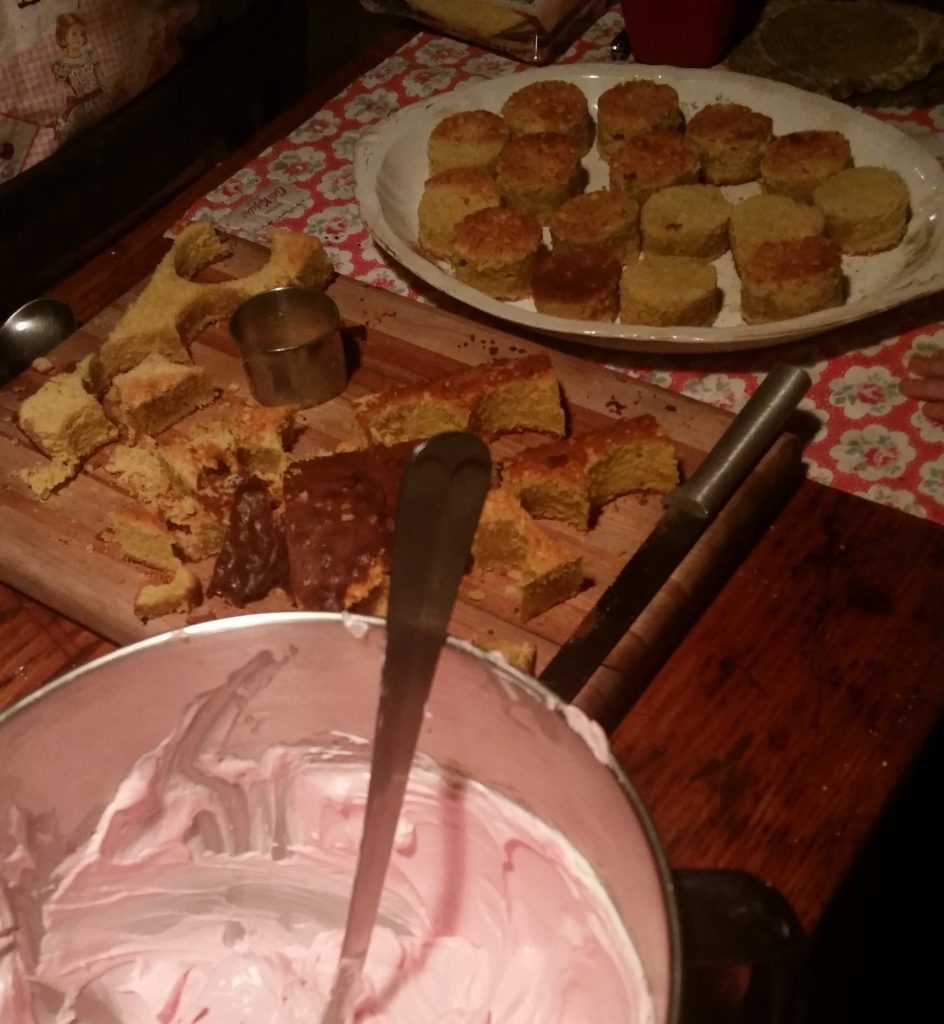 They were iced with cream cheese tinted pink with beet juice.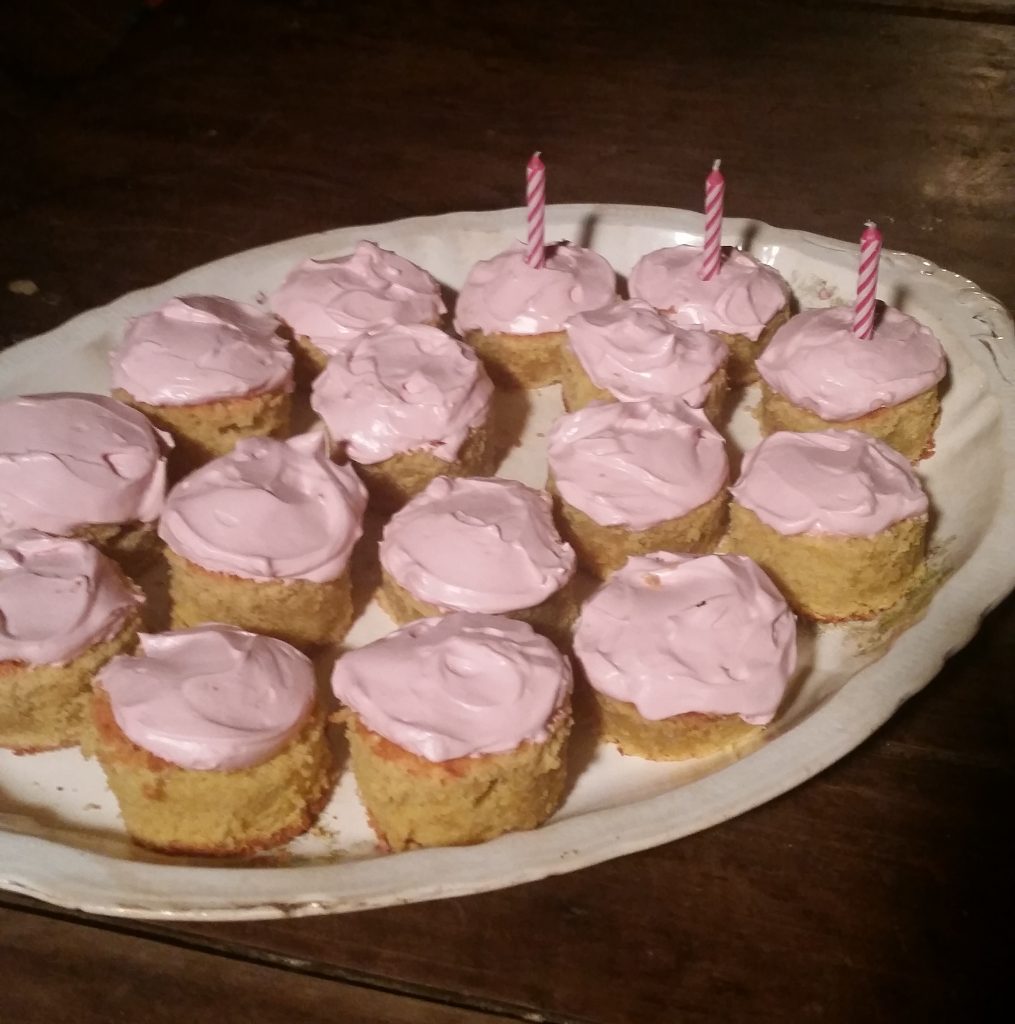 Marian is happy to be 3 now, and is already talking about when she will be 4!
 Oh dear….haha.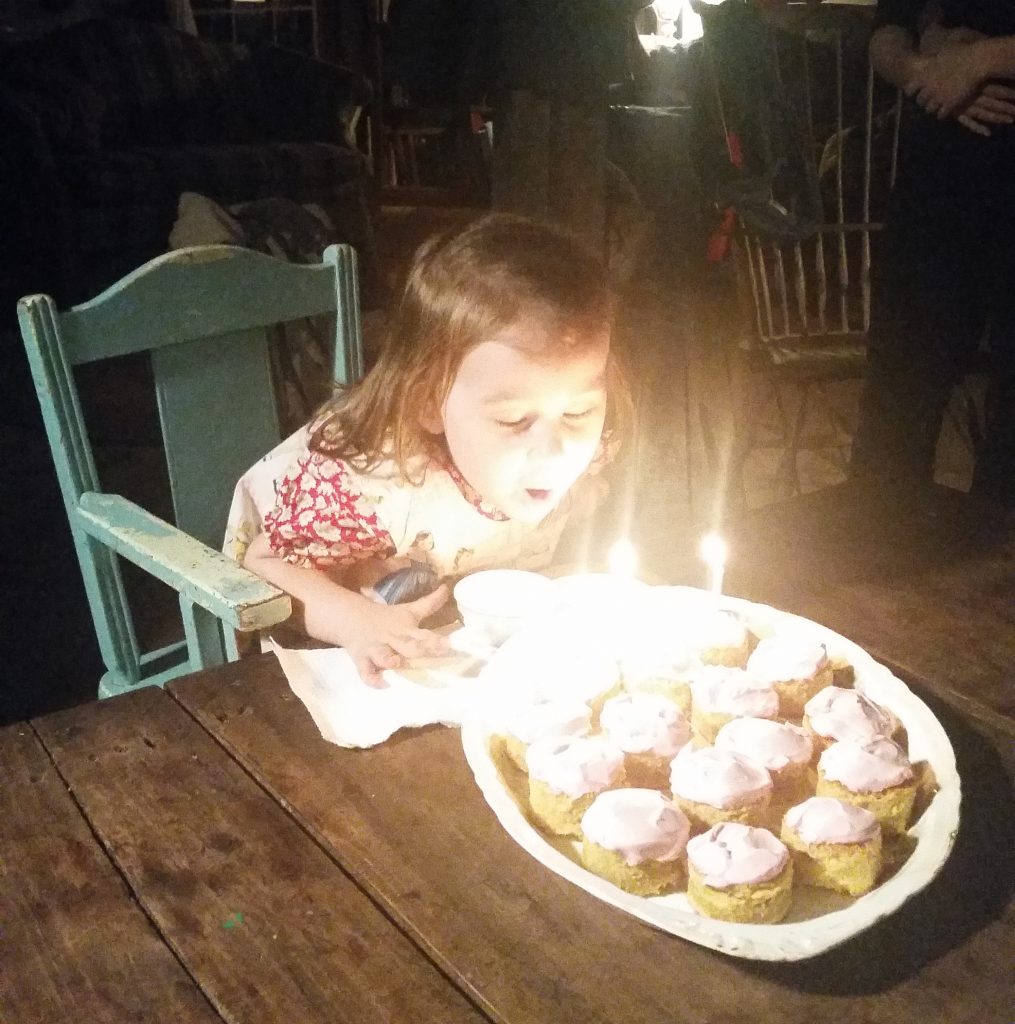 We love you, Marian! Our big girl.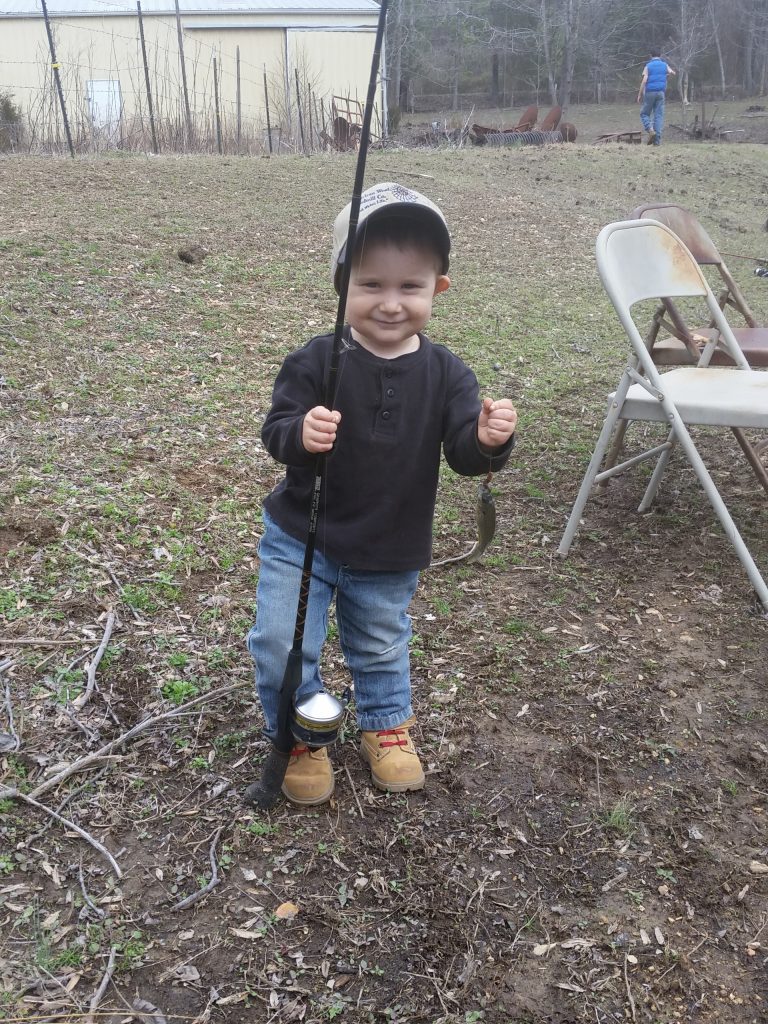 Alan on his 2nd birthday got to go fishing with Jordan for the first time! He loved catching 'baby' fish, and both of them had a great time.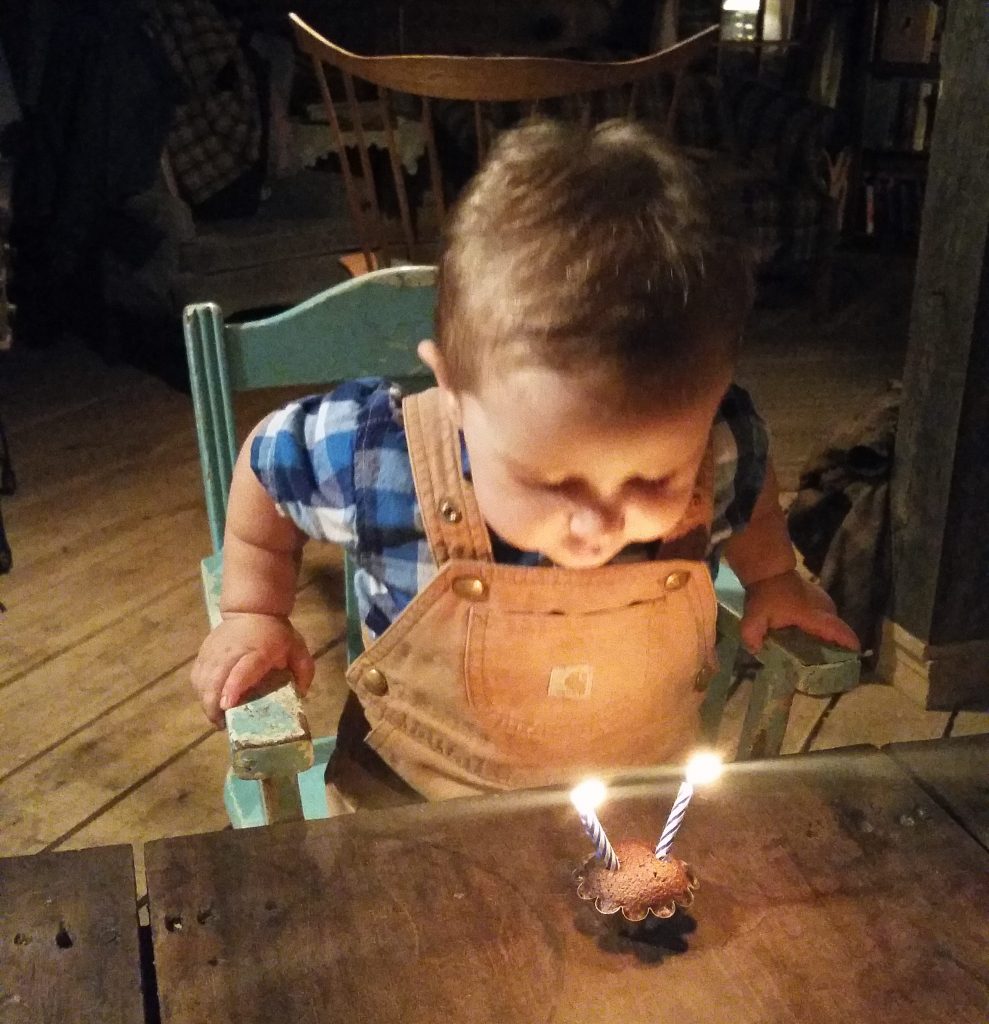 He choose to have a chocolate cake, an insisted we bake his portion in this teeny tart pan! We love our 'big-little man'!
What traditions do you have for birthdays in your home?